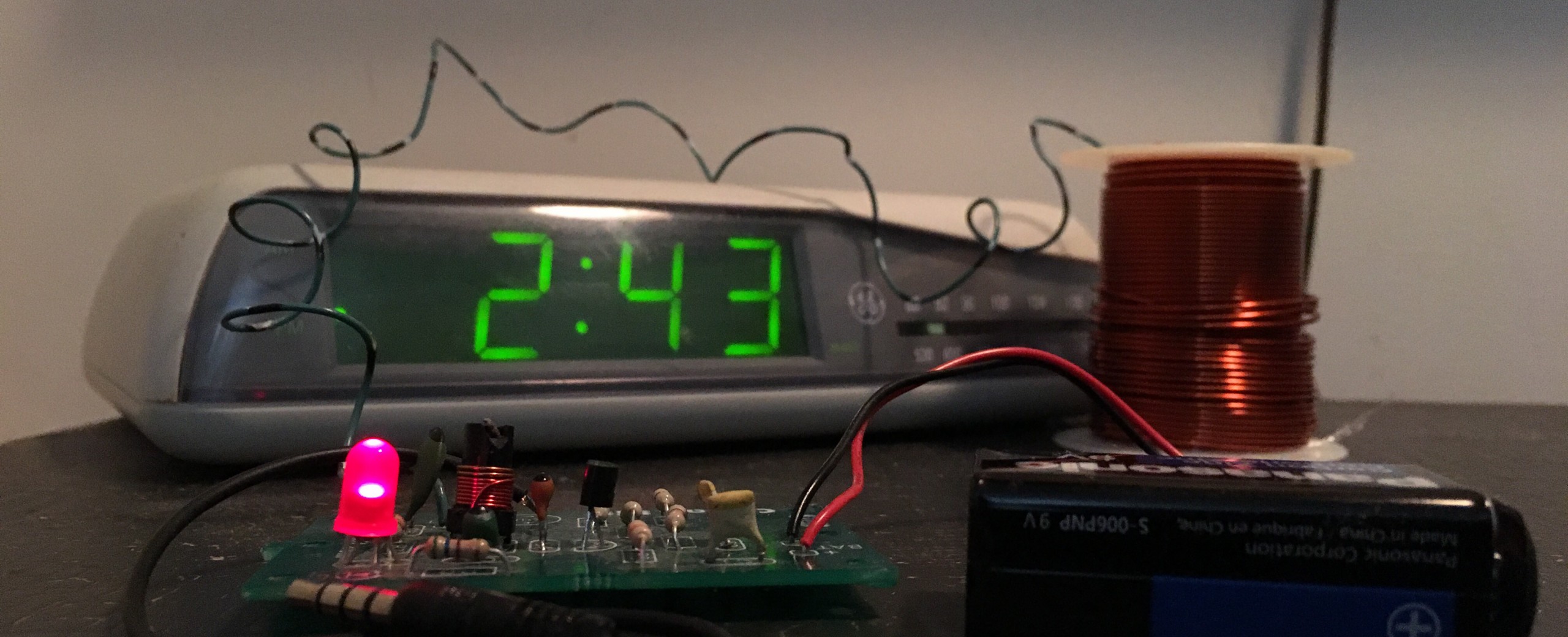 Pocket Sized Radio Transmitter for Installation and Performance
Get started with radio art by learning how to make a battery powered radio transmitter for use in sound installations and performances. Simplify installations with wireless connectivity, or experiment with the sounds of radio interference.
In this workshop, we will utilize soldering and circuitry skills to build a miniature radio transmitter modelled after the famous schematic of radio artist and theorist Tetsuo Kogawa. You will be provided with all of the necessary components, and you will leave with a radio transmitter capable of sending transmissions from either a microphone or an audio playing device.
Date: Tuesday, July 4
Time: 7-10pm
Registration Fee:
Annual Studio or Workshop Pass Discount: $45 (+ Material Fee: $20)
Regular Price: $60 (+ Material Fee: $20)
What, if any, prerequisite knowledge should students have? Some soldering experience is required for this workshop.
About the Instructor: Christopher Jung is an installation artist, painter, and musician who has recently completed his Masters of Applied Arts at Emily Carr University of Art + Design. He has exhibited artwork at the GAM Gallery (2012) and filmed documentary of the Opening Doors project for the Aboriginal door-carving exhibition at the Roundhouse Gallery (2015) in Vancouver. Jung's research includes improvised music, analog electronics, wave physics, and video. His work revolves around painting with unusual mediums, filming interesting people and building engaging interactive spaces.
Questions? If you have any questions about the workshop or special requirements, please contact us at education@interaccess.org. Cancellation and Rescheduling Policy: We are unable to accommodate attendee cancellations or refunds less than 1 week prior to a workshop or event. InterAccess reserves the right to cancel or reschedule this workshop if necessary.
Receive a discount on workshops!
Did you know you can receive a discounted rate on most workshops? By purchasing a Workshop Discount Pass or an Annual Studio Membership you will receive a discounted rate on workshops, in addition to other great benefits. This is an excellent option if you foresee yourself attending multiple workshops over the course of the year.
Buy Workshop Discount Pass
Buy Annual Studio Membership