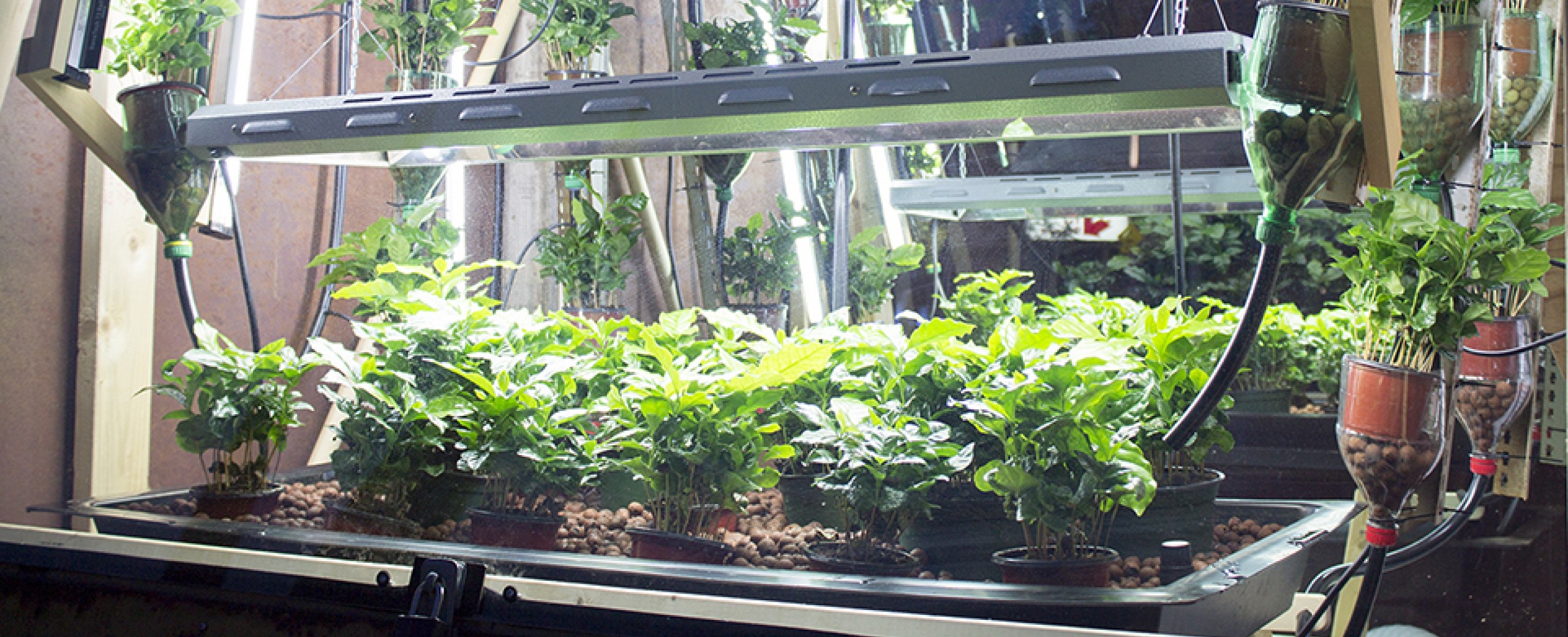 Solution Culture: Hydroponics for Creative Practice
Emerging artist and environmental steward Paul Chartrand will lead participants through an introductory course to hydroponics and creating customized soil-less gardening systems for artistic and expressive applications. Using recycled materials, each participant will be guided through the construction of a simple mechanism that can both aerate and pump water to plants. Participants will also be introduced to essential supplies and local suppliers for building on knowledge acquired in the workshop and completing a hydroponic system on a larger scale. Paul will also present some of his past projects, and discuss best practices for implementing soil-less gardening technologies in the context of sculpture, installation and community art projects. Each student will leave with a small functioning hydroponic system containing a spider plant.
This workshop is hosted in partnership with Subtle Technologies, an organization providing a platform for community-building and knowledge-sharing at the intersection of art, science and technology. The 2017 Subtle Technologies festival, Food, Farms & Future Ecologies, runs at multiple venues, including InterAccess, from May 10-June 25.
Date: Saturday May 13
Location: InterAccess Studio, 9 Ossington Avenue
Time: 1-4pm
Registration Fee:
$60 Regular Price
$45 With Annual Studio Access Pass/Workshop Discount Pass (see below)/Arts Worker Discount
$30 With Student/Senior Discount
Materials Fee: $30
What, if any, prerequisite knowledge should students have? None.
What to Bring: All materials will be provided.
Paul Chartrand works with constructed habitats built from found objects and integrated living components. His projects include various mediums and practical methodologies but focus particularly on sculpture and drawing. Paul finds inspiration in the blurry definitions of culture and nature, intending for his work to foster dialogue regarding this problematic dichotomy. His influences include artists, writers and philosophers dealing with environmental discourses such as Helen and Newton Harrison, Hans Haacke, Mary Mattingly, Diane Borsato, Aldo Leopold, Timothy Morton, and Donna Haraway. Paul completed his undergraduate degree at the University of Guelph in 2013 and is currently a Master of Fine Arts candidate at Western University. He has exhibited at galleries including the Niagara Artists Centre, Roadside Attractions, Xpace Cultural Centre, Younger Than Beyonce Gallery, Boarding House Gallery, Artlab, and the CAFKA Biennial in Kitchener. His work can be found at: www.paulchartrandart.com/
Questions? If you have any questions about the workshop or special requirements, please contact us at education@interaccess.org. Cancellation and Rescheduling Policy: We are unable to accommodate attendee cancellations or refunds less than 1 week prior to a workshop or event. InterAccess reserves the right to cancel or reschedule this workshop if necessary.
Receive a discount on workshops!
Did you know you can receive a discounted rate on most workshops? By purchasing a Workshop Discount Pass or an Annual Studio Membership you will receive a discounted rate on workshops, in addition to other great benefits. This is an excellent option if you foresee yourself attending multiple workshops over the course of the year.
Buy Workshop Discount Pass
Buy Annual Studio Membership