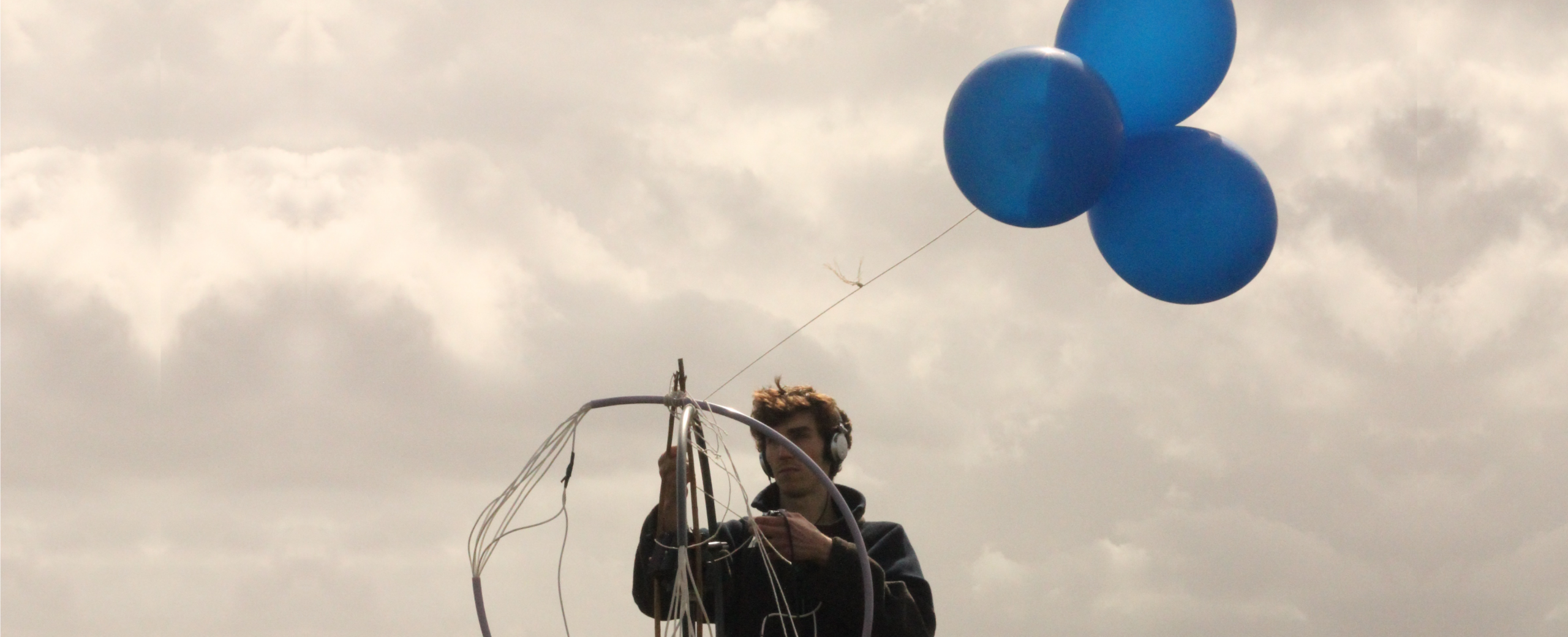 Join sound artist and sonic adventurer Dan Tapper for an exploration into sound and place. The workshop will focus on delving into the often-overlooked sounds of the world around us through sound walking and field recording exercises. These exercises and recordings will inform the development of unique and bespoke digital systems and performance instruments allowing participants to perform and manipulate real world sounds through psycho geography, maps and interactive interfaces. Participants should expect to have collected a package of sounds, developed new ways of listening and interpreting sound and developed a bespoke performance instrument using graphical programming environment Pure Data. You can listen to some of Dan's examples, composed using bespoke sonic mapping software, here.
Date: Saturday June 10
Time: 12-4pm
Registration Fee:
Annual Studio or Workshop Pass Discount $60
Regular Price $80
What, if any, prerequisite knowledge should students have? Interest in sound, basic knowledge of graphical programming environments such as max/msp and PureData.
What materials/equipment should students bring? Students should bring a laptop with Pure Data installed and some form of audio editing software (Audacity, Logic Pro, Pro Tools etc…). Students should also bring an audio recording device (some will be available to share) and headphones.
About the Instructor: Dan Tapper explores the sonic and visual properties of the unheard and invisible. From revealing electromagnetic sounds produced by the earth's ionosphere, to exploring hidden micro worlds and creating imaginary nebulas made from code. His explorations use scientific methods alongside thought experiments resulting in rich sonic and visual worlds.
Check out Dan's work here: https://dantappersounddesign.com/
Questions? If you have any questions about the workshop or special requirements, please contact us at education@interaccess.org. Cancellation and Rescheduling Policy: We are unable to accommodate attendee cancellations or refunds less than 1 week prior to a workshop or event. InterAccess reserves the right to cancel or reschedule this workshop if necessary.
Receive a discount on workshops!
Did you know you can receive a discounted rate on most workshops? By purchasing a Workshop Discount Pass or an Annual Studio Membership you will receive a discounted rate on workshops, in addition to other great benefits. This is an excellent option if you foresee yourself attending multiple workshops over the course of the year.
Buy Workshop Discount Pass
Buy Annual Studio Membership