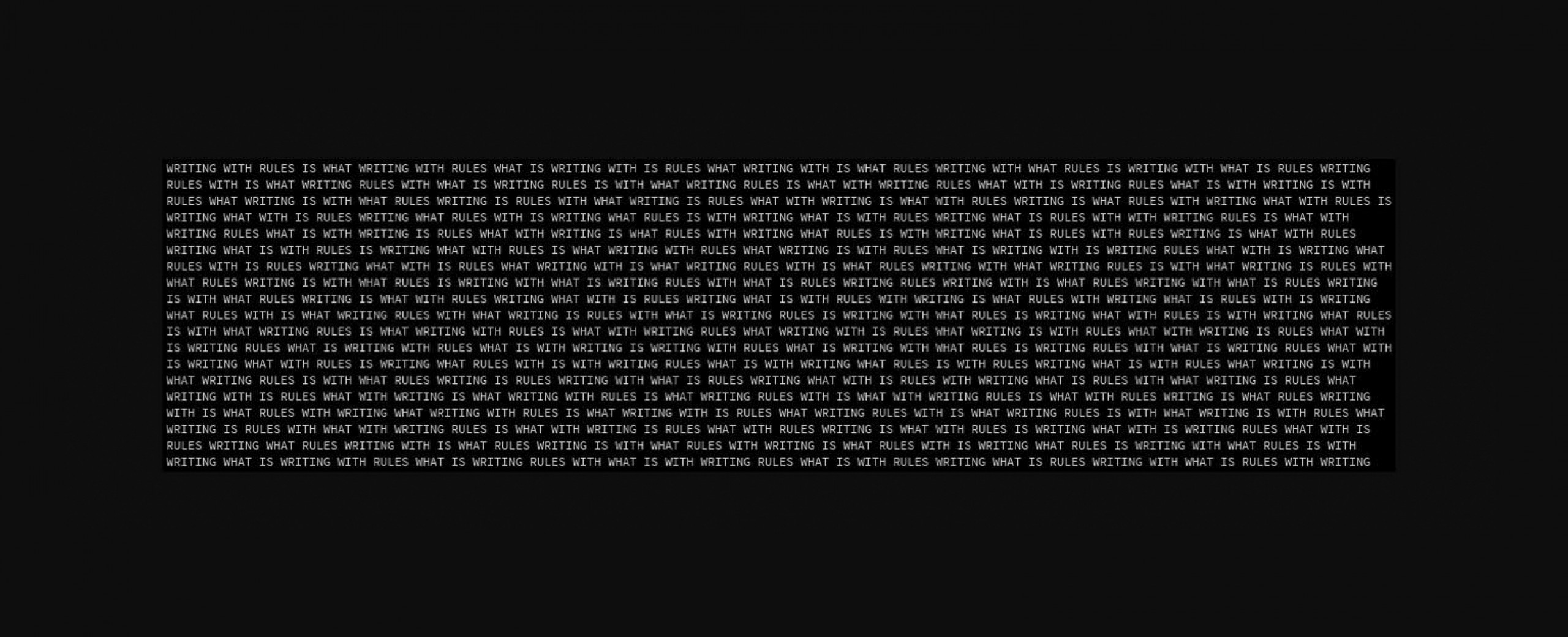 From Dust to Deep Learning: an Intro to Generative Poetry
This Workshop is sold out!
In 1967, Alison Knowles and James Tenney collaborated to produce one of the first computer-based poems ever: A House of Dust. 50 years later, in 2017, poets write using neural nets. Join digital-poet David Jhave Johnston to trace a few histories of computational poetry, speculate on future poetry, and learn how to produce generative poetry.

The workshop is open to all, no specific skills required. The workshop will allow each to explore at a level appropriate to their experience: poets with no prior experience with coding, coders with no prior experience writing poetry, and everyone in between.

Participants are encouraged to bring laptops and dive into writing code to produce poetry, but those who are more comfortable writing or working on paper are welcome as well. Either create your own version of Knowles and Tenney's essential poem (using code, word docs, or cut-up paper) or edit and explore the outputs of neural nets.

Come learn how to write poetry with code! The workshop will culminate with an impromptu reading of the works produced.
Date: Saturday, October 21
Time: 12-3pm
Registration Fees:
$45 (With Annual Studio/Workshop Pass)
$60 (Regular)
What, if any, prerequisite knowledge should students have? This is an introductory workshop, but participants will benefit from any prior experience with computer coding and/or creative writing. Please come prepared to share your curiosities/areas of expertise with the group!
What to bring: Please bring a computer, as well as a notebook and writing utensil. Participants may also want to bring additional writing materials, such as newspapers and magazines.
About the instructor: David 'Jhave' Johnston ( http://glia.ca ) is a digital-poet. In 2016, MIT Press published his book: Aesthetic Animism: Digital Poetry's Ontological Implications. (2017 winner of the The N. Katherine Hayles Award for Criticism of Electronic Literature). He creates digital literature, language-art installations and spoken-word performances that expose and question human-machine symbiosis.
Questions? If you have any questions about the workshop or special requirements, please contact us at education@interaccess.org. Cancellation and Rescheduling Policy: We are unable to accommodate attendee cancellations or refunds less than 1 week prior to a workshop or event. InterAccess reserves the right to cancel or reschedule this workshop if necessary.
Receive a discount on workshops!
Did you know you can receive a discounted rate on most workshops? By purchasing a Workshop Discount Pass or an Annual Studio Membership you will receive a discounted rate on workshops, in addition to other great benefits. This is an excellent option if you foresee yourself attending multiple workshops over the course of the year.
Buy Workshop Discount Pass
Buy Annual Studio Membership