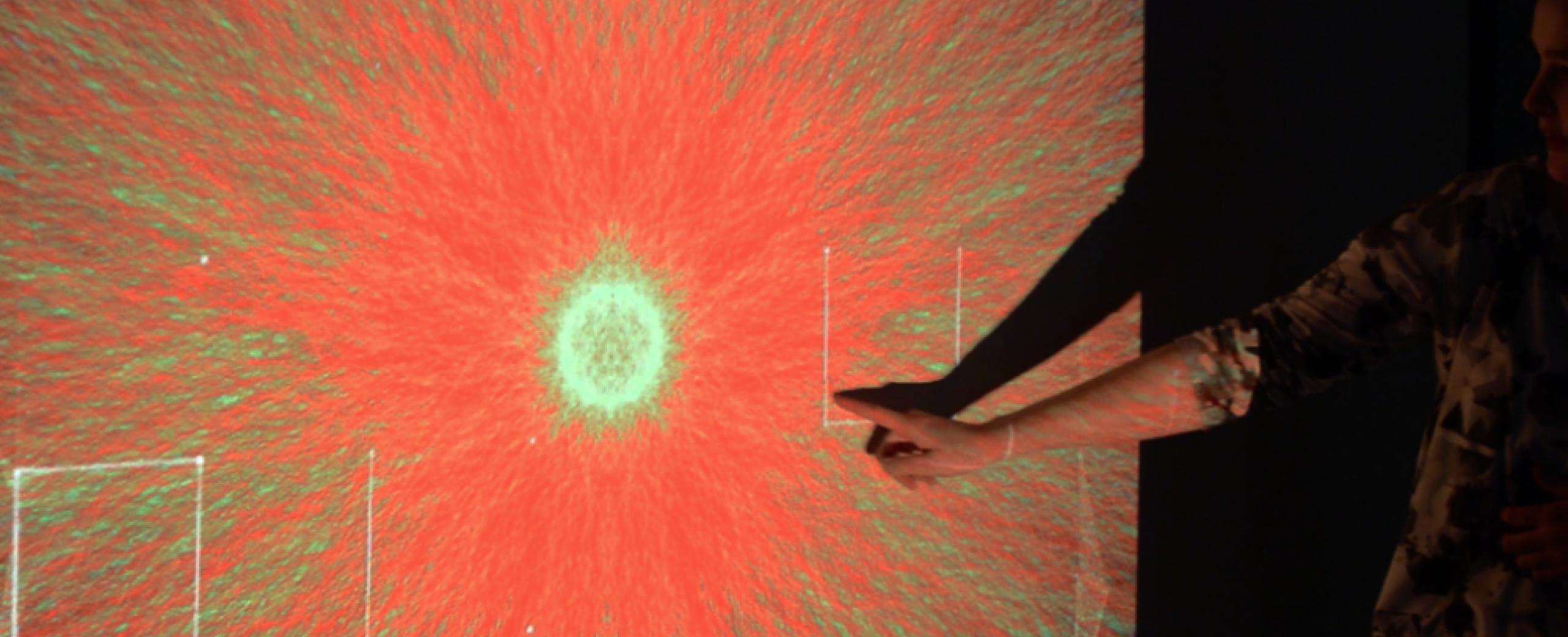 Intro to Processing for Artists
Learn the basics of Processing, an indispensable programming tool for artists. Join Tess Sutherland as she teaches the ABC's of algorithmic drawing and interactive animations. Session 1 will teach the basics of drawing with code. Session 2 will show how to animate code through parameterization, and how to interface the mouse and keyboard with your creations. In both sessions, Tess will show examples of a wide range of artworks made with Processing and identify further resources for students. Students will work towards creation of a flexible, interactive drawing, and develop the coding skills necessary to step into a wide variety of possibilities in Processing.
Dates: Tuesday November 14 and 21
Time: 7-10pm
Registration Fee:
Annual Studio or Workshop Pass Discount $90
Regular Price $120
What, if any, prerequisite knowledge should students have? None is necessary-- some coding experience is a plus!
What to Bring: A Laptop with Processing installed. Processing can be installed for free at : https://processing.org/download/
About the Instructor: Tess Sutherland is a graduate of the Ryerson New Media program. She has worked on a variety of interactive installations, including Micah Scott's Forest (commissioned for TIFF Kids digiPlayspace), and BitMorph, a location-based game commissioned by the Ontario Science Centre. Her most recent work includes a Processing-driven interactive installation centering on the modern relationship with surveillance technologies. Check out her work at : http://www.tesssutherland.com/
Questions? If you have any questions about the workshop or special requirements, please contact us at education@interaccess.org. Cancellation and Rescheduling Policy: We are unable to accommodate attendee cancellations or refunds less than 1 week prior to a workshop or event. InterAccess reserves the right to cancel or reschedule this workshop if necessary.
Receive a discount on workshops!
Did you know you can receive a discounted rate on most workshops? By purchasing a Workshop Discount Pass or an Annual Studio Membership you will receive a discounted rate on workshops, in addition to other great benefits. This is an excellent option if you foresee yourself attending multiple workshops over the course of the year.
Buy Workshop Discount Pass
Buy Annual Studio Membership