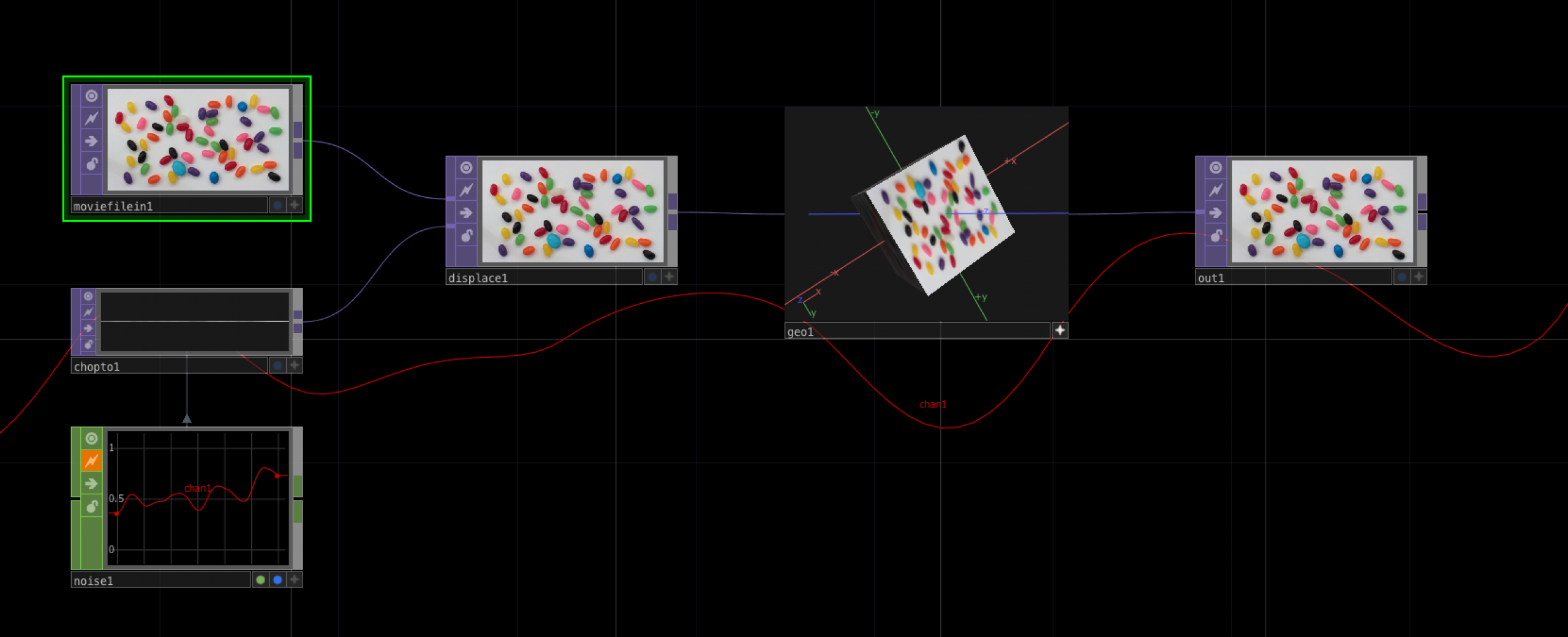 TouchDesigner Introductory Workshop
TouchDesigner is a visual development platform for making interactive 3D art, multi-screen interactive experiences, museum exhibits, data visualizations, architectural projections, live visual performances, and more. For everyone who wants to get a fast track start on working with TouchDesigner, this workshop will provide a good basis to gain an initial understanding on workflow, concepts and techniques while equipping attendees with the knowledge to start creating interactive / generative setups. While the first day will focus on interface and general concepts, the second date will focus on creating an interactive, video based sound generator.
Dates: Tuesday September 19 & 26
Time: 7-10pm
Registration Fee:
Annual Studio or Workshop Pass Discount $90
Regular Price $120
What, if any, prerequisite knowledge should students have? This is an introductory course, so no previous experience with TouchDesigner is required. Though not required, it will be beneficial for students to go through our TouchDesigner 101 workshop videos and transcript which can be found here: http://www.derivative.ca/wiki099/index.php?title=First_Things_to_Know_about_TouchDesigner
What materials/equipment should students bring? Students should bring a laptop with the latest version of TouchDesigner installed, a 3-button mouse (or two-button with a clickable scroll wheel), and a pair of headphones. TouchDesigner is available for download at: https://www.derivative.ca/099/Downloads/Default.asp
TouchDesigner requires Windows 7 SP1 and up or MacOS 10.11 and up. The software supports Integrated Intel Graphics (HD4000 and up) but we do recommend a discreet GPU of the NVIDIA GeForce 600 or AMD HD 7000 Series and up. Make sure all drivers are up to date. You will also need a 3-button (or 2 button with clickable scroll wheel). If you haven't updated your graphics drivers in a long time, it would be a good idea to check for new ones at Nvidia.com or AMD.com.
Before you arrive, please Open TouchDesigner to make sure everything is working. If this is the first time running TouchDesigner on this laptop it will ask you to create a key. You will need to be a member at www.derivative.ca to create a key, you can register here.
If you have any questions about how to set up your computer, please email galen@interaccess.org.
About the instructor: Markus Heckmann, a native to Leipzig, Germany is a Technical Director with Derivative where he works on commercial and artistic projects alike spanning major theme park attractions to public video displays, art installations like Carsten Nikolai's uni series, live visual projects for musicians such as Plastikman or Alva Noto and the development of fully fledged control applications like WhiteVoids KineticLights. Apart from project and development work, Heckmann is active promoting TouchDesigner and teaching its uses in the fields of art and technology to the interested public at companies, festivals and conferences around the world.
Questions? If you have any questions about the workshop or special requirements, please contact us at education@interaccess.org. Cancellation and Rescheduling Policy: We are unable to accommodate attendee cancellations or refunds less than 1 week prior to a workshop or event. InterAccess reserves the right to cancel or reschedule this workshop if necessary.
Receive a discount on workshops!
Did you know you can receive a discounted rate on most workshops? By purchasing a Workshop Discount Pass or an Annual Studio Membership you will receive a discounted rate on workshops, in addition to other great benefits. This is an excellent option if you foresee yourself attending multiple workshops over the course of the year.
Buy Workshop Discount Pass
Buy Annual Studio Membership