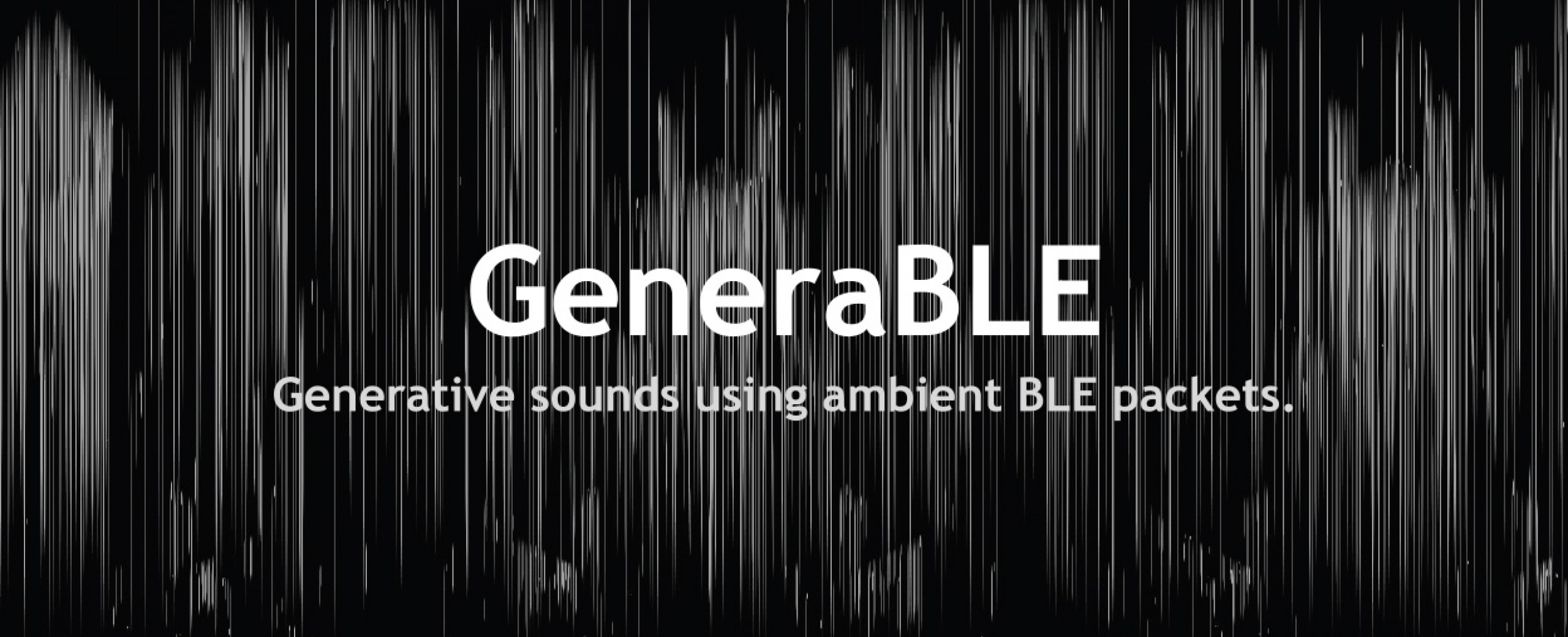 Evelyne Drouin and Jeffrey Dungen
Bluetooth Sonification with GeneraBLE
Create generative art from ambient Bluetooth signals with a Raspberry Pi 3! Plug in headphones and relax to (surprisingly!) soothing sounds. Plug in a monitor and enjoy ambient web visualizations. In this workshop, we'll walk you through the steps to install our open source GeneraBLE software and the open source ZynAddSubFX synth, which together turn your Pi into a totally hackable and extensible generative art platform. More info can be found at https://reelyactive.github.io/experience-generative-art.html.
Hoping for an interactive session? We hear you. Literally! Bring your own RPi 3 and headphones/speaker to rock the room with the chatter of our connected devices while we examine the implications of growing cyborg radio-surveillance, including the potential for activism and education through art. Listen, it's not all bad!
Date:
Saturday, November 3
Time:
1pm-4pm
Registration Fees:
$45 (With Annual Studio/Workshop Pass)
$60 (Regular)
What prerequisite experience is required? Some coding experience, and some experience with Raspberry Pi is a plus, but not mandatory!
What should participants bring? Please bring a laptop. Participants need to bring their own Raspberry Pi 3 with at least a 4GB SD card, headphones/speaker, and a power supply or USB cable (to power the rasberry pi from a laptop).
About the Instructors:
Jeffrey Dungen is the co-founder of reelyActive, an IoT startup which allows computers to observe the real world like the web by listening for the radio-devices we already carry. At a previous startup he developed a camera to enable "Google Street View live". There's a fine line between creepy and cool, and he's been toeing it for over 15 years!
Evelyne Drouin is the un-categorizable artist, whose style and approach to sound have earned her an international reputation under the brand of DJ Mini. Evelyne sculpts textural sonic environments, soundscapes and hybrids, installations that actively respond to the participant. Her current focus is GénieMob which ignites creativity through technology education.
Questions? If you have any questions about the workshop or special requirements, please contact us at education@interaccess.org. Cancellation and Rescheduling Policy: We are unable to accommodate attendee cancellations or refunds less than 1 week prior to a workshop or event. InterAccess reserves the right to cancel or reschedule this workshop if necessary.
Receive a discount on workshops!
Did you know you can receive a discounted rate on most workshops? By purchasing a Workshop Discount Pass or an Annual Studio Membership you will receive a discounted rate on workshops, in addition to other great benefits. This is an excellent option if you foresee yourself attending multiple workshops over the course of the year.
Buy Workshop Discount Pass
Buy Annual Studio Membership