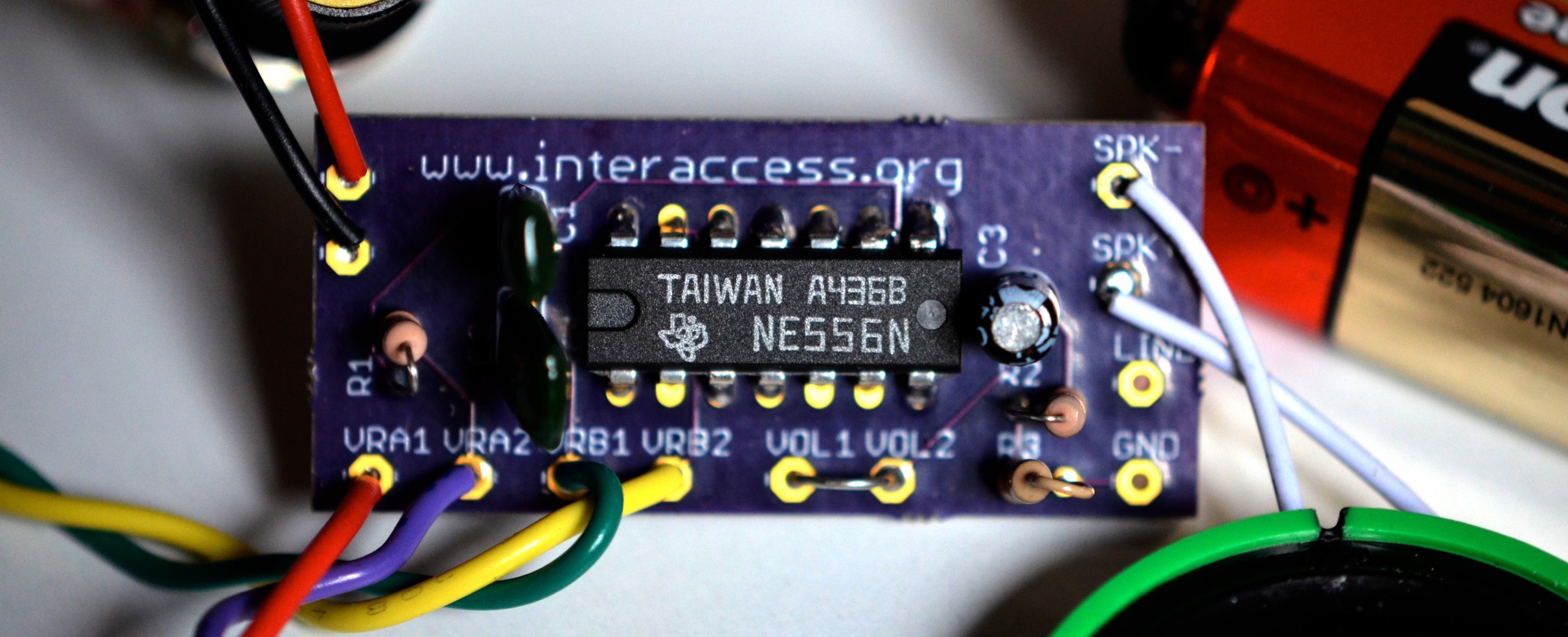 Make your own DIY sound synthesizer! Learn about the 555 chip, practice your soldering and circuit building skills, and make some old school sounds with the Atari Punk Console.
The APC is a simple noisemaker circuit that is famous for its simplicity, elegance, and endless permutations. We will provide you with all the components and tools necessary to build this legendary gizmo, and we will guide you through the build and help you understand how electronic circuits work. Our Atari Punk Console kit is designed by Rob Cruickshank. It is a really high-quality kit, and easy to assemble. If you are new to electronics, it's a great way to get your feet wet, and make some noise!
More on the APC here, and more from Forrest M. Mims III, who released the circuit in 1980 here.
Date: Tuesday, March 26, 2019
Time: 7-10pm
Registration Fee:
Annual Studio Access Pass / Workshop Discount Pass: $45 (+$10 Material Fee)
Regular Price: $60 (+$10 Material Fee)
About the Instructor: Tess Sutherland is a graduate of the Ryerson New Media program. She currently works as a New Media Specialist at Ryerson University and a Makerspace Technician and STEAM Educator at the Royal Ontario Museum. She has worked on a variety of interactive installations, including Micah Scott's Forest (commissioned for TIFF Kids digiPlayspace), and BitMorph, a location-based game commissioned by the Ontario Science Centre. You can find her work at tesssutherland.com
Questions? If you have any questions about the workshop or special requirements, please contact us at education@interaccess.org. Cancellation and Rescheduling Policy: We are unable to accommodate attendee cancellations or refunds less than 1 week prior to a workshop or event. InterAccess reserves the right to cancel or reschedule this workshop if necessary.
Receive a discount on workshops!
Did you know you can receive a discounted rate on most workshops? By purchasing a Workshop Discount Pass or an Annual Studio Membership you will receive a discounted rate on workshops, in addition to other great benefits. This is an excellent option if you foresee yourself attending multiple workshops over the course of the year.
Buy Workshop Discount Pass
Buy Annual Studio Membership