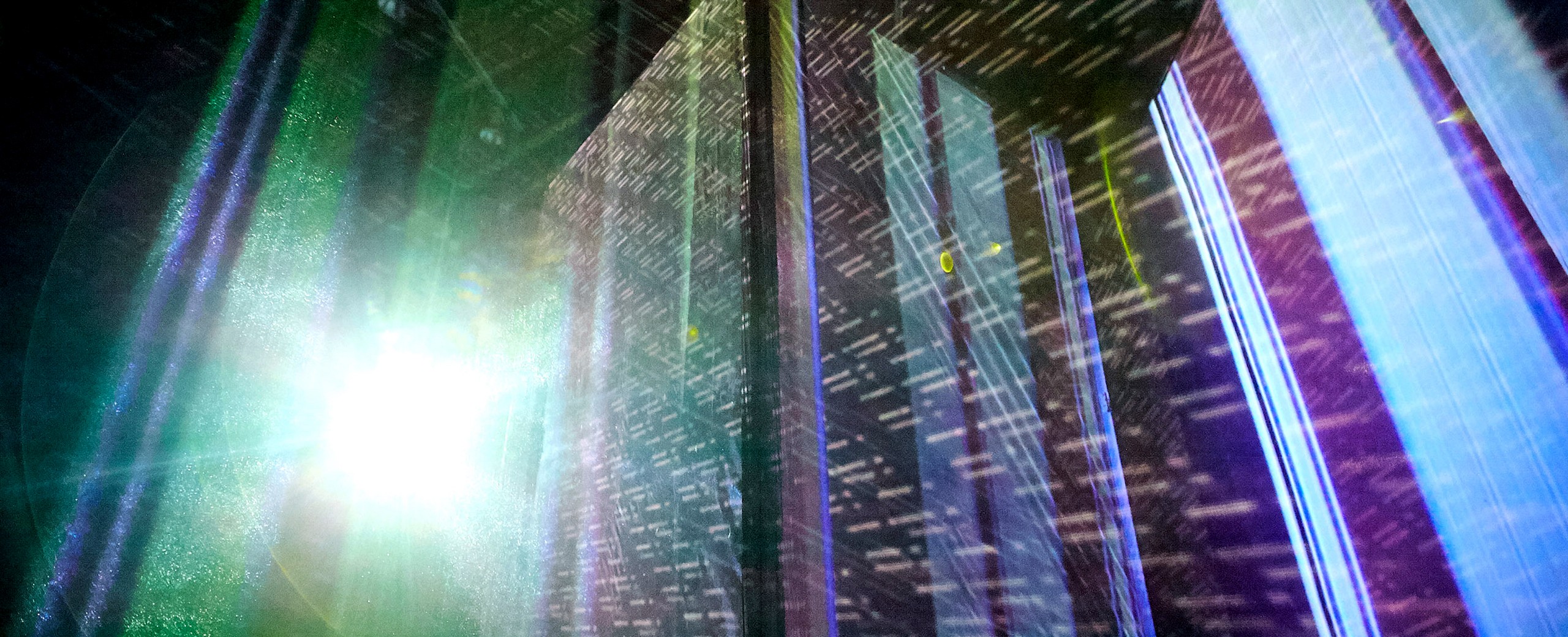 Scavenge, Fold, Manipulate: Sampling the Ghost in the Machine
Please note, this workshop has been rescheduled for Tuesday June 5th and 12th, 7-10pm
Tasman Richardson presents a beginner's guide to forming abstract expressions with various analog glitches in this two day workshop. Using examples from his personal practice, Tasman will explain his concept of The New Flesh, and teach participants his methods for seeking, capturing and sorting glitches from CRT rescanning, Atari voltage manipulation, and cross wiring video to audio channels for applications in installation art, live visualizations, audio/video compositions, and more. This workshop is particularly focused on helping participants make these tools their own: on formulating your own language with these practices, fitting new techniques into your own artistic practice, and pairing your concepts with the right final exhibition formats.
Dates: Tuesday June 5th and 12th
Time: 7-10pm
Registration Fee:
Annual Studio or Workshop Pass Discount $90
Regular Price $120
What to Bring: You're encouraged (but not required) to bring a laptop, headphones, and your favorite sound recorder!
About the Instructor: Tasman Richardson is a video artist, electronic composer, and graphic designer. For over a decade he has exhibited or performed extensively throughout the Americas, Europe, North Africa and Asia. He lives in Toronto, Canada. His work focuses on tele-presence, memory, appropriation, synesthesia, and JAWA editing (of which he is the founder).
This event is part of the Obsolesced series, three events which highlight living art practices with obsolete technologies, seeking and celebrating the contemporary creative possibilities in once-futuristic tools. Other events in the series include:
NAPLPS: An Adventure in New Media Art History | Community Event
Digital Archaeology: Excavating the Telidon | Lecture
Image: Janus, Tasman Richardson, 2017.
Receive a discount on workshops!
Did you know you can receive a discounted rate on most workshops? By purchasing a Workshop Discount Pass or an Annual Studio Membership you will receive a discounted rate on workshops, in addition to other great benefits. This is an excellent option if you foresee yourself attending multiple workshops over the course of the year.
Buy Workshop Discount Pass
Buy Annual Studio Membership