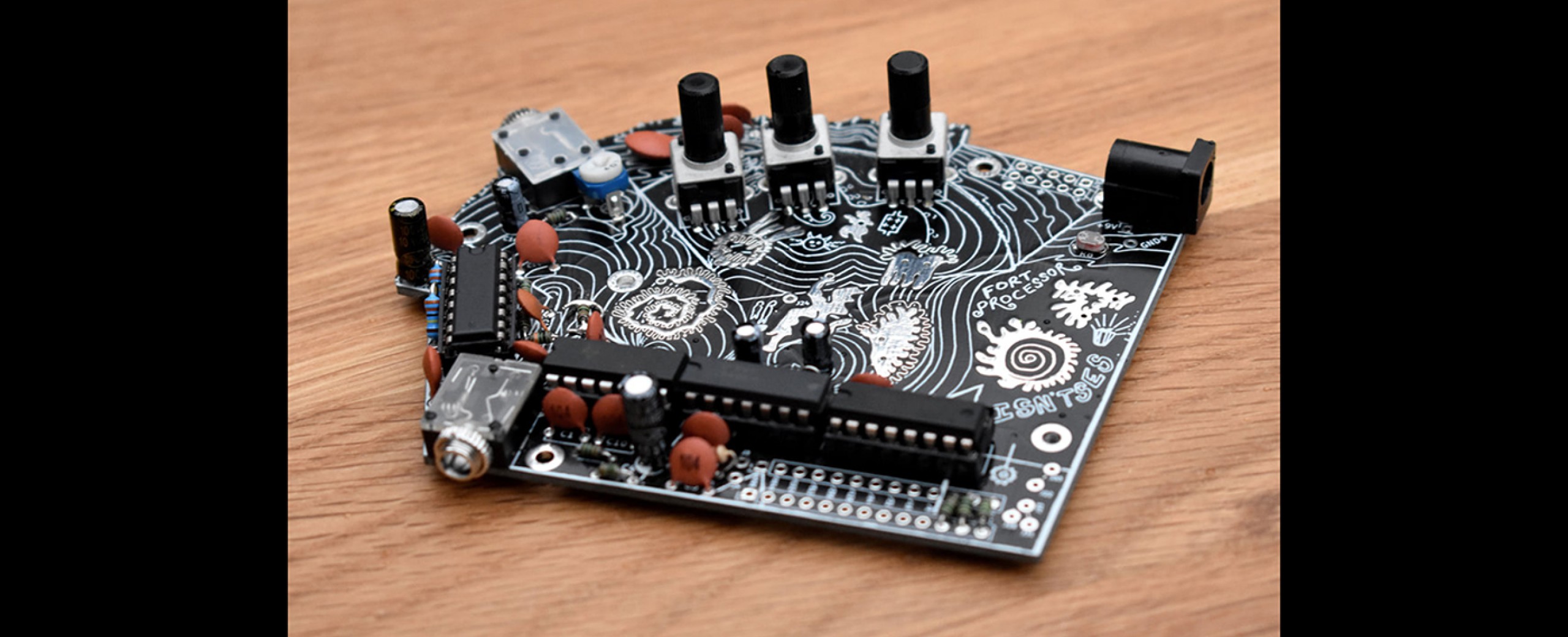 Build Your Own Experimental Noise Synthesizer
In this hands on workshop, you will learn how to build your own experimental noise synthesizer - the Fort Processor! All the necessary components in kit format will be provided, as well as guidance to build your device from scratch.
The Fort Processor is an experimental noise synthesiser and audio effect circuit designed by harsh fun noise duo ISN'TSES (Tim Drage & Lisa McKendrick) for Fort Process sound art festival 2018. The synth is controlled by light, touch pads, 3 knobs, and a trimmer. Audio is created and manipulated by four sections which have been combined using a circuit-bent approach.
Video: https://youtu.be/wkvFA43upWE
Dates: Saturday, June 29
Time: 1-4pm
Registration Fee:
Annual Studio or Workshop Pass Discount $45 (+ $70 materials fee)
Regular Price $60 (+ $70 materials fee)
What, if any, prerequisite knowledge should students have? Basic soldering skills are helpful, but message us in advance if you want a quick tutorial before the workshop.
About the instructor: Gabe De Oliveira is a Modular Synthesizer enthusiast and builder, and received an Electronic Technician diploma in the 1990s in Brazil. He makes his living as Software Developer for the last 10 years. Gabe is based in Toronto.
Questions? If you have any questions about the workshop or special requirements, please contact us at education@interaccess.org. Cancellation and Rescheduling Policy: We are unable to accommodate attendee cancellations or refunds less than 1 week prior to a workshop or event. InterAccess reserves the right to cancel or reschedule this workshop if necessary.
Receive a discount on workshops!
Did you know you can receive a discounted rate on most workshops? By purchasing a Workshop Discount Pass or Annual Studio Access Pass you will receive a discounted rate on workshops, in addition to other great benefits. This is an excellent option if you foresee yourself attending multiple workshops over the course of the year.
Buy Workshop Discount Pass
Buy Annual Studio Access Pass