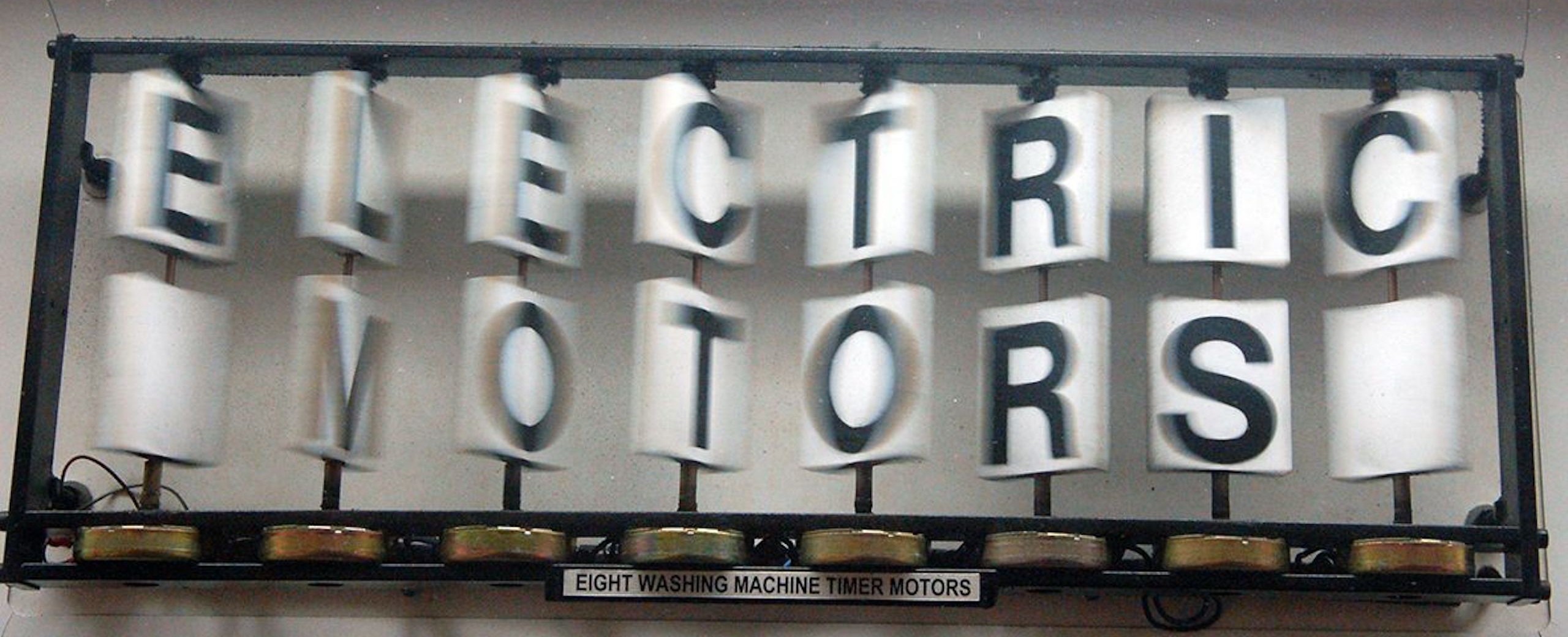 Let's Move it with Motors!
Want to learn how to use motors in your art practice? Join us to explore the fundamental concepts of AC and DC, how to control and mount them, and the mechanics associated with motors.
Lorena Salomé will introduce the different type of motors, focusing on DC motors, brushed, servo and stepper. We will discuss how to decide which motor to use depending on the project, and explore building different circuits to control motors, change direction and speed, using the L293 and 555. Participants will learn how to control a motor using simple electronics with IC chips and then create the same project with an Arduino board. Participants will be introduced to cams, gears, couplings and how to attach them to motors.
The workshop is structured around a series of hands-on exercises to understand how motors work. Participants will be introduced to programming and interfacing methods for art practices.
Dates:
Part 1: Tuesday, May 14
Part 2: Tuesday, May 21
Time: 7-10pm
Registration Fee:
Annual Studio or Workshop Pass Discount $95 (+ $10 material fee)
Regular Price $140 (+ $10 material fee)
What, if any, prerequisite knowledge should students have? Knowledge of basic electronics and how to use a breadboard.
What to bring: If you own an Arduino, please bring it with you!
About the instructor: Lorena Salomé is a Toronto- based artist with a background in science, film and a BFA from OCAD University. She incorporates various technologies in her work using everyday objects and dismantled electronics to make sound sculptures and robots. From the early video works to the kinetic installations there is always a point in common, the use of found and repurposed objects. Her work has been exhibited and published locally and internationally since 2003. Salomé has taught electronics and video in several institutions, such as OCAD University, University of Windsor, ArtexArte Gallery (Argentina) and rural schools in Argentina.
Questions? If you have any questions about the workshop or special requirements, please contact us at education@interaccess.org.
Cancellation and Rescheduling Policy: We are unable to accommodate attendee cancellations or refunds less than 1 week prior to a workshop or event. InterAccess reserves the right to cancel or reschedule this workshop if necessary.
Receive a discount on workshops!
Did you know you can receive a discounted rate on most workshops? By purchasing a Workshop Discount Pass or an Annual Studio Membership you will receive a discounted rate on workshops, in addition to other great benefits. This is an excellent option if you foresee yourself attending multiple workshops over the course of the year.
Buy Workshop Discount Pass
Buy Annual Studio Membership