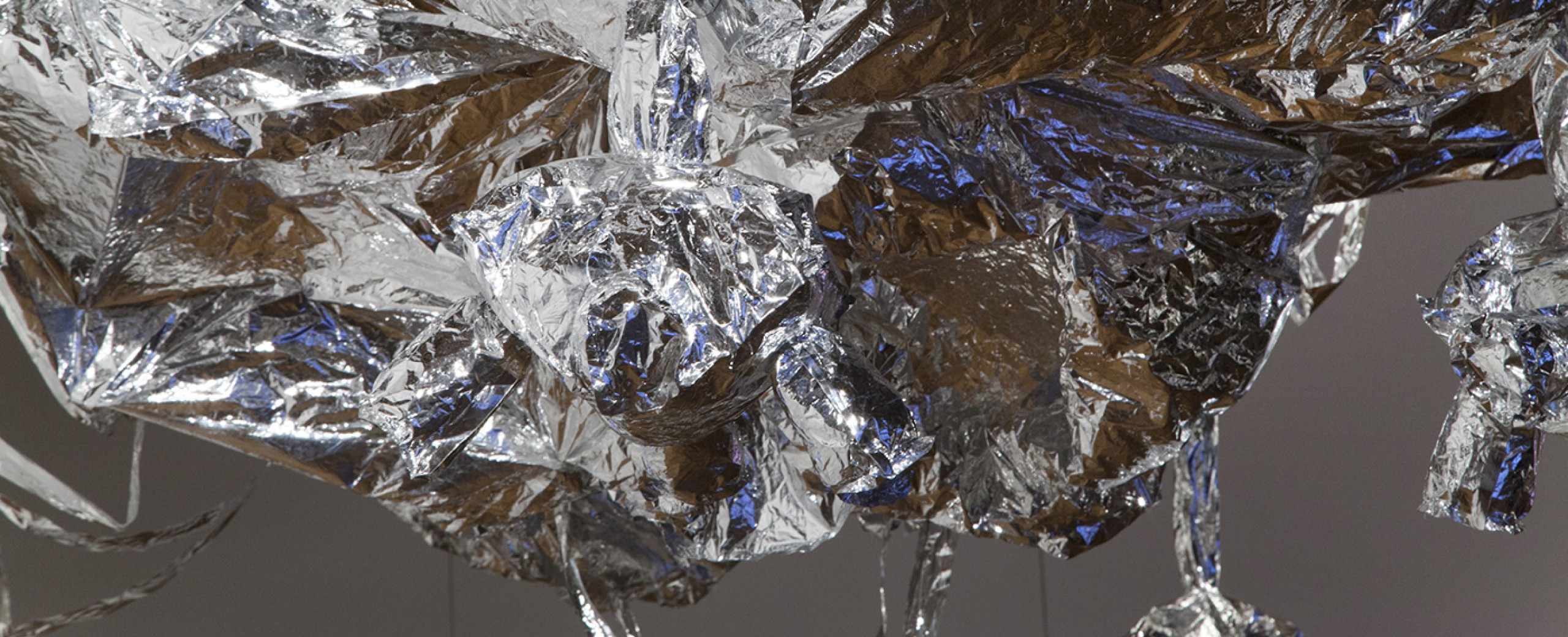 PUFF! Create Inflatable Forms
Are you interested in experimenting with the inflated form? Join us for a three-session masterclass taught by renowned installation artist Marcia Huyer and learn how to create your own large-scale inflatable sculpture from scratch. The workshop will finish with a collaborative outdoors presentation at Big on Bloor Festival.
In this workshop, participants will explore a variety of materials, fabrication techniques, and approaches to inflation. The workshop will touch on the place of the inflated form within a historical and cultural context. Material investigations may include nylon, polymer, Tyvek, vinyl, mylar, and repurposed materials. Fabrication methods discussed may include sewing, adhesives, taping, and welding. Participants will complete a minimum of one independent project and will have an opportunity to collaborate on a large and elaborate inflated sculpture presented to the public. Materials provided.
The first session will include a look at the history of the inflated form and how it's been used creatively. We will look at different materials, and at the pros and cons for your inflatable. The second session will explore different methods of inflation and participants will get a chance to work on their collaborative project. The final session will introduce various manipulation techniques such as digitally controlled fans or animated tethering and participants will get to finalize their piece in time for the presentation on Saturday, July 20.
Dates and times:
Part 1: Saturday, July 6 | 1-4pm
Part 2: Tuesday, July 9 | 7-10pm
Part 3: Saturday, July 20 | 10am-1pm
This workshop is now fully sold out! We are sorry for the inconvenience. Please sign up to our newsletter or reach out to education@interaccess.org to receive information on upcoming educational activities.
About the instructor: Marcia Huyer is an installation-based artist now living and working in Corner Brook Newfoundland, Canada. She received an MFA from the University of Victoria and graduated from the Sculpture/Installation program at the Ontario College of Art and Design (now OCADU). Huyer has been the recipient of a SSHRC grant as well as other awards. Her work has been shown in festivals and public institutions across Canada. In 2013, she participated in a two-month residency in Sackville, New Brunswick hosted by Struts Gallery. Past exhibitions include Art Gallery of Greater Victoria,Victoria, BC; Artcite Inc, Windsor ON; ODD Gallery, Dawson City, YK and Eastern Edge, St.Johns, NL. Huyer has participated in several art festivals such as Scotiabank's Nuit Blanche, Toronto; CAFKA 07, CAFKA 18, Kitchener, ON; in/future Art Festival, Ontario Place, ON; Winter Lights, Ontario Place, ON. For more info on her work, visit Marcia's website: http://marciahuyer.com/
Questions? If you have any questions about the workshop or special requirements, please contact us at education@interaccess.org.
Cancellation and Rescheduling Policy: We are unable to accommodate attendee cancellations or refunds less than 1 week prior to a workshop or event. InterAccess reserves the right to cancel or reschedule this workshop if necessary.
Receive a discount on workshops!
Did you know you can receive a discounted rate on most workshops? By purchasing a Workshop Discount Pass or an Annual Studio Membership you will receive a discounted rate on workshops, in addition to other great benefits. This is an excellent option if you foresee yourself attending multiple workshops over the course of the year.
Buy Workshop Discount Pass
Buy Annual Studio Membership