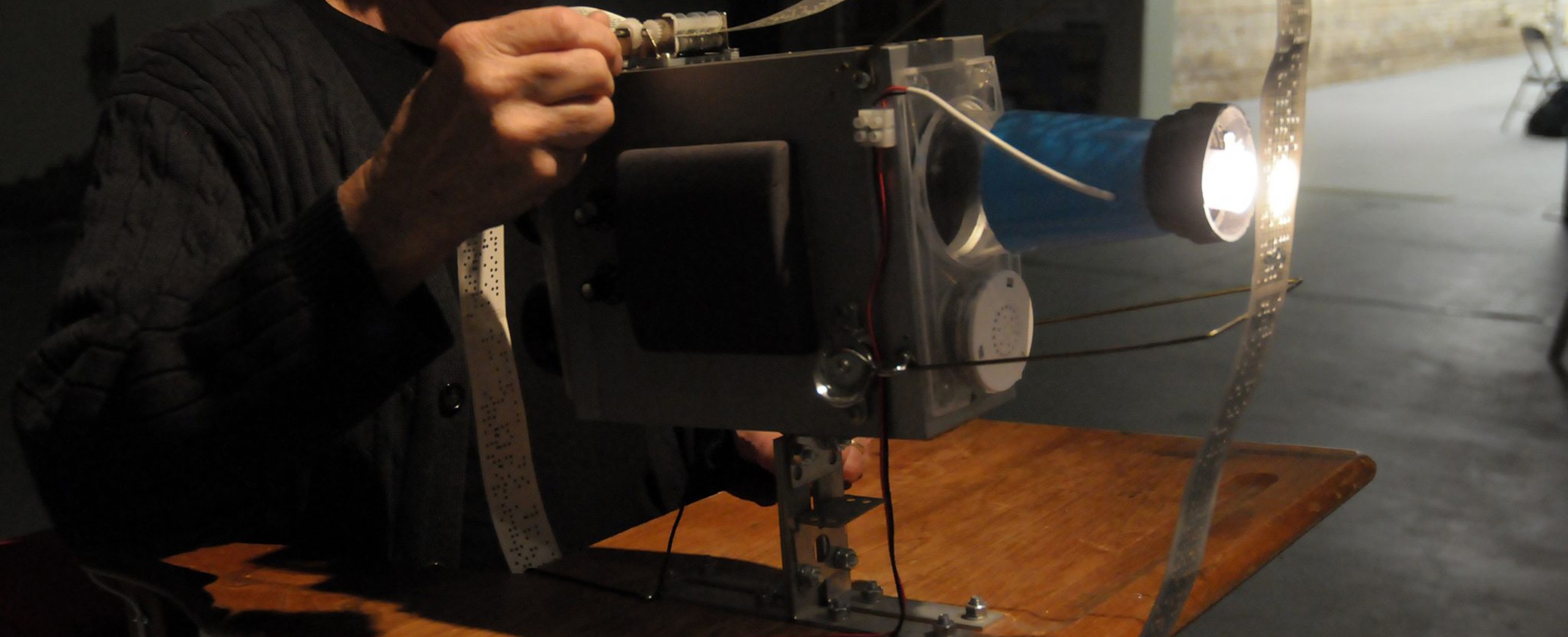 Touch, Sound, Pulse: DIY Vibrotactile Systems
Learn about the multisensory and emotive world of vibrotactility with David Bobier of VibraFusionLab. Bobier will guide participants in building simple vibrotactile systems. As a hard of hearing and disabled media artist, Bobier specializes in the exploration of "vibrotactility" in technology, investigating it as a creative medium, with a capacity to combine visual, audio and tactile elements into a highly emotional and sensorial art practice.
In this workshop, Bobier will demonstrate systems that have been created through VibraFusionLab and will instruct participants on the making of simple vibrotactile systems. Participants will get a chance to draft, design and build their own vibrotactile output with support and guidance from Bobier. The second session will take place during Open Studio, where participants will have a chance to finish their piece, present it to the group, and discuss the ways these systems can create a high-resolution audio-tactile experience.
Dates and times:
Part 1: Saturday, June 22 | 1-4pm
Part 2: Wednesday, June 26 | 7-9pm
Registration Fee:
Annual Studio or Workshop Pass Discount $45 (+ $30 material fee)
Regular Price $60 (+ $30 material fee)
About the instructor: As a hard of hearing and disabled media artist David Bobier's creative practice is centred on researching and expanding vibrotactile technology and multi-sensory artistic modalities as creative mediums. He is the Founder and Director of VibraFusionLab (VFL) aiming to provide access to inclusive technologies for supporting greater accessibility in the arts. VibraFusionLab has gained a reputation as a leader in the Deaf and Disability Arts movement in Canada and internationally. He is a member of the Board of Media Arts Ontario, Founder and Co-Chair of Inclusive Arts London and Founder and Board Member of London Ontario Media Arts Association. His work has been recognized with funding from Canada Council for the Arts, Ontario Arts Council, New Brunswick Arts Council, Social Sciences and Humanities Research Council, Ontario Centres of Excellence, Grand NCE and British Council Canada. The importance of his artistic practice has been acknowledged nationally and internationally in 16 solo exhibitions and over 30 group exhibitions. Bobier has served in advisory roles in developing Deaf and Disability Arts Equity programs for Canada Council for the Arts and the Ontario Arts Council.
About Vibrotactility: Over the last decade, consumers have witnessed a dramatic increase in the use of low-fidelity, discrete vibrotactile feedback to enhance or replace audio stimuli in entertainment systems. However, use of high-resolution, continuous vibrotactile displays remains quite uncommon. The Emoti-Chair is a high-resolution, continuous vibrotactile display system that may be driven by any type of audio signal and is purported to convey the emotional properties of sound through organized vibrotactile stimulation. The Emoti-Chair project was developed by the Inclusive Media and Design Centre, IMDC, (formerly Centre for Learning Technologies) at Ryerson University in Toronto, Ontario and expanded by Tactile Audio Displays Inc., (TAD) Toronto. The research concept was to develop a theatre chair for the purposes of presenting a tactile vibrational representation of the movie audio files. The technology separates audio signals into discrete vibrotactile output channels (voice coils) that can be presented on the body to create a high-resolution audiotactile experience through direct connection with musical instruments, live sound and digital sound files.
About VibraFusionLab: VibraFusionLab is a media arts centre based in London, Ontario that provides opportunities for the creation and presentation of multi-sensory artistic practice, partnering with other arts and technology-related organizations in order to achieve this. As an interactive creative media studio VibraFusionLab promotes and encourages the creation of new accessible art forms, including the vibrotactile, and focuses on inclusive technologies that have the potential of expanding art-making practices in the deaf, blind, disabled and hearing communities, and for creating more inclusive experiences for deaf, blind, disabled and hearing audiences.
Questions? If you have any questions about the workshop or special requirements, please contact us at education@interaccess.org.
Cancellation and Rescheduling Policy: We are unable to accommodate attendee cancellations or refunds less than 1 week prior to a workshop or event. InterAccess reserves the right to cancel or reschedule this workshop if necessary.
Receive a discount on workshops!
Did you know you can receive a discounted rate on most workshops? By purchasing a Workshop Discount Pass or an Annual Studio Membership you will receive a discounted rate on workshops, in addition to other great benefits. This is an excellent option if you foresee yourself attending multiple workshops over the course of the year.
Buy Workshop Discount Pass
Buy Annual Studio Membership