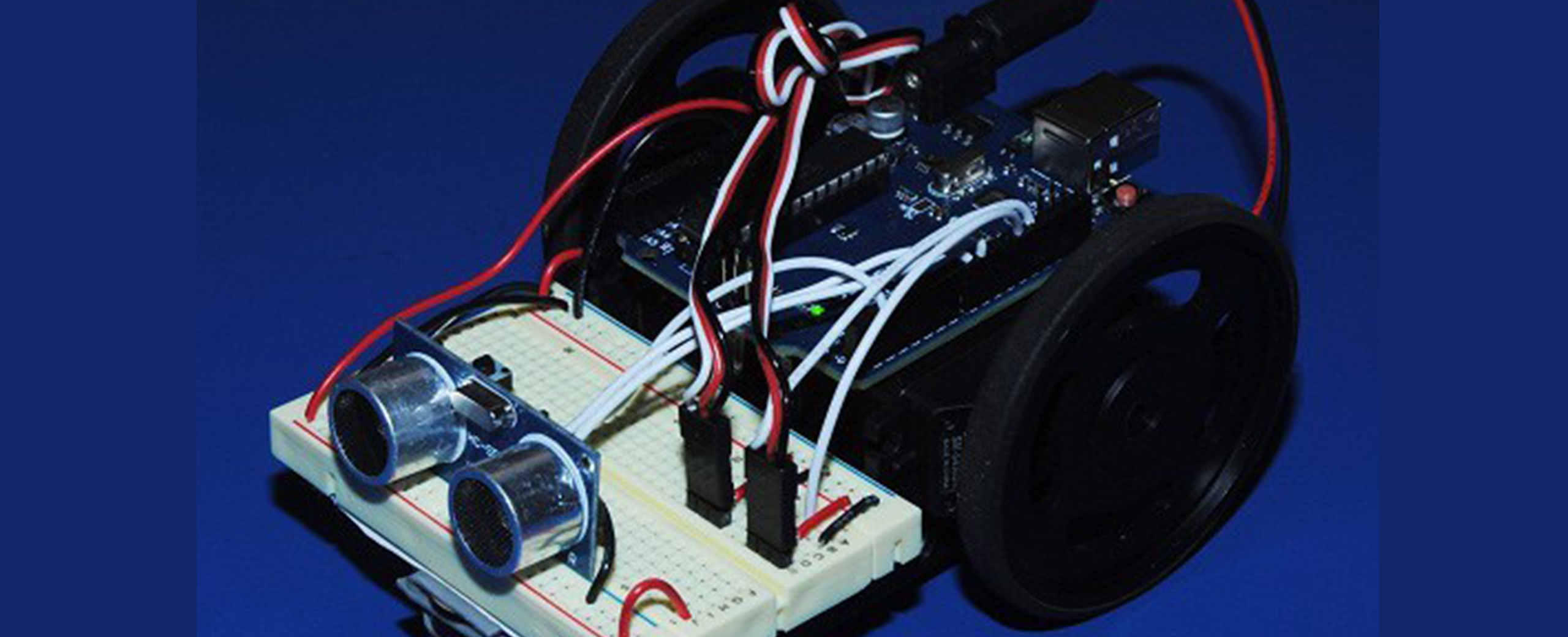 Join us to build a robot friend who can follow you around and navigate your home without bumping into things! This workshop by Tess Sutherland will introduce participants to electronics, soldering, circuitry, Arduino programming, and basic robotics ideas - including anthropomorphism and behaviour creation.
Arduino is an open-source electronics platform based on easy-to-use hardware and software. Over the years Arduino has been the brain of thousands of projects, from everyday objects to complex scientific instruments. https://www.arduino.cc/
Dates:
Part 1: Saturday, December 7, 2019, 1PM-4PM
Part 2: Saturday, December 14, 2019, 1PM-4PM
This workshop is now sold out! Please sign up for our mailing list to be notified of upcoming workshops and events at InterAccess.
What, if any, prerequisite knowledge should students have? Some electronics and coding experience is recommended but not required.
What to bring: A laptop computer and if you own an Arduino, please bring it with you! A few computers will be available for those who don't own one - contact us in advance to reserve one.
About the Instructor: Tess Sutherland is a graduate of the Ryerson New Media program. She has worked on a variety of interactive installations, including Micah Scott's Forest (commissioned for TIFF Kids digiPlayspace), and BitMorph, a location-based game commissioned by the Ontario Science Centre. She currently works at the Royal Ontario Museum as a Makerspace Technician and STEAM educator. You can find some of her work at tesssutherland.com.
Questions? If you have any questions about the workshop or special requirements, please contact us at education@interaccess.org.
Cancellation and Rescheduling Policy: We are unable to accommodate attendee cancellations or refunds less than 1 week prior to a workshop or event. InterAccess reserves the right to cancel or reschedule this workshop if necessary.
Receive a discount on workshops!
Did you know you can receive a discounted rate on most workshops? By purchasing a Workshop Discount Pass or an Annual Studio Membership you will receive a discounted rate on workshops, in addition to other great benefits. This is an excellent option if you foresee yourself attending multiple workshops over the course of the year.
Buy Workshop Discount Pass
Buy Annual Studio Membership