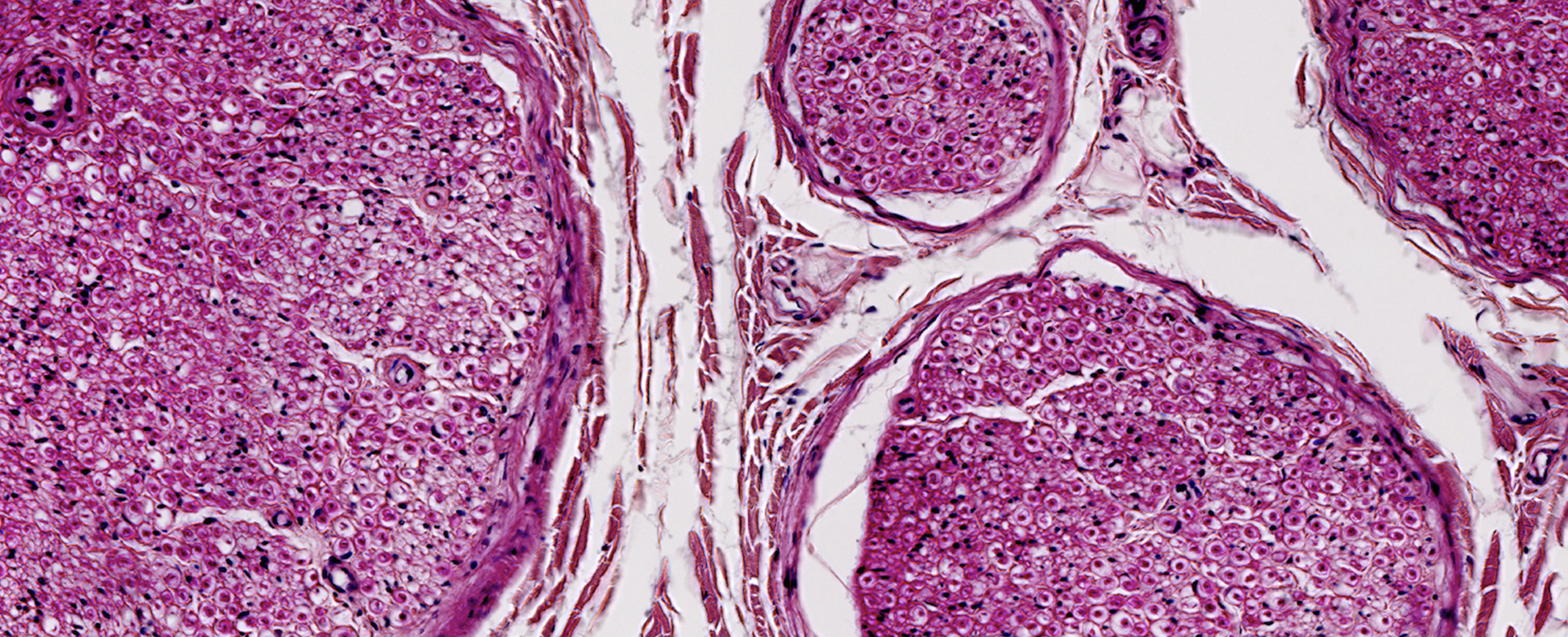 This workshop will teach participants to use stains and dyes to enhance the contrast of a variety of materials in preparation for visualization and photography using the microscopes in the InterAccess studios. We will experiment with different commercially available stains and dyes, as well as natural dyes made from saffron, beet and blue green algae. We will learn how to wet and dry mount materials on slides and preserve these samples for future investigation. Participants can bring samples of materials they wish to visualize and photograph after staining.
Date: Saturday, October 12, 2019
Time: 1-4pm
Registration Fees:
Member: $48
Non-Member: $72
About the Instructor: Radha Chaddah is a Toronto based visual artist and scientist. Born in Owen Sound, Ontario she studied Film and Art History at Queen's University (BAH), and Human Biology at the University of Toronto, where she received a Master of Science for her research on the cell and molecular biology of embryonic and neural stem cells.
Chaddah makes art about invisible realities like the microscopic world and electromagnetic energy, using light as her primary medium. Her work examines the interconnected themes of knowledge, illusion, desire and the unseen world. In her studio she designs projected light installations for public exhibition. In the laboratory, she uses the tools of research science to grow and photograph cells using embedded fluorescent light-emitting molecules. Her cell photographs and light installations have been exhibited across Canada and her photographs have appeared in numerous publications. She has lectured on basic cell and stem cell biology for artists, art students and the public at OCADU, the Ontario Science Centre, the University of Toronto and the Textile Museum of Canada. radhachaddah.com
Questions? If you have any questions about the workshop or special requirements, please contact us at education@interaccess.org.
Cancellation and Rescheduling Policy: We are unable to accommodate attendee cancellations or refunds less than 1 week prior to a workshop or event. InterAccess reserves the right to cancel or reschedule this workshop if necessary.
Image credit: Peripheral Nerve, Radha Chaddah.
Receive a discount on workshops!
Did you know you can receive a discounted rate on most workshops? By purchasing a Workshop Discount Pass or an Annual Studio Membership you will receive a discounted rate on workshops, in addition to other great benefits. This is an excellent option if you foresee yourself attending multiple workshops over the course of the year.
Buy Workshop Discount Pass
Buy Annual Studio Membership