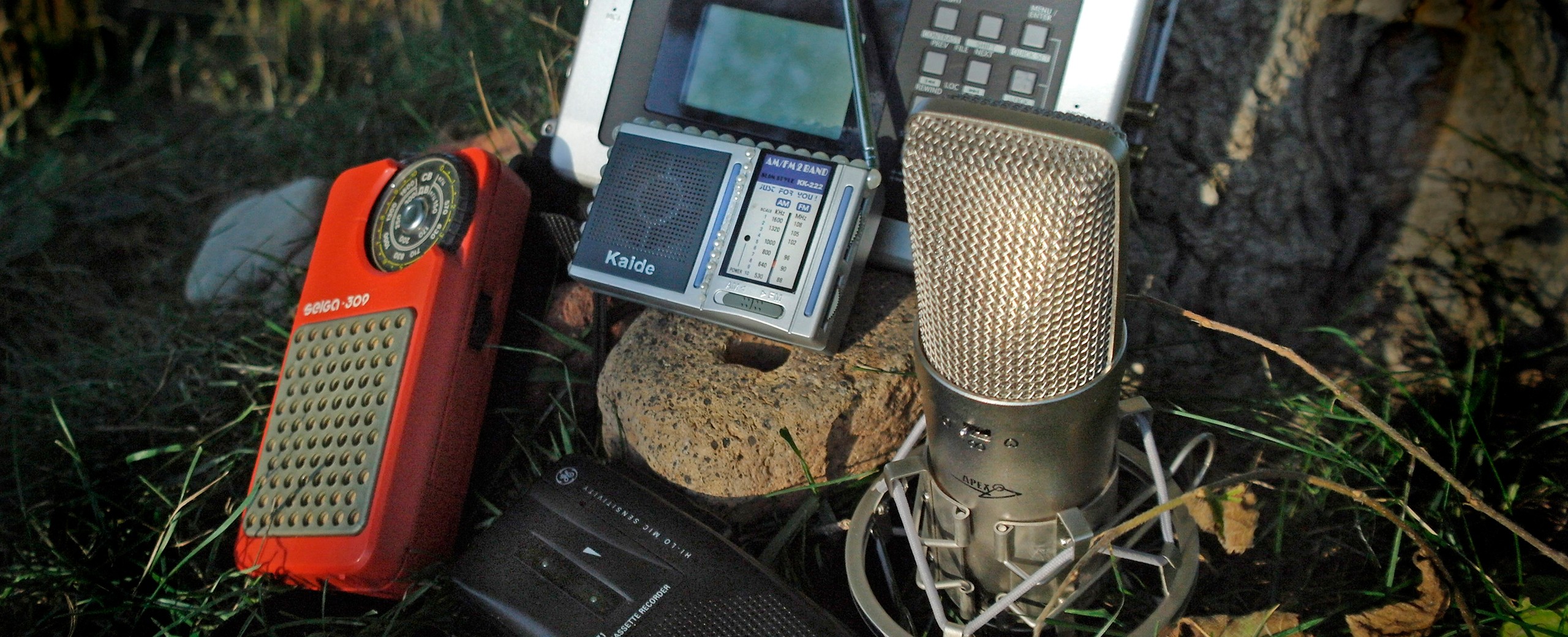 Intuitive Experimental Field Recording
Any sound can be used as an emotional barometer of time and place. This virtual master class by Kristel Jax embraces limitation and chance to demonstrate the endless potential found in asking an environment what it requires to be heard. Students will use smartphones or other personal handheld portable recorders together with objects of their choosing in and around their own homes to record sound, then mix, manipulate, and collage their recordings in Ableton to create an original composition that reflects on the time and place it was recorded. Ultimately, each participant will explore how to use new listening skills in their own practices.
The first session Time, Place, and Chance teaches students to tune into their environment to create works of music and audio art. Students will select an object from which to make sound and learn how to access the full potential of that sound maker as it exists in the moment. The final half of the class will be spent by class attendees making original sound recordings in their home.
The second session Making Experimental Soundscapes will allow students to craft their audio recordings into original experimental compositions which convey an intended or intuitive emotion/narrative. Students will learn the basics of Ableton including importing files, cutting and splicing, collage, looping, time and pitch manipulation, audio effects, and more. The class will end with a virtual composition listening party and group discussion on making the most of one's environment by listening and "tuning in."
Dates:
Part 1: Tuesday, April 14, 2020
Part 2: Thursday, April 16, 2020
Time: 5pm-7pm
Register here: https://www.eventbrite.ca/e/intuitive-experimental-field-recording-online-workshop-tickets-101104704894
$20 suggested donation. Please note that the fee can be waived if it is a financial barrier to participation.
After registering you will receive an email with a Zoom event link. Contact education@interaccess.org for any questions.
Essential materials:
One object capable of making sound that does not require a wall plug
Laptop or desktop computer
Ableton with the 30-day trial downloaded: https://www.ableton.com/en/trial/
Device capable of recording and uploading sound (smartphone, digital sound recorder, Macbook, etc)
Zoom account (register for the free account here: https://zoom.us/)
About the Instructor:
Kristel Jax is a multidisciplinary artist based in Toronto, Canada. Her work traces the impossibility of a single narrative by channeling the ambiguity of perception, and seeks to shift perspectives on the human experience in the digital era through emotion based story telling. She records songs with radio waves in any town or city she visits, and under her stage name Brigitte Bardon't is behind multi-media project O/L, radio series Infinite Poolside, and interactive performance / podcast Drone Therapy, which installed in 2019 at InterAccess. Her debut album Radio Songs is out now on Already Dead Tapes & Records.
Here are a few sound bits to get you in the mood:
https://bardont.bandcamp.com/track/reciprocal-encounter
https://www.youtube.com/watch?v=c76xmzlqkb8
https://soundcloud.com/bardont/xuan-ye-brigitte-bardont-churcch-girrls
Questions? If you have any questions about the workshop or special requirements, please contact us at education@interaccess.org.
Cancellation and Rescheduling Policy: We are unable to accommodate attendee cancellations or refunds less than 1 week prior to a workshop or event. InterAccess reserves the right to cancel or reschedule this workshop if necessary.
Receive a discount on workshops!
Did you know you can receive a discounted rate on most workshops? By purchasing a Workshop Discount Pass or an Annual Studio Membership you will receive a discounted rate on workshops, in addition to other great benefits. This is an excellent option if you foresee yourself attending multiple workshops over the course of the year.
Buy Workshop Discount Pass
Buy Annual Studio Membership