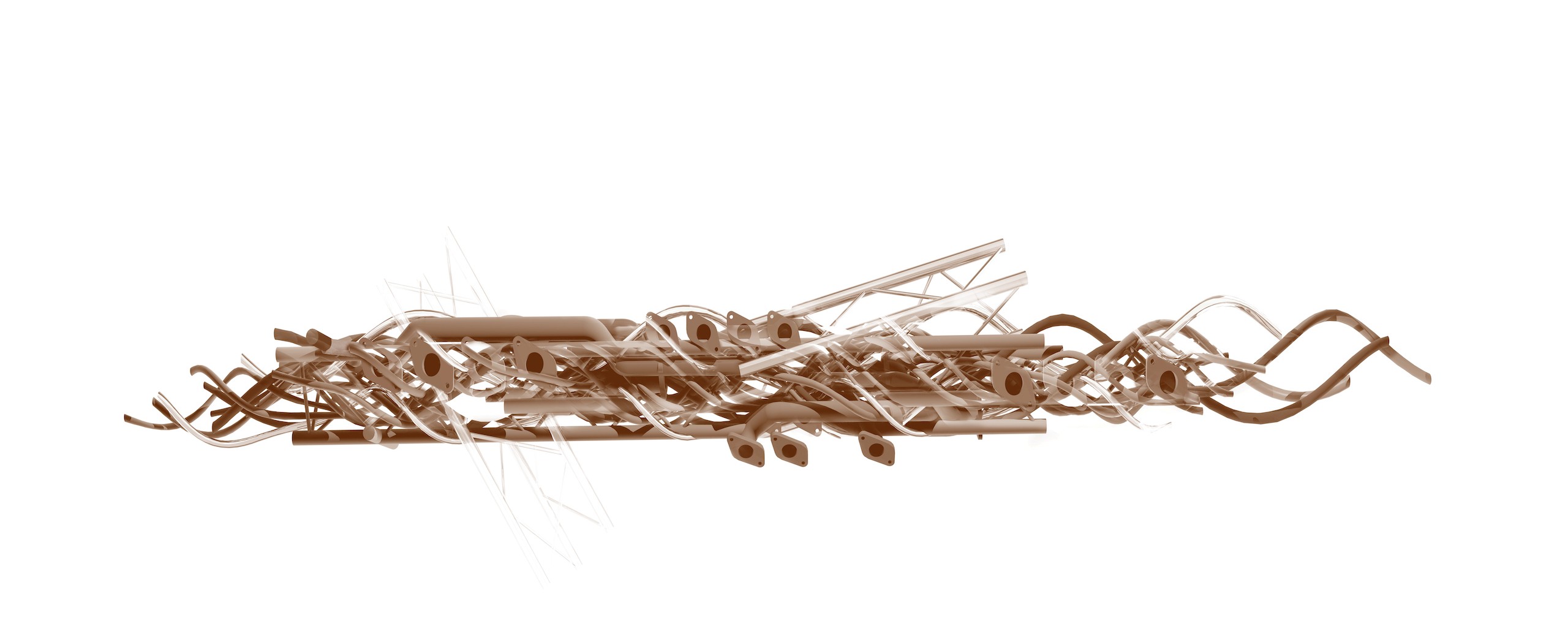 Intro to 3D Modeling: Digital Sculpting with Rhino
Join artist and architect Jaimie Howard for an introduction to the intricate 3D modeling program, Rhino. This workshop is part of Vector Festival 2019. Participants will learn basic modeling skills required to begin creating their own 3D objects and forms, as well as develop a relationship and understanding for digital objects. These skills will be the building blocks to creating forms that can be 3D printed, used for digital imagery, animation, video and more.
Date and time: Saturday July 13, 11am-2pm
Registration Fee:
Annual Studio or Workshop Pass Discount $45
Regular Price $60
About the instructor: Jaimie howard is a Toronto-based interdisciplinary architect and artist who is invested in the process of discovery through making. Jaimie's work often involves a dichotomy between form and the materials and how space can be influenced by both. Jaimie recently completed a Master of Architecture at the University of Toronto where her thesis and most recent work involved a process of research, writing and object making surrounding the issues of waste on a global, local and conceptual scale.
About Vector Festival: Vector Festival is a participatory and community-oriented initiative dedicated to showcasing digital games and creative media practices. Presenting works across a dynamic range of exhibitions, screenings, performances, lectures, and workshops, Vector acts as a critical bridge between emergent digital platforms and new media art practice. The festival was founded in 2013 as the "Vector Game Art & New Media Festival" by an independent group of artists and curators: Skot Deeming, Clint Enns, kris kim, and Katie Micak, who were later joined by Diana Poulsen and Martin Zeilinger.
Questions? If you have any questions about the workshop or special requirements, please contact us at education@interaccess.org.
Cancellation and Rescheduling Policy: We are unable to accommodate attendee cancellations or refunds less than 1 week prior to a workshop or event. InterAccess reserves the right to cancel or reschedule this workshop if necessary.
Receive a discount on workshops!
Did you know you can receive a discounted rate on most workshops? By purchasing a Workshop Discount Pass or an Annual Studio Membership you will receive a discounted rate on workshops, in addition to other great benefits. This is an excellent option if you foresee yourself attending multiple workshops over the course of the year.
Buy Workshop Discount Pass
Buy Annual Studio Membership