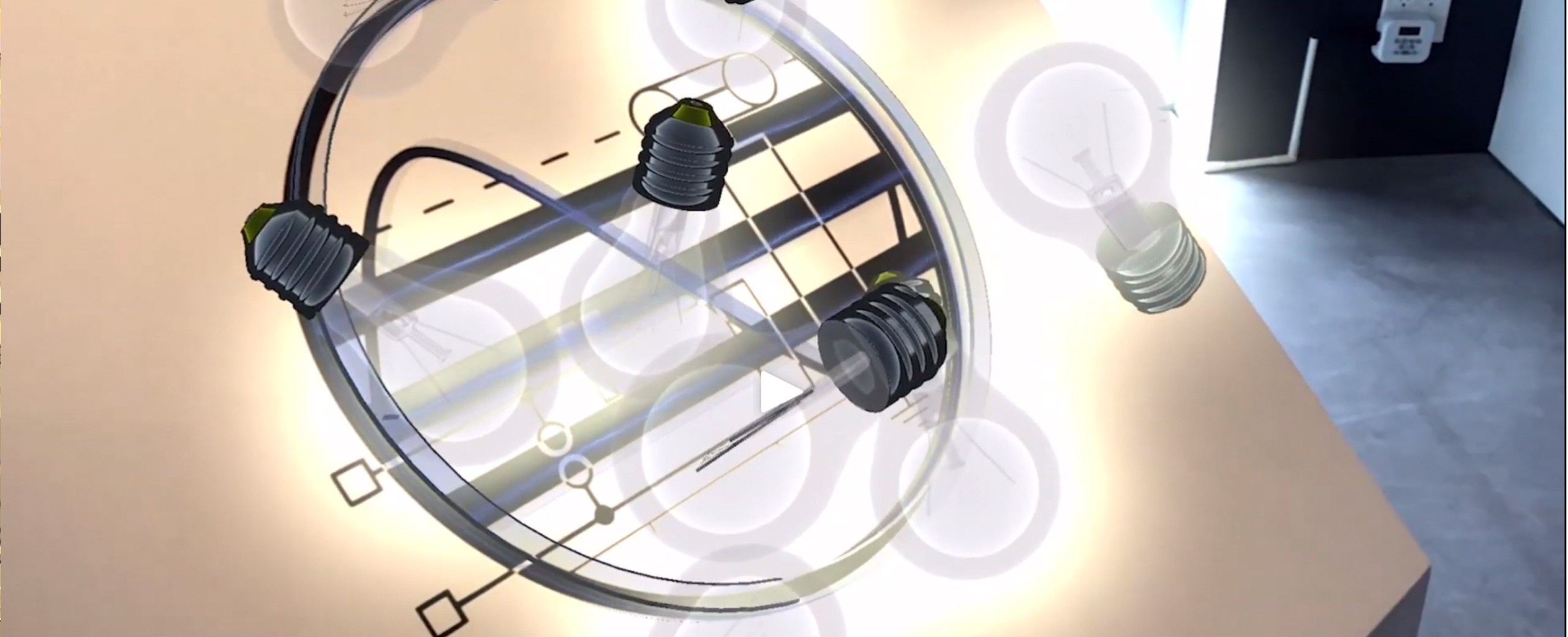 (Re)configuring Worlds with AR
Augmented Reality has the interventive potential to reframe and reconfigure familiar objects, spaces, and structures, creating a mediated dynamic between the device and the observed.
In two sessions participants will learn how to create augmented reality apps that use a fiducial marker to anchor 3D animated models, as well as explore different types of free technologies that allow object-based, markerless and site-specific augmented reality. Participants will need to download and install Unity with the Vuforia Engine in order to follow along in a two-part workshop. In the second session, we will build to our mobile devices, and this will require Xcode. All downloads for this course are free but do take a couple of hours to download and significant space on your computer, so please do this well in advance of the workshop. Make sure to have a webcam ready to test your apps!
Dates:
Part 1: Tuesday, April 28, 2020
Part 2: Thursday, April 30, 2020
Time: 5pm-7pm
Register here: https://www.eventbrite.ca/e/reconfiguring-worlds-with-ar-online-workshop-tickets-101551200374
This workshop is PWYC ($20 suggested donation). Please note that the fee can be waived if it is a financial barrier to participation.
After registering you will receive an email with a Zoom event link. Contact education@interaccess.org for any questions.
Essential Materials:
About the Instructor:
Jenn E Norton is an artist using time-based media to create immersive, experiential installations that reframe familiar objects, landscapes, and activities as fantastical, dreamlike occurrences. Using stereoscopic, interactive video, animation, augmented reality, sound, and kinetic sculpture, Norton's work explores the blurring boundaries of virtual and physical realms. Often using video as a starting point within her process, Norton's imaginative video compositions of disjunctive imagery are bound together in post-production, using a combination of pre-cinema and contemporary display technologies. Recent national and international exhibitions include Lorna Mills' 'Ways of Something' in DREAMLANDS: IMMERSIVE CINEMA AND ART, 1905–2016 at the Whitney Museum of American Art, in/future, at Ontario Place, and Slipstream, a touring solo exhibition of new work premiering at the Robert McLaughlin Gallery. She is currently a Ph.D. candidate in Visual Arts at York University. https://www.jennenorton.com/
Questions? If you have any questions about the workshop or special requirements, please contact us at education@interaccess.org.
Cancellation and Rescheduling Policy: We are unable to accommodate attendee cancellations or refunds less than 1 week prior to a workshop or event. InterAccess reserves the right to cancel or reschedule this workshop if necessary.
Receive a discount on workshops!
Did you know you can receive a discounted rate on most workshops? By purchasing a Workshop Discount Pass or an Annual Studio Membership you will receive a discounted rate on workshops, in addition to other great benefits. This is an excellent option if you foresee yourself attending multiple workshops over the course of the year.
Buy Workshop Discount Pass
Buy Annual Studio Membership