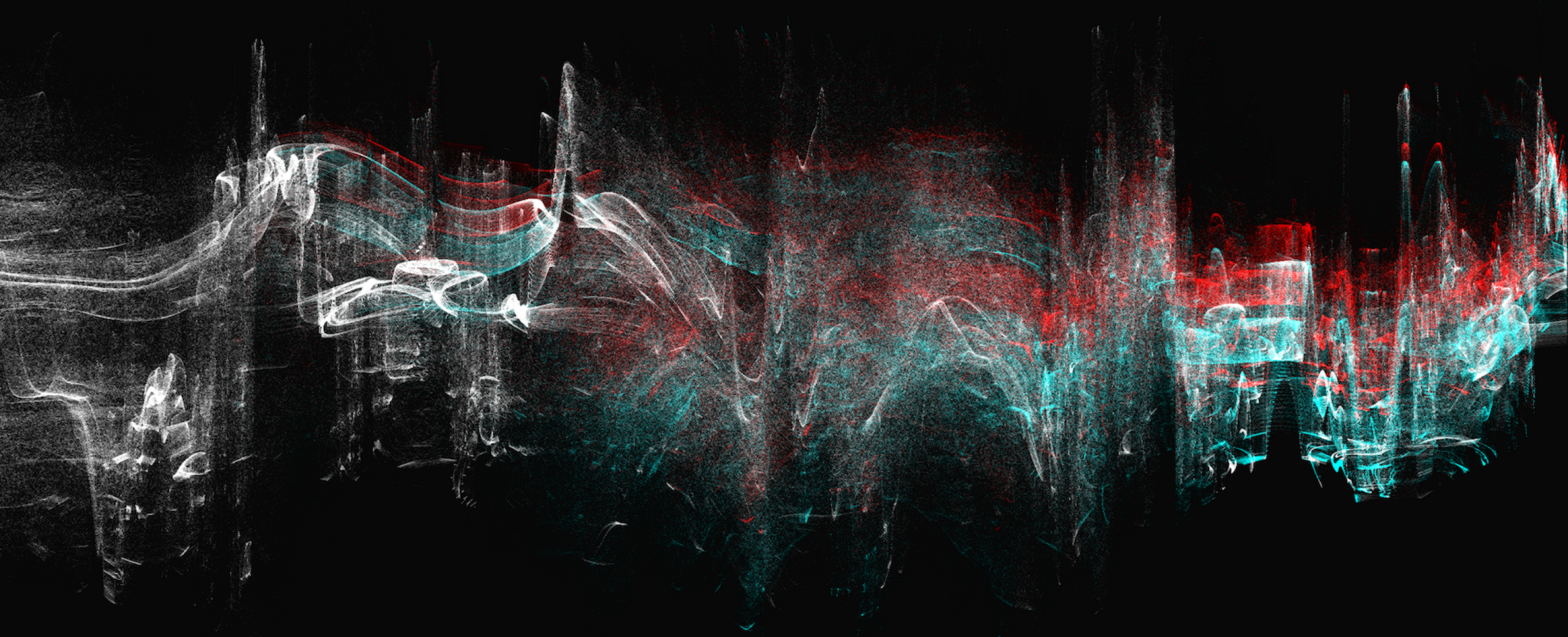 Getting Started with TouchDesigner
TouchDesigner is a developing platform for real-time projects reaching from music visuals and projection mapping to large scale interactive installations and media systems. Equipped with an interface for rich visual feedback, this tool allows for a continuous creative process from initial idea over prototyping to final outcome. This two-session introductory workshop is for everyone who wants to get started with TouchDesigner.
It will provide an introduction to workflows and techniques for creating real-time visuals and form a foundation of knowledge to enable one to continue exploring and learning TouchDesigner.
Topics covered include an introduction to the user interface and basic work concepts as well as an overview of the various operator families and their particular usage for visual effects, 3D animation and control.
Dates:
Part 1: Tuesday, June 9
Part 2: Thursday, June 11
Time: 5pm - 7pm
Register here: https://www.eventbrite.ca/e/getting-started-with-touchdesigner-online-workshop-tickets-105997878508
This workshop is PWYC ($20 suggested donation). Please note that the fee can be waived if it is a financial barrier to participation.
After registering you will receive an email with a Zoom event link. Contact education@interaccess.org for any questions.
Essential Materials:
A recent computer with the latest official TouchDesigner 099 license installed and keyed (more information on installation and licenses below). If you computer is older please inquire if it will be appropriate for the workshop content.
A 2-button mouse (with scroll wheel), or 3-button mouse
Please consult the System Requirements to make sure your computer is capable of running TouchDesigner 099: https://docs.derivative.ca/System_Requirements
Zoom account (register for the free account here)
About the Instructor:
Markus Heckmann, a native to Leipzig, Germany is a Technical Director with Derivative where he works on commercial and artistic projects alike spanning major theme park attractions to public video displays, art installations like Carsten Nikolai's uni series, live visual projects for musicians such as Plastikman or Alva Noto and the development of fully fledged control applications like WhiteVoids KineticLights. Apart from project and development work, Heckmann is active promoting TouchDesigner and teaching its uses in the fields of art and technology to the interested public at companies, festivals and conferences around the world. https://wuestenarchitekten.com/projects
Questions? If you have any questions about the workshop or special requirements, please contact us at education@interaccess.org.
Cancellation and Rescheduling Policy: We are unable to accommodate attendee cancellations or refunds less than 1 week prior to a workshop or event. InterAccess reserves the right to cancel or reschedule this workshop if necessary.
Image credit: Markus Heckmann, Waveform Sequence, 2018.
Receive a discount on workshops!
Did you know you can receive a discounted rate on most workshops? By purchasing a Workshop Discount Pass or an Annual Studio Membership you will receive a discounted rate on workshops, in addition to other great benefits. This is an excellent option if you foresee yourself attending multiple workshops over the course of the year.
Buy Workshop Discount Pass
Buy Annual Studio Membership