Live Coding in Supercollider
In this workshop, live coder Joanne Armitage will show participants how to get started making music with code in SuperCollider.
SuperCollider is a powerful open-source platform for audio synthesis and algorithmic composition, used by musicians, artists, and researchers working with sound. It is free and open source software available for Windows, macOS, and Linux.
This workshop requires no prior experience with either Supercollider or music production. The workshop is open to all backgrounds. We specially encourage women and non-binary participants to take part in the workshop.
Thursday, November 5, 2020
4PM-6PM
Online via Zoom - Register Here!
Registration: This workshop is PWYC ($20 suggested donation). Please note that the fee can be waived if it is a financial barrier to participation. Send an email to education@interaccess.org and we will manually register you to the workshop. You will receive an email with a Zoom event link a few days prior to the workshop. Contact education@interaccess.org for any questions.
Requirements:
Laptop (masOS/Windows/Linux)
Headphones
Please install SuperCollider in advance. It can be downloaded for free here.
About the Instructor:
Joanne Armitage is a live coder and improsiver working with hardware synthesizers to produce textural and rhythmic sounds. Recent projects include visual album and performance Collision Grounds with artist Anya Stewart-Maggs. In 2018 she participated in a coding cultural exchange between Yorkshire and Tokyo funded by Arts Council England, British Council, Daiwa Foundation and Sasakawa Foundation. In April 2019 as part of British Council's Amplify programme, she gave a workshop-performance at Mutek Buenos Aires. She curated SXSW first Algorave (2019) supported by Lush, PRS Foundation and British Underground. She has received Sound and Music's Composer-Curator fund (2018). https://joannnne.github.io/
About Mutant Promise:

This workshop is developed and presented in partnership with Mutant Promise, a new programming, producing and artist booking platform supporting the work of musicians who combine a DIY and workshop practice with their performance, composition and release work. Check out more of their programming at mutantpromise.net/
Questions? If you have any questions about the workshop or special requirements, please contact us at education@interaccess.org and contact@mutantpromise.net.
Cancellation and Rescheduling Policy: We are unable to accommodate attendee cancellations or refunds less than 1 week prior to a workshop or event. InterAccess reserves the right to cancel or reschedule this workshop if necessary.
Image: Flor de Fuego (@flordefuego4) https://www.youtube.com/watch?v=tTurYWVxmdk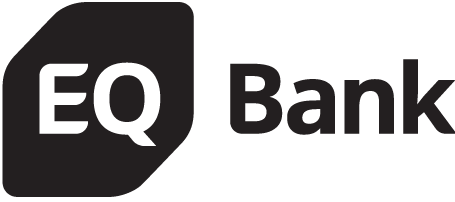 PWYC admission for this workshop is made possible thanks to the generous support of EQ Bank.

EQ Bank is the digital banking platform launched in 2016 by Equitable Bank, Canada's Challenger Bank™. EQ Bank continually challenges the status quo to bring better banking solutions to Canadians. We are proud to celebrate and elevate the work of emerging digital artists across Canada and contribute to the growth of digital arts practice through arts education and community engagement. To learn more, visit eqbank.ca.
Receive a discount on workshops!
Did you know you can receive a discounted rate on most workshops? By purchasing a Workshop Discount Pass or an Annual Studio Membership you will receive a discounted rate on workshops, in addition to other great benefits. This is an excellent option if you foresee yourself attending multiple workshops over the course of the year.
Buy Workshop Discount Pass
Buy Annual Studio Membership