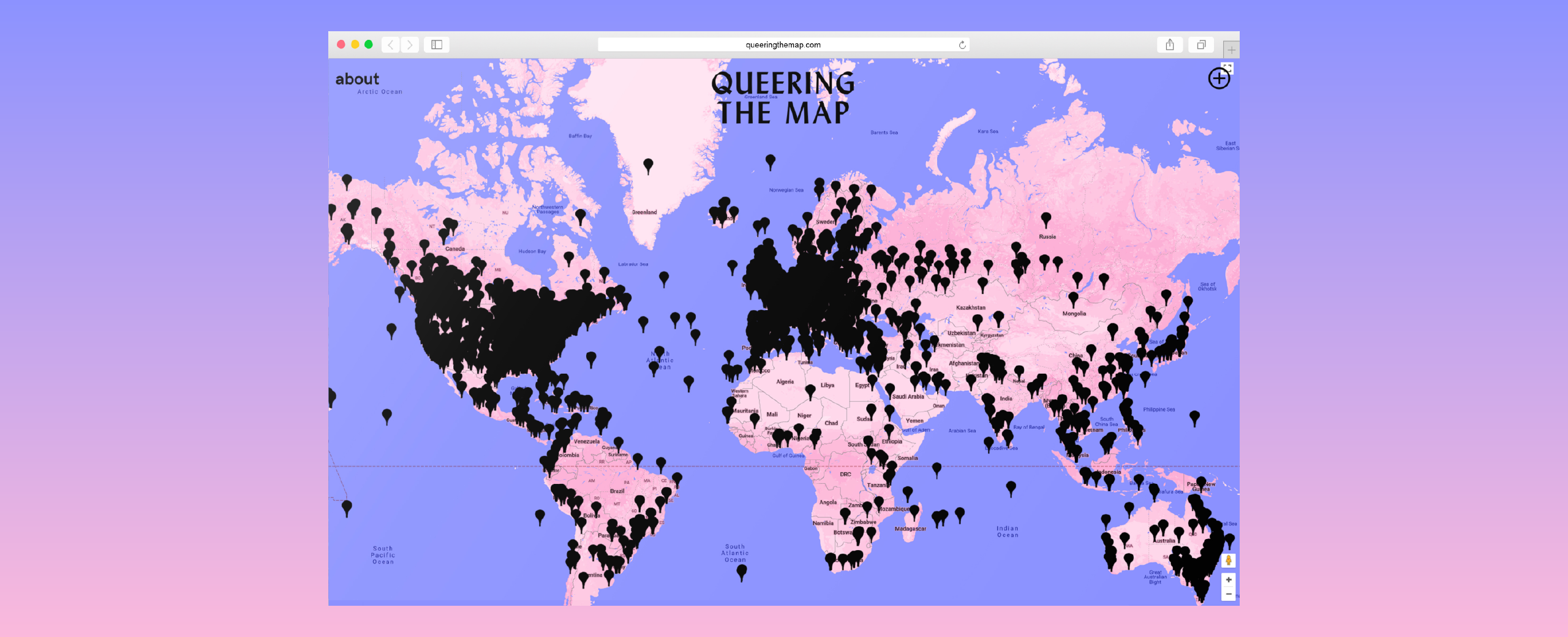 Part I: Sun, Feb 21, 2021 | 1–4 PM
Part II: Sun, Feb 28, 2021 | 1–4 PM
Part III: Sun, Mar 7, 2021 | 1–4 PM
Online via Zoom — Register Here!
Lucas LaRochelle's Queering the Map project is a community-generated online collaborative and counter-mapping platform on which users submit their personal LGBTQ2IA+ experiences to specific locations on a single collective map. To date, its users have contributed over 120,000 submissions in 23 languages. This 3-part workshop + lab, led by LaRochelle, introduces participants to the GIS frameworks, counter-mapping strategies, and web publishing considerations used to develop Queering the Map. Participants will be equipped with the technical skills required to build interactive digital maps using data sets of their choice. Please note the limited capacity for this workshop.
Workshop Setup/Requirements:
Computer w/ Internet access
Other requirements TBA
Please make sure to prepare and test out this setup well before the workshop. If you run into any issues with installing or using this software, contact education@interaccess.org for troubleshooting advice.
Registration Details: Eventbrite registration is mandatory for participation. Registration is PWYC (pay-what-you-can, $49 suggested donation). Please note that the fee can be waived if it is a financial barrier to participation – please send an email to education@interaccess.org and we will manually register you to the workshop. All registrants will receive an email confirmation after registering and will receive the Zoom event link the day of the workshop. Contact education@interaccess.org if you have any questions.
Cancellation and Rescheduling Policy: We are unable to accommodate attendee cancellations or refunds less than 1 week prior to a workshop or event. InterAccess reserves the right to cancel or reschedule this workshop if necessary.
About the Instructor:
Lucas LaRochelle is a designer and researcher whose work is concerned with queer and trans digital cultures, community-based archiving, and co-creative media. They are the founder of Queering The Map, a community generated counter-mapping platform that digitally archives queer experience in relation to physical space.
Questions? If you have any questions about the workshop or require additional support, please contact us at education@interaccess.org.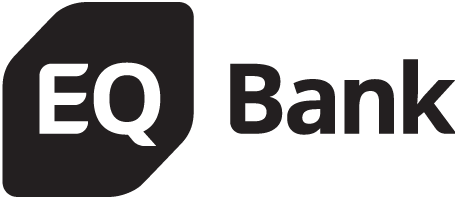 PWYC admission for this workshop is made possible thanks to the generous support of EQ Bank.

EQ Bank is the digital banking platform launched in 2016 by Equitable Bank, Canada's Challenger Bank™. As an all-digital financial institution, EQ Bank continually challenges the status quo to bring better banking solutions to Canadians. We are proud to celebrate and elevate the work of emerging digital artists and contribute to the growth of digital arts practice across Canada. To learn more, visit eqbank.ca.
Cover image courtesy of Lucas LaRochelle
Receive a discount on workshops!
Did you know you can receive a discounted rate on most workshops? By purchasing a Workshop Discount Pass or an Annual Studio Membership you will receive a discounted rate on workshops, in addition to other great benefits. This is an excellent option if you foresee yourself attending multiple workshops over the course of the year.
Buy Workshop Discount Pass
Buy Annual Studio Membership