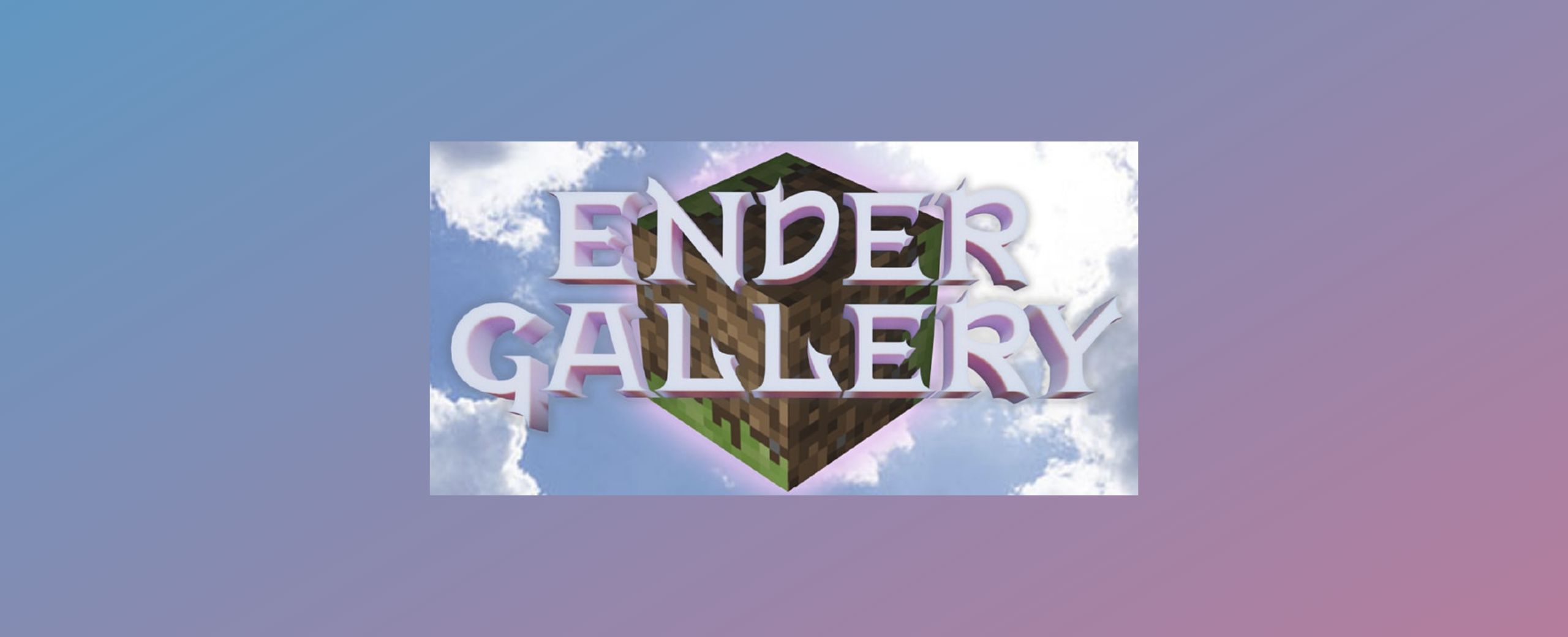 Cat Bluemke, Jonathan Carroll, and Sarah Friend
Inspired by Operation Jane Walk, Leonhard Müllner and Robin Klengel's 2018 machinima that took participants on a Jane's Walk through New York via the video game 'Tom Clancy's The Division', this workshop will be a walk through the expansive procedurally generated world of Minecraft. Taking seriously the idea of server as "place", Ender Gallery curators Cat Bluemke, Jonathan Carroll, and Sarah Friend will begin in a village, meeting the resident NPCs and examining their built environment, considering how they are affected by the player's interventions. The tour then moves into the biomes of the Minecraft server, examining colonialist and extractive concepts that lurk behind the game's mechanics. But this tour won't stop at the edges of gameplay: eventually, we will travel to the farthest corners of Minecraft's seemingly infinite space, and then past it, to look directly at the bits of the world and backend of the server.
This workshop is part of Vector Festival 2021.
About the Instructors
Cat Bluemke works through video games, performance, and expanded reality to explore the control and conflicts of labour and its relationship with technology. Graduating in 2018 with her MFA in Design for Emerging Technologies from the School of the Art Institute of Chicago, her practice uses technology to reimagine existing social relations and the future of work. Her work has been exhibited internationally at venues such as the the 2018 Venice Architecture Biennale, Kunsternes Hus (Norway), and the Museum of Contemporary Art (Chicago). She lives and works between Chicago, IL and Toronto, Canada.
Jonathan Carroll is a XR artist and developer who makes games and software. His practice evolved from creating applications to facilitate interaction between performance artists and audiences, to building irreverent interactive experiences for mobile devices and VR headsets. His applications have been shown at the Art Gallery of Ontario and the Museum of Contemporary Art Chicago, and his apps V/Art, Gigco, and GreetAR are available via the App Store. Jonathan teaches game design and XR to artists at the Ontario College of Art & Design and Trinity Square Video in Toronto.
Sarah Friend is an artist and software engineer, specializing in blockchain and the p2p web. She is a participant in the Berlin Program for Artists, a co-curator of Ender Gallery, an artist residency taking place inside the game Minecraft, an alumni of Recurse Centre, and an organiser of Our Networks, a conference on all aspects of the distributed web.
Receive a discount on workshops!
Did you know you can receive a discounted rate on most workshops? By purchasing a Workshop Discount Pass or an Annual Studio Membership you will receive a discounted rate on workshops, in addition to other great benefits. This is an excellent option if you foresee yourself attending multiple workshops over the course of the year.
Buy Workshop Discount Pass
Buy Annual Studio Membership