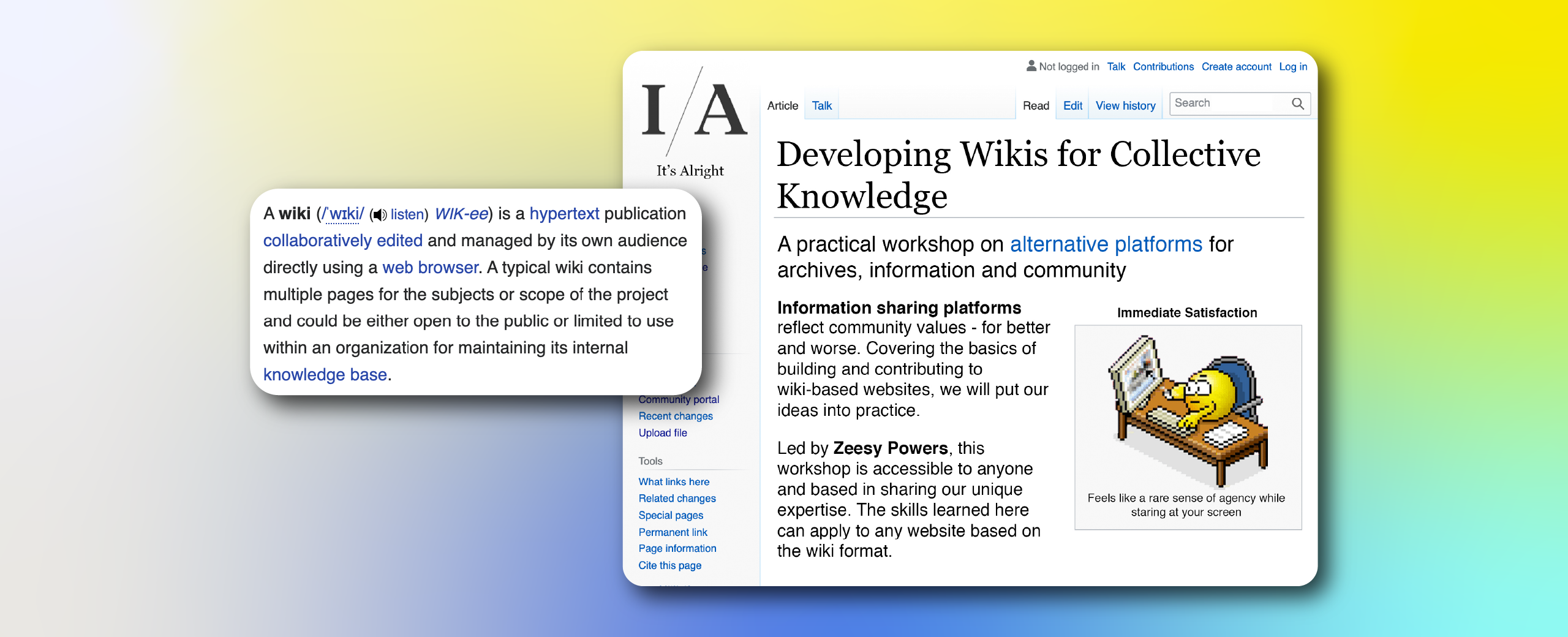 Developing Wikis for Collective Knowledge
In this workshop, we will discuss how information sharing platforms reflect community values and then put these ideas into practice as we create an experimental wiki website. Covering the basics of building and contributing to wiki-based websites, there is room for more advanced participants to explore the technical aspects of wiki development. While Wikipedia is the most famous wiki, the skills learned here can apply to any website based on the wiki format.
Workshop Setup/Requirements
A reliable Internet connection
Computer/laptop w/ mouse and keyboard capabilities
Zoom desktop client (w/ working mic, speaker, chat, and screen sharing)
A working Zoom account login
Chrome or Firefox browser
Please make sure to prepare and test out this setup well before the workshop. If you run into any issues with installing or using this software, contact education@interaccess.org for troubleshooting advice.
Need help with pre-workshop setup & install? Want to catch up or review content from the last workshop session? Drop into a workshop Zoom link within the hour before a given session start; Education & Outreach Coordinator Belinda Kwan will be there to support you.
Cancellation and Rescheduling Policy
Please email education@interaccess.org to request a refund. We are unable to accommodate attendee cancellations or refunds less than 1 week prior to a workshop or event. InterAccess reserves the right to cancel or reschedule this workshop if necessary.
About the Instructor
Zeesy Powers is interested in the unspoken codes that structure our society. Current specifics: minimal-tech interventions, future uses of old technology, deepfakes, storage-based cryptocurrencies, sustainable hardware practices, misleading UI. Her soon-to-be-released documentary short Omiwatari looks at the ancient climate records of Tenaga Shrine at Lake Suwa, Nagano, and the cultural losses of climate change.
Questions? ​See our new workshops FAQ here and find tips on navigating Zoom-based classes here. You can email education@interaccess.org if you have any other questions about the workshop or require additional support.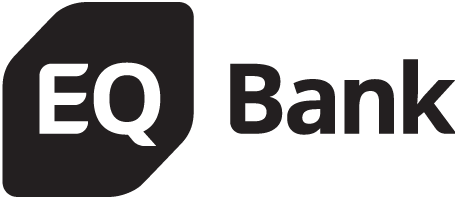 PWYC admission for the June 2021 workshops is made possible through the support of EQ Bank.
EQ Bank is the digital banking platform launched in 2016 by Equitable Bank, Canada's Challenger Bank™. As a future-ready financial institution, fostering innovation is at the heart of everything we do. We firmly believe in the benefits of open banking and continue to invest in technology to serve the changing and growing financial needs of Canadians.
Cover image courtesy of Zeesy Powers
Receive a discount on workshops!
Did you know you can receive a discounted rate on most workshops? By purchasing a Workshop Discount Pass or an Annual Studio Membership you will receive a discounted rate on workshops, in addition to other great benefits. This is an excellent option if you foresee yourself attending multiple workshops over the course of the year.
Buy Workshop Discount Pass
Buy Annual Studio Membership