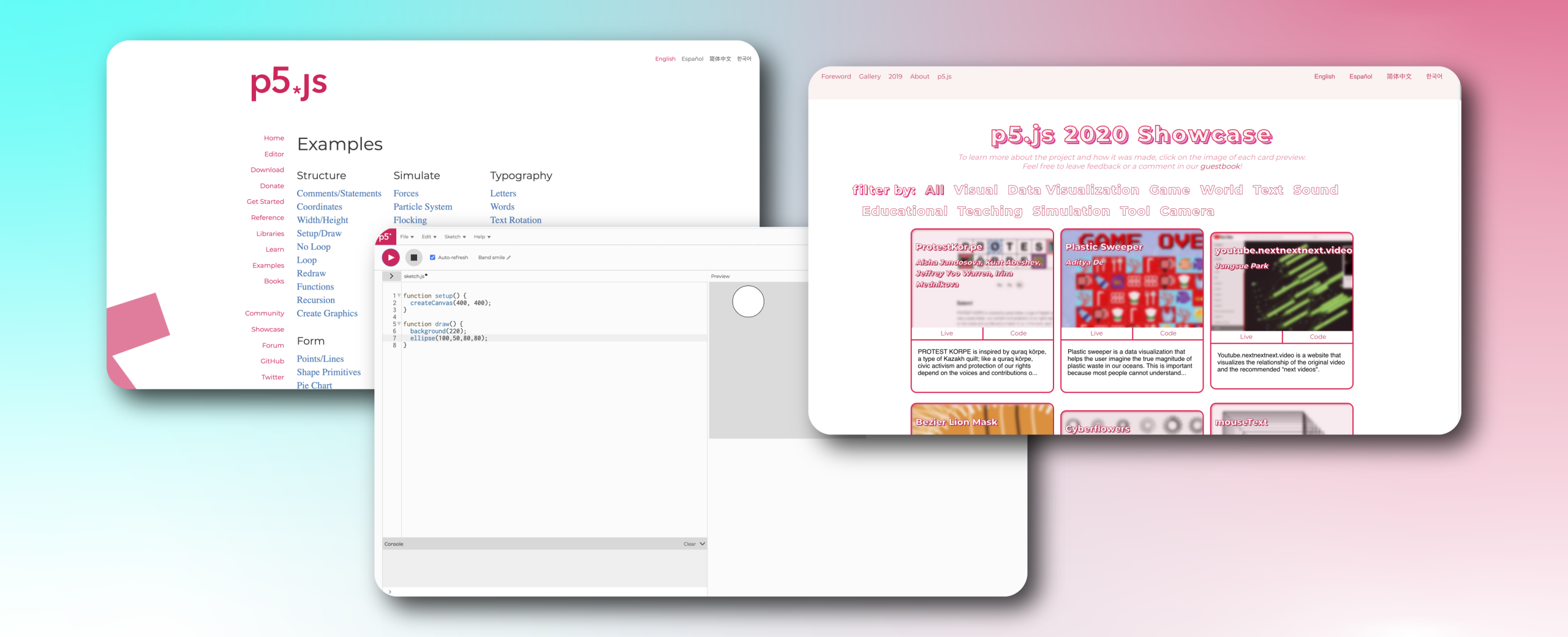 This is a two-part workshop.
Part I: Thurs, Jun 10 from 6–9 PM EST
Part II: Thurs, Jun 17 from 6–9 PM EST
Creative coding is a type of computer programming that prioritizes the expressive over the functional, used to create interactive installations, projections and projection mapping, sound art, and much more.
Interested but don't know where to start? P5.js, a free and open-source software, is a great entry point! It's designed to make coding accessible and inclusive for artists, designers, educators, beginners, and anyone else. Learn the basics of p5.js in this workshop by Tess Sutherland, and get started on your creative coding journey.
Workshop Setup/Requirements
A reliable Internet connection
Computer/laptop w/ mouse and keyboard capabilities
Zoom desktop client (w/ working mic, speaker, chat, and screen sharing)
A working Zoom account login
Chrome or Firefox browser
Please make sure to prepare and test out this setup well before the workshop. If you run into any issues with installing or using this software, contact education@interaccess.org for troubleshooting advice.
Need help with pre-workshop setup & install? Want to catch up or review content from the last workshop session? Drop into a workshop Zoom link within the hour before a given session start; Education & Outreach Coordinator Belinda Kwan will be there to support you.
Cancellation and Rescheduling Policy
Please email education@interaccess.org to request a refund. We are unable to accommodate attendee cancellations or refunds less than 1 week prior to a workshop or event. InterAccess reserves the right to cancel or reschedule this workshop if necessary.
About the Instructor
Tess Sutherland is an educator and new media artist whose creative practice focuses on building and sustaining resilient communities. Tess pursues this work as a New Media Production Technician at Ryerson University, where she promotes academic success by cultivating an exceptional extracurricular community in the New Media Program. Tess also works as a Makerspace Technician at the Royal Ontario Museum, teaching code and new media skills to students across Ontario in order to foster digital literacy and respectful Indigenous knowledge sharing. Tess has been teaching at InterAccess since 2016 on topics including creative code, empathic robots, and interactive installation art. All told, Tess has taught over 2000 students of all ages how to code, create electronics and robotics, use digital fabrication tools, and make art. She has managed a number of makerspaces and maker communities, and her hands-on experience informs her imaginative, inclusive, and grassroots approach to community genesis. You can check out some of her work here: http://www.tesssutherland.com/
Questions? ​See our new workshops FAQ here and find tips on navigating Zoom-based classes here. You can email education@interaccess.org if you have any other questions about the workshop or require additional support.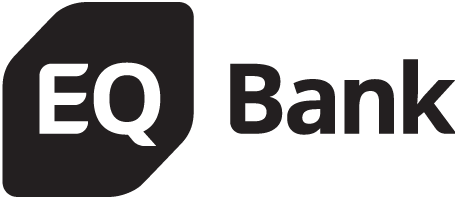 PWYC admission for the June 2021 workshops is made possible through the support of EQ Bank.
EQ Bank is the digital banking platform launched in 2016 by Equitable Bank, Canada's Challenger Bank™. As a future-ready financial institution, fostering innovation is at the heart of everything we do. We firmly believe in the benefits of open banking and continue to invest in technology to serve the changing and growing financial needs of Canadians.
Cover image is compilation of screen captures from the official p5.js website.
Receive a discount on workshops!
Did you know you can receive a discounted rate on most workshops? By purchasing a Workshop Discount Pass or an Annual Studio Membership you will receive a discounted rate on workshops, in addition to other great benefits. This is an excellent option if you foresee yourself attending multiple workshops over the course of the year.
Buy Workshop Discount Pass
Buy Annual Studio Membership