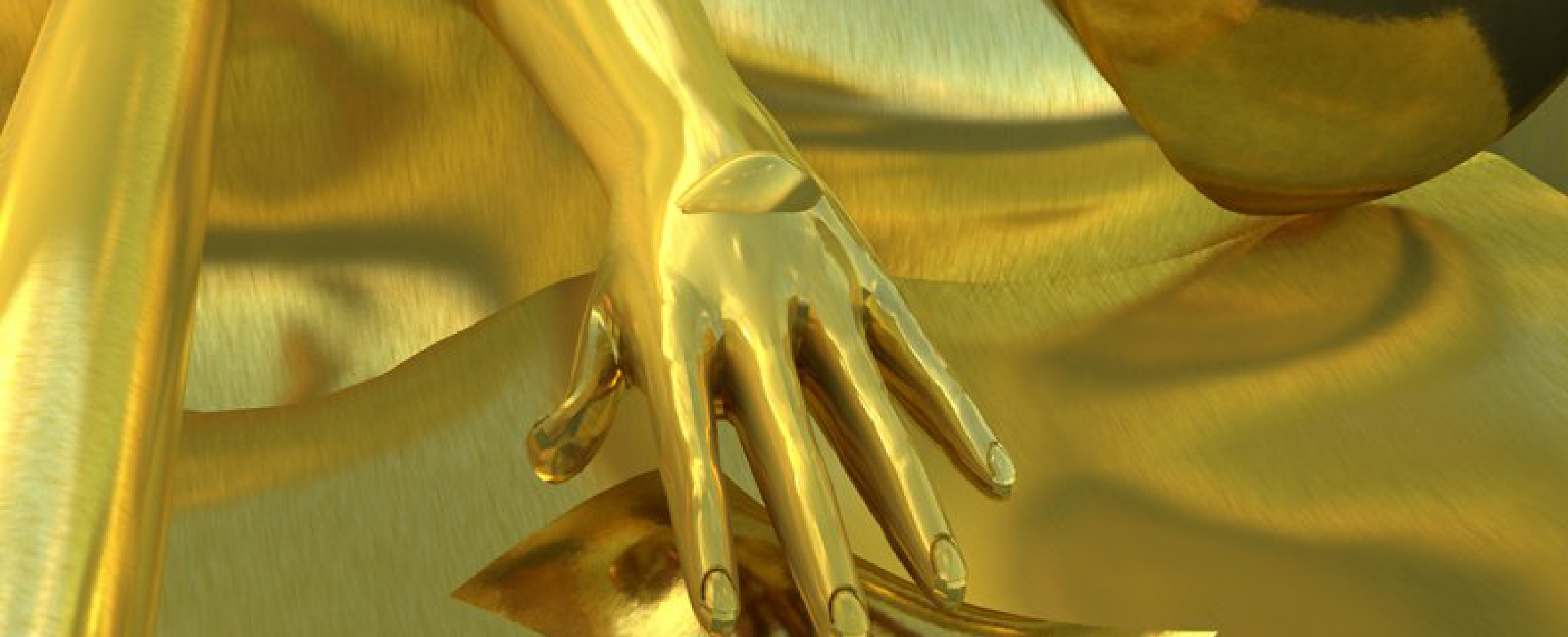 3D Portals: Intro to Blender
Online via Zoom - Register Here!
What is a digital portal? In this workshop, we will learn how to add material, texture and custom lighting to our 3D environments through shapes, keyframes and some 3D objects. In this time we will also explore the concept of a digital portal and how to create ways of connection through screen-based artifices. We will learn about 3D objects and their applicability to programs such as Unity and Mozilla Hubs. Join 3D animation artist, Hiba Ali, in designing your own 3D virtual portal in Blender, an open-source 3D animation program. No previous experience required. Please download the program in advance to the workshop and if you have access, bring a mouse as it would aid 3D space navigation (recommended not required.)
About the Instructor
Hiba Ali is a producer of moving images, sounds, garments and words. They reside in many time zones: chicago, toronto and eugene. Born in Karachi, Pakistan, they belong to east African, South Asian and Arab diasporas. they are a practitioner and (re)learner of Swahili, Urdu, Arabic and Spanish languages. they work on two long term art and publication projects: the first being an art-based PhD project that examines womyn of colour's labour, and architecture of surveillance as it exists within the monopoly of amazon (corp.) and the second being a series of works that addresses music, cloth and ritual practices that connect east Africa, South Asia and the Arabian peninsula in the Swahili-Indian ocean region.
They are an assistant professor at the college of design in the art & technology program at the university of Oregon in Eugene and they teach on decolonial, feminist, anti-racist frameworks in digital art pedagogies. Currently, they are a PhD candidate in cultural studies at queens university in Kingston, Ontario. Their work has been presented in Chicago, Stockholm, Vienna, Berlin, Toronto, New York, Istanbul, São Paulo, Detroit, Windsor, Dubai, Austin, Vancouver, and Portland. They have written for the following magazines: "c", the seen, newcity Chicago, art Chicago, art Dubai, the state, medium's zora, rtv, and topical cream.
Workshop Setup Requirements
A reliable Internet connection
Zoom desktop client (latest version preferable, w/ working mic, speaker, chat, and screen sharing)
Mac or Windows OS (recent preferable
A mouse for ease of navigation (not required but beneficial)
Please make sure to prepare and test out this setup well before the workshop. If you run into any issues with installing or using this software, contact education@interaccess.org for troubleshooting advice.
Questions? If you have any questions about the workshop or special requirements, please contact us at education@interaccess.org.
Cancellation and Rescheduling Policy: We are unable to accommodate attendee cancellations or refunds less than 1 week prior to a workshop or event. InterAccess reserves the right to cancel or reschedule this workshop if necessary.
Cover image courtesy of Hiba Ali
Receive a discount on workshops!
Did you know you can receive a discounted rate on most workshops? By purchasing a Workshop Discount Pass or an Annual Studio Membership you will receive a discounted rate on workshops, in addition to other great benefits. This is an excellent option if you foresee yourself attending multiple workshops over the course of the year.
Buy Workshop Discount Pass
Buy Annual Studio Membership