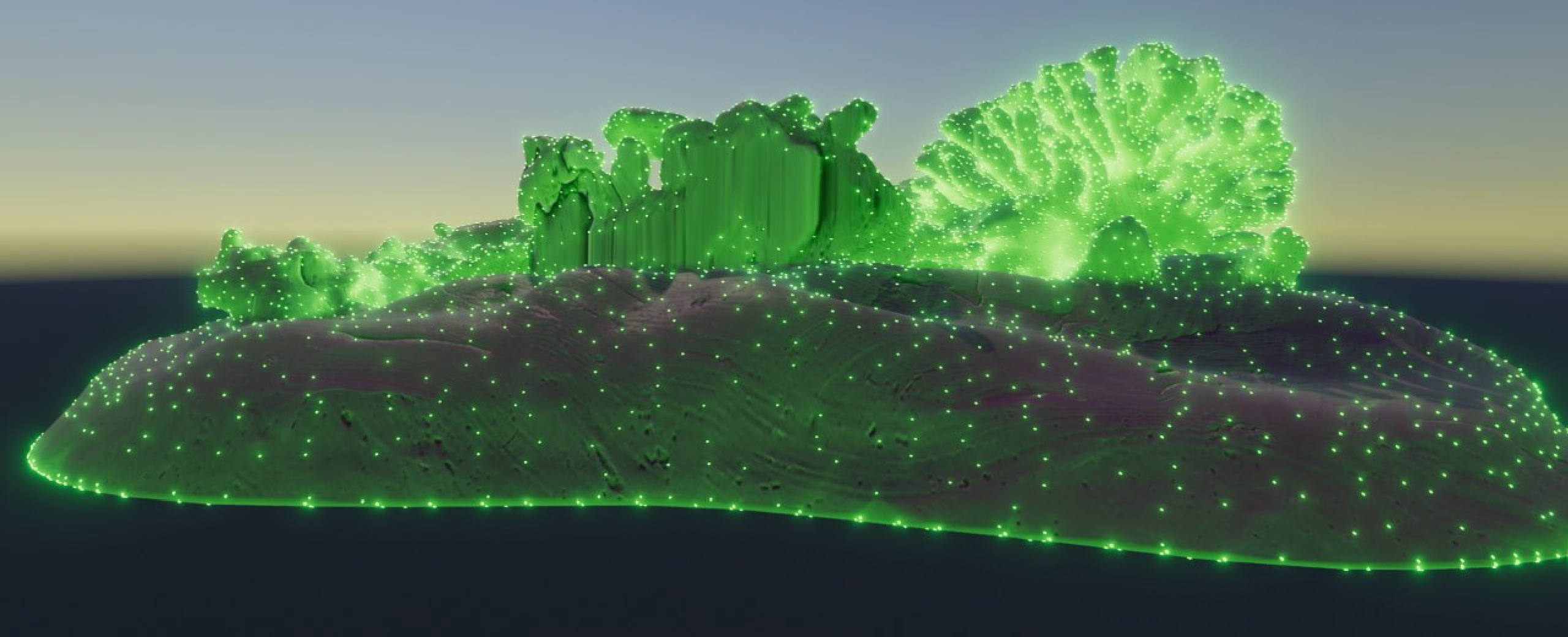 Online via Zoom - Register Here!
In this workshop, we'll introduce the basics of the Unity game engine, demonstrate how to bring sounds, images, and models into it, and build a simple desktop app. Unity is very flexible, so your goal might be to design a game—or it could be to create an animated short film, a visual novel, or a live puppetry tool. Ideally, you'll have either some prior animation or coding experience to get off to a fast start. However, you don't need to start out knowing how Unity and 3D animation work to have fun breaking them.
About the Instructor
Nick Fox-Gieg is a researcher, animator, and developer in Toronto. Most recently, he's been working on XR projects for the Verizon 5G EdTech Challenge, NYT T Brand Studio, the University of Waterloo, Google Creative Lab, and Framestore. His awards include a 2017 Engadget Alternate Realities grant, Eyebeam and Fulbright Fellowships, and the jury prize for Best Animated Short at SXSW 2010; his work has also been shown at the Ottawa, Rotterdam, and TIFF film festivals, at the Centre Pompidou, and on CBC TV; his practice has been supported by grants from Bravo!FACT, the Canada Council for the Arts, and the arts councils of Ontario, Pennsylvania, Toronto, and West Virginia. Fox-Gieg holds an MFA from the California Institute of the Arts and a BFA from Carnegie Mellon University.
Workshop Setup Requirements
A reliable Internet connection
Zoom desktop client (latest version preferable, w/ working mic, speaker, chat, and screen sharing)
Mac (10.13 or newer) or Windows OS (7 or newer)
64-bit or M1 processor preferred
A mouse for ease of navigation (not required but beneficial)
Please make sure to prepare and test out this setup well before the workshop. If you run into any issues with installing or using this software, contact education@interaccess.org for troubleshooting advice.
Questions? If you have any questions about the workshop or special requirements, please contact us at education@interaccess.org.
Cancellation and Rescheduling Policy: We are unable to accommodate attendee cancellations or refunds less than 1 week prior to a workshop or event. InterAccess reserves the right to cancel or reschedule this workshop if necessary.
Cover image courtesy of Nick Fox-Gieg
Receive a discount on workshops!
Did you know you can receive a discounted rate on most workshops? By purchasing a Workshop Discount Pass or an Annual Studio Membership you will receive a discounted rate on workshops, in addition to other great benefits. This is an excellent option if you foresee yourself attending multiple workshops over the course of the year.
Buy Workshop Discount Pass
Buy Annual Studio Membership