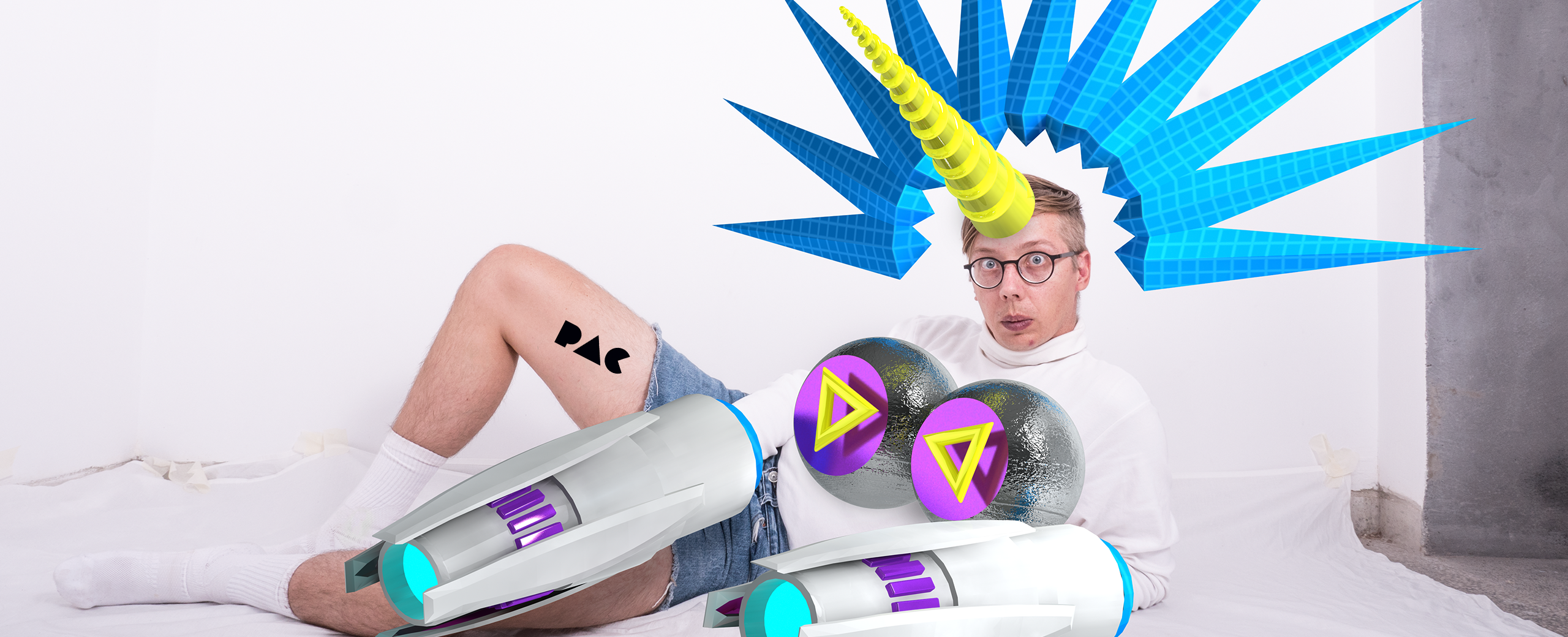 Jeremy Bailey and Heran Genene
Contra-Normative AR Cosmetics by PAC Beauty
Online via Zoom - Register Here!
Famous New Media Artist Jeremy Bailey and Heran Genene invite you to an engaging workshop for PAC the world's first contra-normative Augmented Reality(AR) cosmetics brand. Discuss and learn how to create and share your own contra-normative AR cosmetics look in an approachable hands-on workshop. Experience AR looks, discourse and contributions from innovative local and global contra-normative artist influencers including garçonnnne(Toronto), Dillea(Toronto), B(Toronto), Shawné Michaelaine Holloway(Chicago), Cibelle Cavalli Bastos(Brazil/Berlin) Learn more at pacbeauty.xyz.
About the Instructors
Jeremy Bailey is a Toronto-based self-proclaimed Famous New Media Artist. Their work has been presented widely including solo and group exhibitions at Panke.Gallery in Berlin, Whitechapel Gallery in London, LIMA in Amsterdam and Museums Quartier in Vienna. Commissions include projects for The MCA Chicago, FACT in Liverpool and The New Museum in New York.
Heran Genene (UrDaughterXYZ) is an Ethiopian-Canadian concept-artist using emerging and immersive technology. She has been a community mobilizer and an artist-enabler for over a decade, serving emerging artists and organizations both locally and internationally. Today, her art works attempt to reflect her journey navigating: space, time, and social/technological constructs.
Questions? ​See our new workshops FAQ here and find tips on navigating Zoom-based classes here. You can email education@interaccess.org if you have any other questions about the workshop or require additional support.
Cancellation and Rescheduling Policy: We are unable to accommodate attendee cancellations or refunds less than 1 week prior to a workshop or event. InterAccess reserves the right to cancel or reschedule this workshop if necessary.
Free admission for this workshop is made possible through the support of Goethe Institut and Rosy DX.
The Goethe-Institut is the Federal Republic of Germany's cultural institute, active worldwide. They promote the study of German abroad and encourage international cultural exchange.
ROSY DX is a creative studio for digitality that believes in the good of digital transformation and developing concepts between art and technology. For companies, institutions, ministries - and sometimes even for spätis.
Cover image courtesy of Jeremy Bailey
Receive a discount on workshops!
Did you know you can receive a discounted rate on most workshops? By purchasing a Workshop Discount Pass or an Annual Studio Membership you will receive a discounted rate on workshops, in addition to other great benefits. This is an excellent option if you foresee yourself attending multiple workshops over the course of the year.
Buy Workshop Discount Pass
Buy Annual Studio Membership