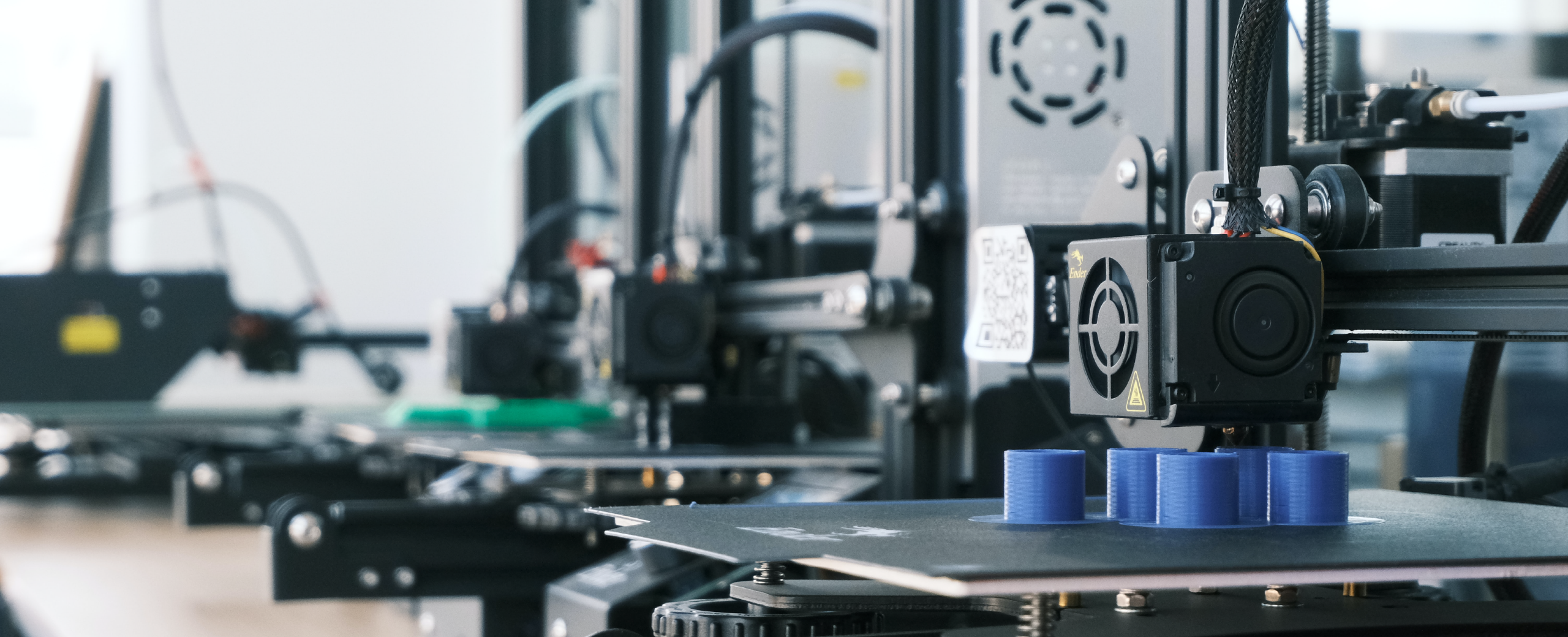 In-Person Workshop - Register Here!
This is a two-part workshop.
Part I FDM Printing: Sat, Jun 2 from 1–4 PM EST
Part II MSLA Printing: Sat, July 2 from 1–4 PM EST
This introductory workshop will acquaint artists with both FDM and MSLA 3D Printing processes and will consider some unconventional creative uses for 3D Printing. By using a mixture of lecture, demonstration, and hands-on learning approaches, participants will become familiar with slicing 3D models for printing, and operating 3D Printers. In the first 3-hour workshop, participants will learn how to prepare files for FDM 3D printing in the slicer software called Prusa Slicer, and will learn to operate FDM 3D printers, specifically the Prusa Printers. In the second session, participants will continue slicing with Prusa Slicer for MSLA 3D printing, and will continue with a safety-focused training on MSLA 3D printing with the SL1 and CW1. Along the way, participants will be introduced and encouraged to explore the marinade conventional and unconventional ways 3D printing could be incorporated into their practice. Participants are encouraged to bring their own computers (a limited number can be provided by Interaccess).
Workshop Setup Requirements
Basic computer skills

Laptop (optional)

Prusa Slicer (optional)
Interested participants without access to this equipment can use equipment provided by InterAccess.
Please make sure to prepare and test out this setup well before the workshop. If you run into any issues with installing or using this software, contact education@interaccess.org for troubleshooting advice.
About the Instructor
Andre Markovic is a Toronto-based CAD specialist, model maker, digital fabricator, and maker. He received an Honours Bachelor of Arts in Art and Art History from the University of Toronto and Sheridan College in 2013. It was there that he was first exposed to 3D printing technology in the form of a first-generation RepRap Mendel. Markovic's ongoing explorations into industrial design and electronics led him to become more dedicated to 3D printing over the past years, during which he built his own 3D printer. As a model maker and CAD specialist he 3D prints every day.
Questions? If you have any questions about the workshop or special requirements, please contact us at education@interaccess.org.
Cancellation and Rescheduling Policy: We are unable to accommodate attendee cancellations or refunds less than 1 week prior to a workshop or event. InterAccess reserves the right to cancel or reschedule this workshop if necessary.
Cover image courtesy of Minku Kang
Receive a discount on workshops!
Did you know you can receive a discounted rate on most workshops? By purchasing a Workshop Discount Pass or an Annual Studio Membership you will receive a discounted rate on workshops, in addition to other great benefits. This is an excellent option if you foresee yourself attending multiple workshops over the course of the year.
Buy Workshop Discount Pass
Buy Annual Studio Membership