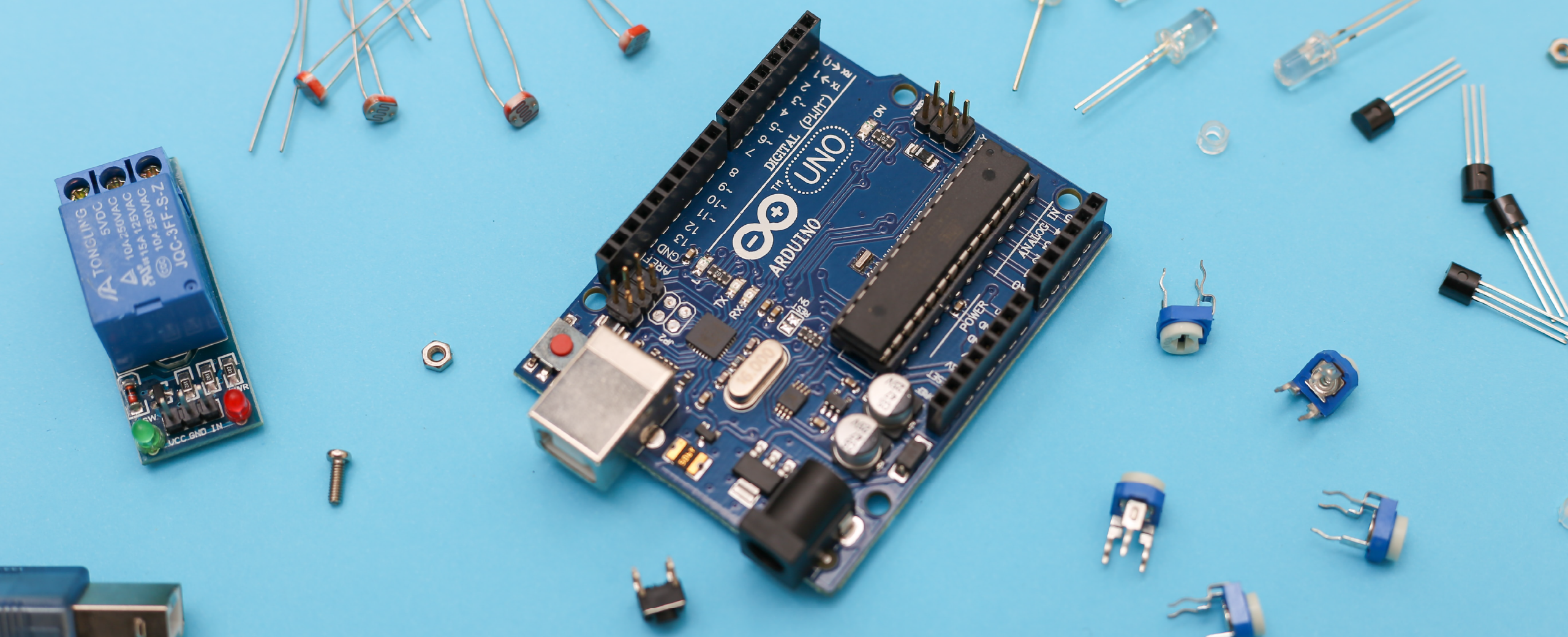 Connecting electronics to (slightly) change the world!
In-Person Workshop - Register Here!
Buttons and buzzers, microphones and motors: in this beginner-friendly workshop we'll connect some common (and some uncommon!) inputs and outputs to sense and affect the real world!
Everything has a computer inside it these days, but we'll start off by exploring the surprisingly interesting, beautiful, and silly behaviors arising from just connecting input to output. We'll wire up the circuit building blocks to make these connections, and then look at how embedded computers like Arduino can fit in to change the behaviours with code.
Connect a [pressure, humidity, moisture, sound, light, motion, magnetism] sensor to a [fan, light, motor, buzzer, heater, pump, vibrator, speaker] and see what happens!
About the Instructor
Phil Schleihauf (they/them) is a queer artist, facilitator, and recovering software developer, thinking about how to challenge cultural narratives that touch their own experience. Their work is not only a means of introspection, but an invitation for others to see, relate to, and question pieces of ourselves that are not easy to share. They primarily use music, code, and electronic hardware to meditate on human perception and connection.
Workshop Setup Requirements
Laptop with USB port

MacOS, Windows, or Linux

Arduino IDE is encouraged but not required
Interested participants without access to this equipment can use equipment provided by InterAccess.
Please make sure to prepare and test out this setup well before the workshop. If you run into any issues with installing or using this software, contact education@interaccess.org for troubleshooting advice.
Questions? If you have any questions about the workshop or special requirements, please contact us at education@interaccess.org.
Cancellation and Rescheduling Policy: We are unable to accommodate attendee cancellations or refunds less than 1 week prior to a workshop or event. InterAccess reserves the right to cancel or reschedule this workshop if necessary.
Cover image courtesy of Sahand Babali on Unsplash
Receive a discount on workshops!
Did you know you can receive a discounted rate on most workshops? By purchasing a Workshop Discount Pass or an Annual Studio Membership you will receive a discounted rate on workshops, in addition to other great benefits. This is an excellent option if you foresee yourself attending multiple workshops over the course of the year.
Buy Workshop Discount Pass
Buy Annual Studio Membership