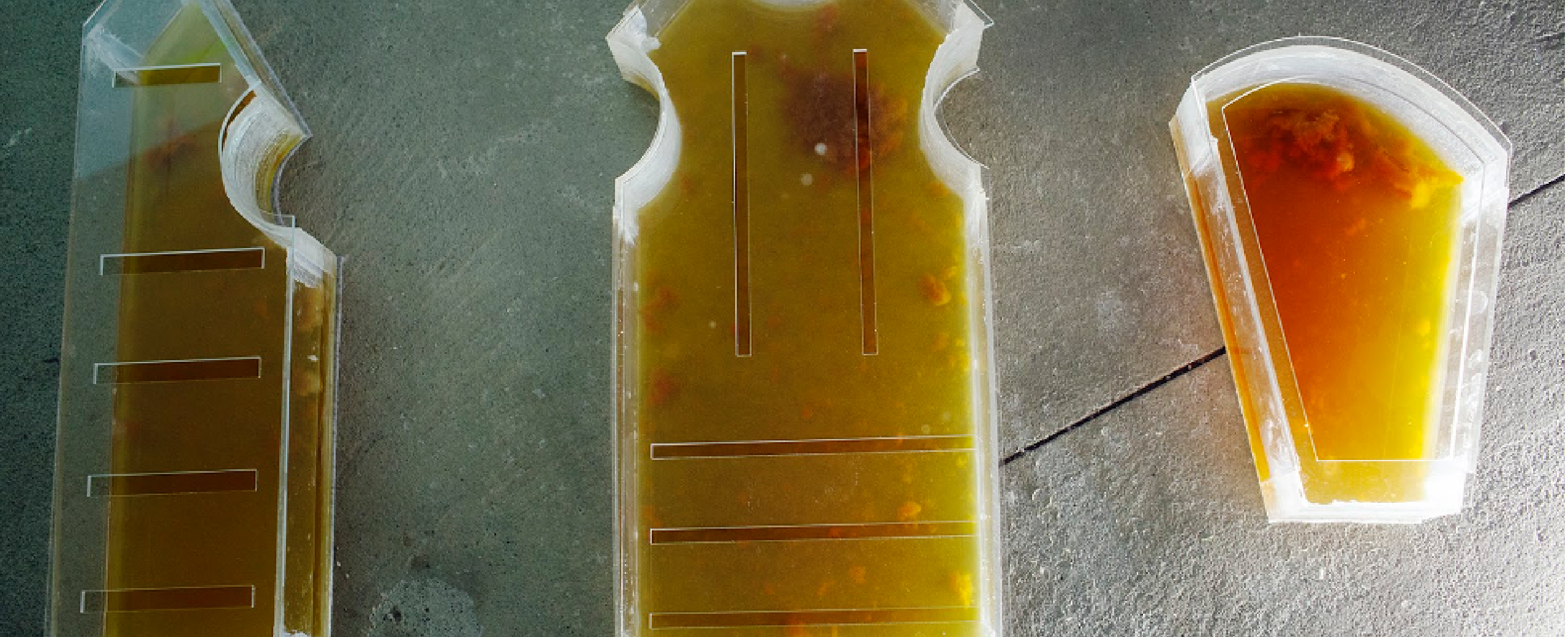 Crafting Critically with Biology
In-Person Workshop - Register Here!
In this workshop, we will be going over the basics of how you can get started with biology, what organisms you can start working with, managing expectations, prototyping, and how to incorporate it into your creative practice.
We'll be following along with some tutorials on where to start, some insight into how to design an organism (with a Benchling), as well as some really great tips on biosafety, chemistry tips, and resources.
All workshop participants will receive a booklet filled with useful materials to plan out their next bio-based project!
About the Instructor
Ananda Gabo is a designer currently based in Toronto, but has been making work around the themes of biofabrication since 2011.
During the day, they work for the Ontario Government… in their spare time, they are an organizer of Culture² (pronounced "Culture Culture"), a platform for creative biology, ancestral knowledge, and community science.


In 2021, Ananda won 2nd place for the Google x Biodesign Challenge, 2020 they were an Ada Lovelace Fellow for the Open Hardware Summit, and in 2019 they were Community Bio Fellow (Community Bio Summit).
In 2022, they won the Future Makers Grant (supported by the City of Toronto) and an Ontario Arts Council grant for their biodesign collective CRTCL Crafting, which aims to explore and recontextualize our relationship with science and how designers can use biology to create innovative manufacturing and prototyping practices.
Ananda also currently is part of Dias:stories (part of the Public Visualization Lab), in researching how SE Asian diasporic narratives can be shared through digital mediums and games.
Workshop Setup Requirements
Enthusiasm to learn about biology and an eagerness to get creative!
Questions? If you have any questions about the workshop or special requirements, please contact us at education@interaccess.org.
Cancellation and Rescheduling Policy: We are unable to accommodate attendee cancellations or refunds less than 1 week prior to a workshop or event. InterAccess reserves the right to cancel or reschedule this workshop if necessary.
Cover image courtesy of Anada Gabo
Receive a discount on workshops!
Did you know you can receive a discounted rate on most workshops? By purchasing a Workshop Discount Pass or an Annual Studio Membership you will receive a discounted rate on workshops, in addition to other great benefits. This is an excellent option if you foresee yourself attending multiple workshops over the course of the year.
Buy Workshop Discount Pass
Buy Annual Studio Membership