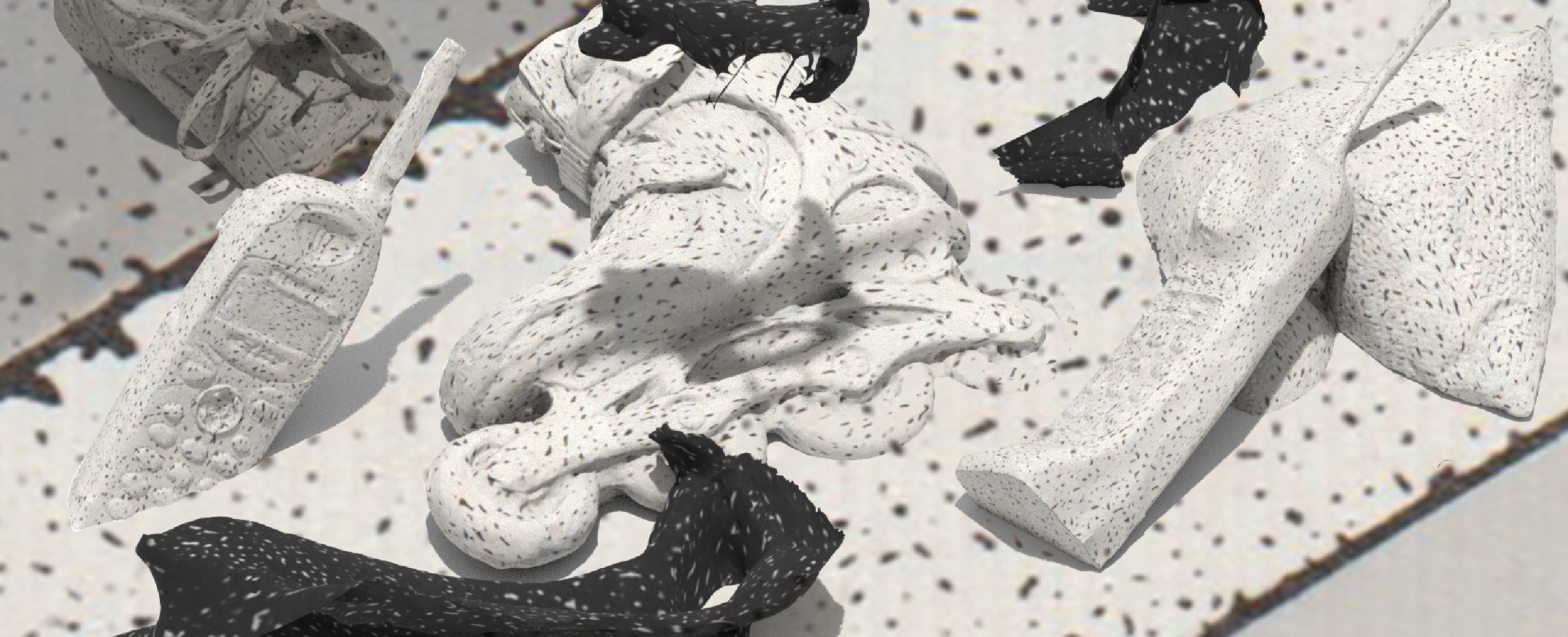 3D Experimental Exploration in Blender
In-person at InterAccess - Register Here!
This two-session workshop, hosted by artist Marcella Moliner, will explore 3D experimental animation using Blender, Deep Motion, Trnio and Starryai.
Participants will be guided through methods, resources and techniques and will explore creating scenes to their abstract desire with lighting, texture, 3D objects, photograms, and animated rigs, rendering it all into a video! At the end of the workshop, you will have a video representing the scope of 3D software such as Blender.
Session 1:
Capturing motion data, rigging objects, downloading assets, modelling assets and building a scene.
Session 2:
Texturing, camera settings, animation and renderings.
Having some foundational knowledge of blender and its interface is preferred. However, we will touch on the basics briefly. So if you need a refresher, no worries! You will need a 3-button mouse and a computer with at least 16GB of ram. It won't matter if you have a MAC or a PC.
About the Instructor
I'm Marcella Moliner, a Toronto-Based bilingual new media artist who hails from the Eastern Townships of Quebec. I thrive on creating experimental animations surrounding narratives that decipher my convoluted emotions. Following foundational training in Graphic Design at Dawson College, my undergraduate degree in Integrated Media: Expanded Animation at OCAD University fostered an interest in interdisciplinary research-creation methodologies, including traditional studio art practice, 3D animation and emerging digital techniques like rapid-prototyping, motion capture and photogrammetry.
Workshop Prerequisites
A Laptop (recommended 16GB of RAM and GPU or M1 chip)
Foundational knowledge of Blender (preferred but not required)
Smartphone (IOS or Android, recent versions preferred)
Interested participants without access to this equipment may email education@interaccess.org to inquire about renting equipment provided by InterAccess. Access to equipment is provided on a first-come-first-serve basis and is not guaranteed.
Please make sure to prepare and test out this setup well before the workshop. If you run into any issues with installing or using this software, contact education@interaccess.org for troubleshooting advice.
Questions? If you have any questions about the workshop or special requirements, please contact us at education@interaccess.org.
Cancellation and Rescheduling Policy: We are unable to accommodate attendee cancellations or refunds less than 1 week prior to a workshop or event. InterAccess reserves the right to cancel or reschedule this workshop if necessary.
Cover image courtesy of Marcella Moliner
Receive a discount on workshops!
Did you know you can receive a discounted rate on most workshops? By purchasing a Workshop Discount Pass or an Annual Studio Membership you will receive a discounted rate on workshops, in addition to other great benefits. This is an excellent option if you foresee yourself attending multiple workshops over the course of the year.
Buy Workshop Discount Pass
Buy Annual Studio Membership