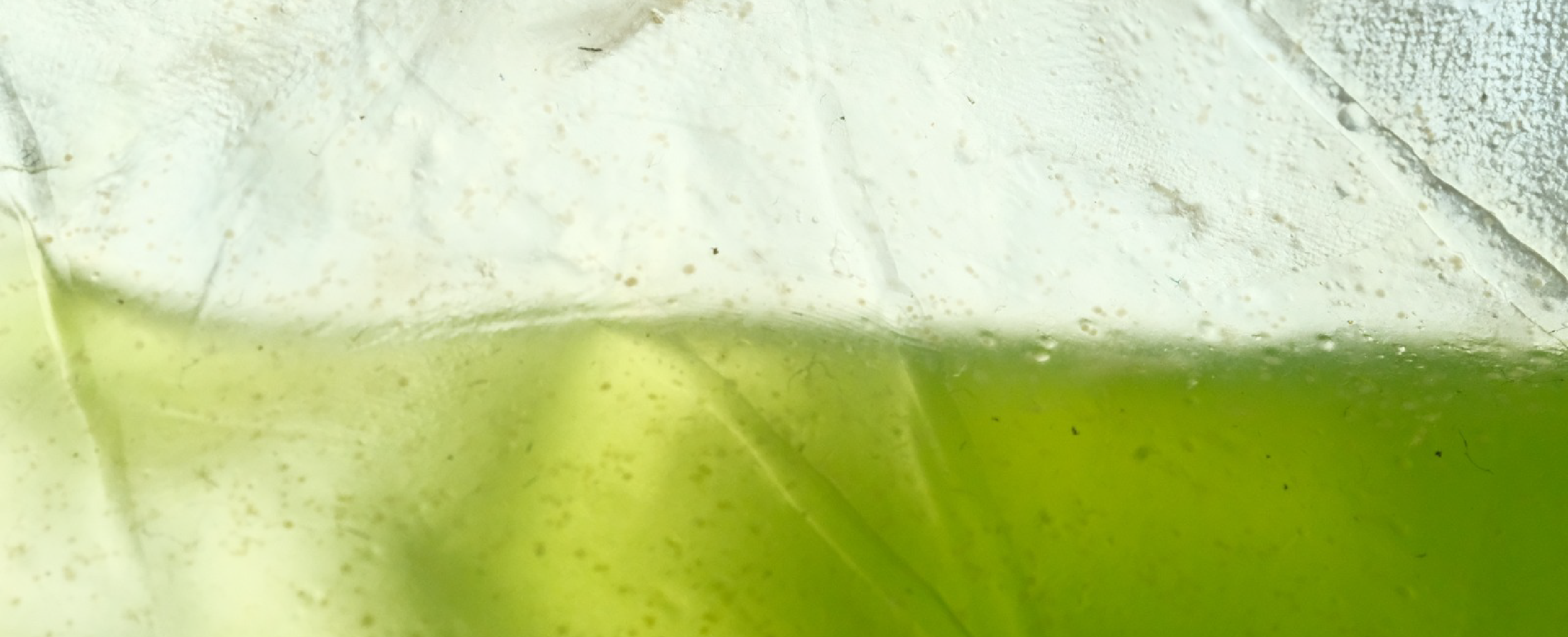 In-person at InterAccess - Register Here!
Come explore different types of algae bioplastics, discuss algal ecology and bioploymer uses, experiment with various recipes and play with fabrication methods.
Learn about alternatives to non-degradable polymers as a medium for material-based design.
This workshop is ideal for those interested in experimenting with DIY biomaterials for any type of practice from art to design to packaging and craft.
About the Instructor
Catherine Euale is a multimedia bio-artist, social and environmental activist, costume designer and storyteller. Her work centers around deepening our human relationships with the more than human worlds (symbiotic planet).In her practice, she challenges the need to use materials and methods that are non-compatible with living systems.
Projects Include:
Workshop Prerequisites
No prerequisites are required! Just come excited to participate and learn.
Questions? If you have any questions about the workshop or special requirements, please contact us at education@interaccess.org.
Cancellation and Rescheduling Policy: We are unable to accommodate attendee cancellations or refunds less than 1 week prior to a workshop or event. InterAccess reserves the right to cancel or reschedule this workshop if necessary.
Cover image courtesy of Catherine Euale
Receive a discount on workshops!
Did you know you can receive a discounted rate on most workshops? By purchasing a Workshop Discount Pass or an Annual Studio Membership you will receive a discounted rate on workshops, in addition to other great benefits. This is an excellent option if you foresee yourself attending multiple workshops over the course of the year.
Buy Workshop Discount Pass
Buy Annual Studio Membership