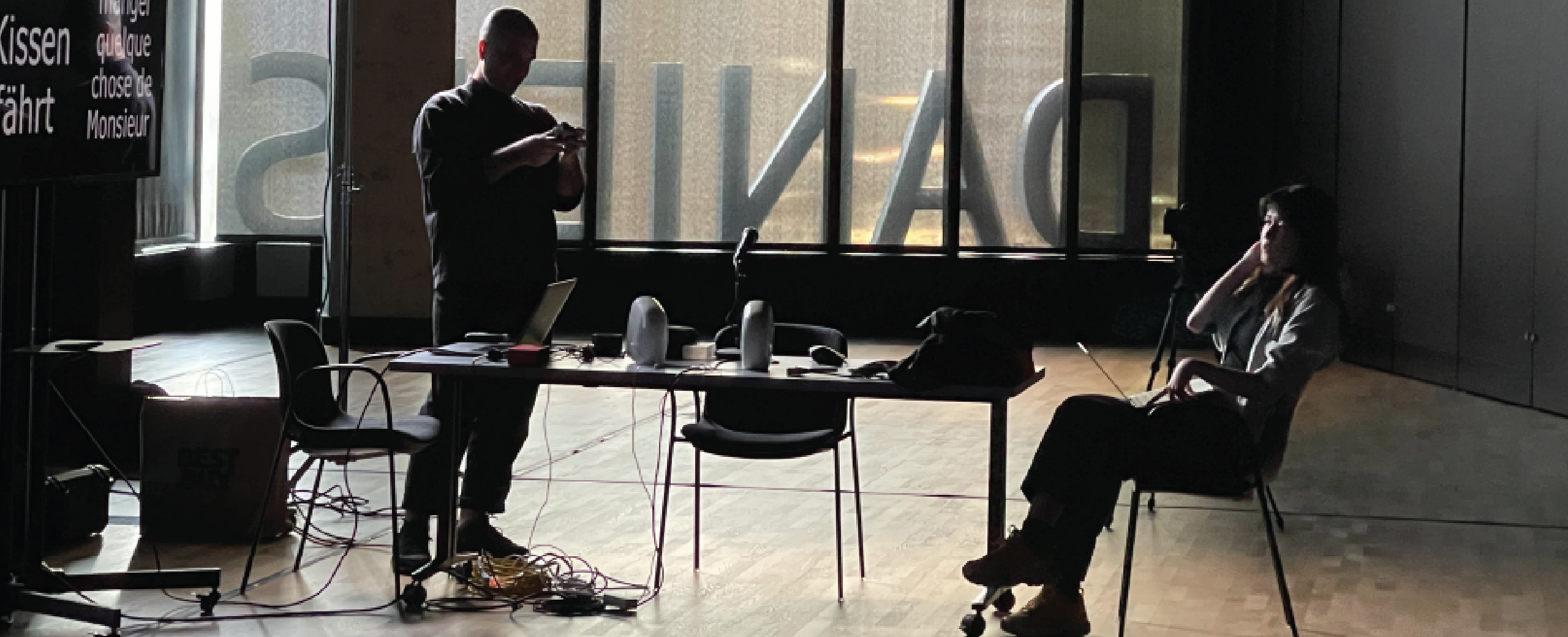 Doing Things with Generative Language
In-person at InterAccess - Register Here!
Advances in generative language models such as ChatGPT, Bard, and LLaMa are coming daily and the world is collectively struggling with the implications of these powerful technologies.
Like many technological advances, their creative and practical applications remain uncertain. The printing press gave rise to the novel. Photography fundamentally altered the culture we produce and consume. How will generative language affect creators? What innovations are emerging as more and more people get their hands on the tools?
One emerging use relates to language models as agents, taking action in the world and directing their own learning. Language models allow for different data stores and systems to talk with each other to get things done. A hand-drawn picture of a website is turned into HTML code which then finds a host online while connecting to various promotional platforms all without the involvement of a human throughout.
In this 2 session workshop participants will see examples of how generative language models are being applied, get some hands-on experience in trying out these approaches, and develop a plan to test their own ideas in the wild.
What happens when different models, data stores, and systems are "chained" together to accomplish more complex tasks
what possibilities emerge from multi-modality (the ability of language models to work across sound, text, video, and more)
How are artists and creators pushing the limits of these tools and how can you cheaply and easily test your own ideas
What are the moral implications of these technologies and how can we ensure that the work we do contributes to the sector we hope to see
About the Facilitator
At Ukai Projects, we research, prototype, and produce culture for what's coming. Our work is a response to the increasing automation and regularization of everyday life. We deliver on projects that diversify the pool of solutions we have to draw upon now and going forward. We do this by putting different values at the centre of the development and deployment of emerging technologies like artificial intelligence, augmented reality, additive manufacturing, and more.
Workshop Prerequisites
A Laptop with Windows or Mac OS (newer versions prefered)
Interested participants without access to this equipment may email education@interaccess.org to inquire about renting equipment provided by InterAccess. Access to equipment is provided on a first-come-first-serve basis and is not guaranteed.
Please make sure to prepare and test out this setup well before the workshop. If you run into any issues with installing or using this software, contact education@interaccess.org for troubleshooting advice.
Questions? If you have any questions about the workshop or special requirements, please contact us at education@interaccess.org.
Cancellation and Rescheduling Policy: We are unable to accommodate attendee cancellations or refunds less than 1 week prior to a workshop or event. InterAccess reserves the right to cancel or reschedule this workshop if necessary.
Cover image courtesy of Ukai Projects
Receive a discount on workshops!
Did you know you can receive a discounted rate on most workshops? By purchasing a Workshop Discount Pass or an Annual Studio Membership you will receive a discounted rate on workshops, in addition to other great benefits. This is an excellent option if you foresee yourself attending multiple workshops over the course of the year.
Buy Workshop Discount Pass
Buy Annual Studio Membership