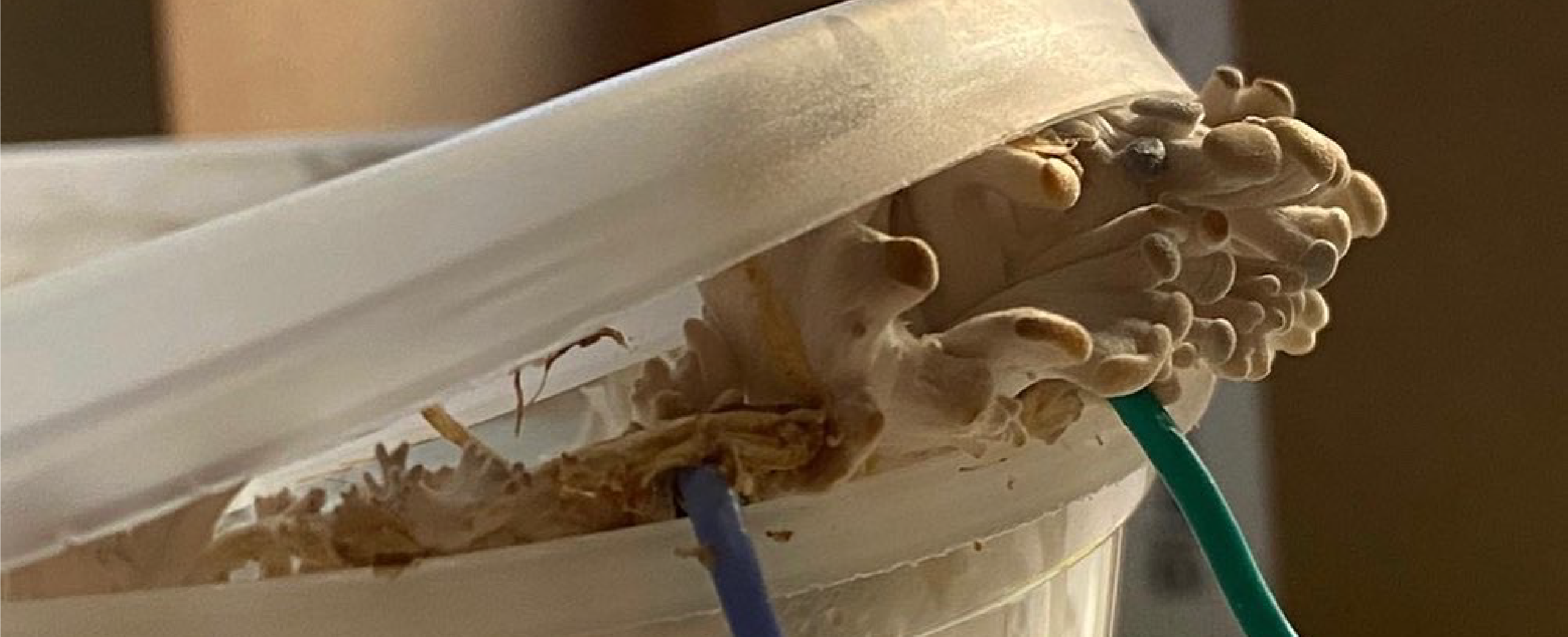 BioData Sonification & Beyond Human Musical Entanglements
In-person at InterAccess - Register Here!
This beginner-exploratory workshop will show participants how to build a Biodata-detecting Arduino Shield working with solderless breadboards.
Participants will experiment with various types of electrodes for recording biodata, along with Apps, DAWS and Eurorack synthesis towards creating music with other-than-human friends. Bringing biodata into TouchDesigner for visualization to accompany your audio will be demonstrated.
Upon completion of the workshop, participants can add biodata-sonification to their sound-creating workflow.
*DAW: Digital Audio Workstation such as, Ableton LIVE
Eurorack Synthesizers: https://en.wikipedia.org/wiki/Eurorack
Session 1:
A step-by-step walkthrough to build the Biodata Arduino Shield. We will Flash the Arduino chips with the Biodata Sketch and discuss MIDI and the different sound-creation tools. We are bringing MIDI data into Ableton LIVE and TouchDesigner towards creating digital art and soundscapes with your house plants.
Session 2:
Working with the Biodata Shields built in the first session, we will experiment by connecting different electrodes to plants, fungi, soil and ourselves to bring the biodata streams into Ableton LIVE and Apps using MIDI. We will discuss expanding the Biodata Shield to work with CV and Gate/Trigger information, dive into Eurorack biodata modules, and discuss how a live set-up might look.
Working with the various apps and our Other-than-human friends, we will create an ambient soundscape together.
MIDI: Musical Instrument, Digital Interface protocol.
CV: Control Voltage
About the Instructor
Interdisciplinary artist Tosca Terán is a first-generation Mexican-American, describing herself as a human holobiont whose work is a confluence of art, ecology, and craft. Featured installations and performances include; The Harwood Museum, SOFA New York, The Toronto Design Exchange, MOCA Toronto, The Ontario Science Centre, Music Works, Vector Festival, Studio Art & Craft Canada, SONICA21, Glasna Music, The Mushroom UK, NAISA (New Adventures In Sound Art), and Ars Electronica.
Her Mycelia VR environment premiered as the opening performance for AMAZE. /Berlin 2021 and went on to become an invited Special Event during the 78th Venice Film Festival. Mycelia was nominated for and won The Spirit of the Festival award at the Raindance Film Festival UK 2021. Tosca has received funding support and residencies from the Goethe-Institut Montreal, The Canada Arts Council, BigCi Environmental Award Australia, Ontario Arts Council, the Toronto Arts Council, and SUNY Buffalo's Coalesce Centre for Biological Art for her immersive, expanded reality, nonhuman bio-sonification projects.
Tosca is an invited tutor for the Venice Biennale Cinema College VR.
Workshop Prerequisites
A Laptop with Windows or Mac OS (newer versions preferred)
Ableton LIVE (90 free trial available)
TouchDesigner
Arduino IDE
iPad or iPhone (optional)
Interested participants without access to this equipment may email education@interaccess.org to inquire about renting equipment provided by InterAccess. Access to equipment is provided on a first-come-first-serve basis and is not guaranteed.
Please make sure to prepare and test out this setup well before the workshop. If you run into any issues with installing or using this software, contact education@interaccess.org for troubleshooting advice.
Questions? If you have any questions about the workshop or special requirements, please contact us at education@interaccess.org.
Cancellation and Rescheduling Policy: We are unable to accommodate attendee cancellations or refunds less than 1 week prior to a workshop or event. InterAccess reserves the right to cancel or reschedule this workshop if necessary.
Cover image courtesy of Tosa Terán
Receive a discount on workshops!
Did you know you can receive a discounted rate on most workshops? By purchasing a Workshop Discount Pass or an Annual Studio Membership you will receive a discounted rate on workshops, in addition to other great benefits. This is an excellent option if you foresee yourself attending multiple workshops over the course of the year.
Buy Workshop Discount Pass
Buy Annual Studio Membership