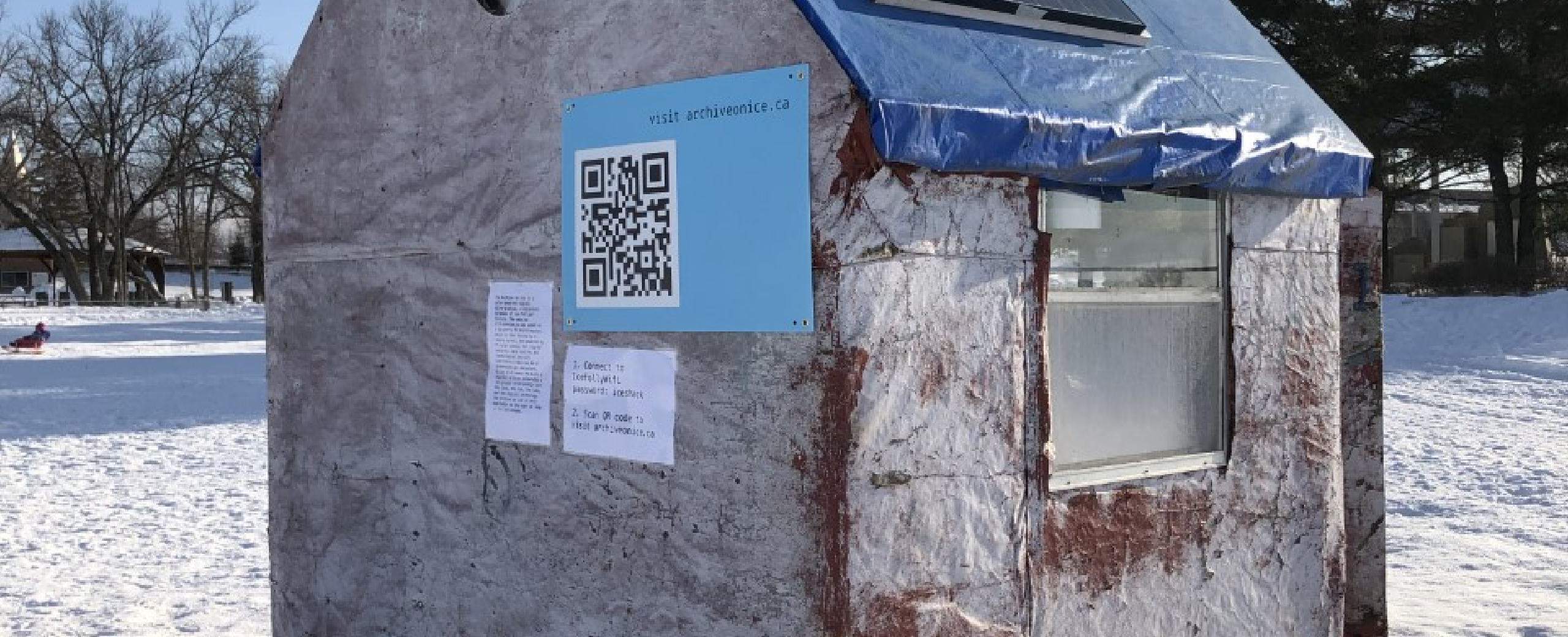 Making a Solar-Server | DIY Web Design & Eco Media Art
In-person at InterAccess - Register Here!
This experimental workshop will guide participants in creating their own DIY Internet technology and solar-powered media, through the creation of a web server hosted on a Raspberry Pi microcomputer. The session will include a 45-minute discussion concerning the prevalence of environmentally conscious digital art and the interconnected bold between technology and the natural world. This will be followed by a step by step guide to make your own web server on a Raspberry pi, and design a static site in HTML. In the second half of the workshop, Imogen Clendinning will give a live demonstration on powering a microcomputer using solar energy.
About the Facilitator
Imogen Clendinning is a media artist, researcher and DIY archivist who resides in London ON. In her practice, Clendinning is working to develop solar-powered web servers to hold digital archives for grassroots collectives and artist-run centres. Clendinning completed her MFA in Visual Arts from the University of Windsor in 2019, and holds an MA in Art History and Curatorial Studies from Western University (London, ON). She has shown across Ontario, in Windsor, North Bay and Temiskaming. Clendinning is currently pursuing a PhD in Art and Visual Culture at Western University (London, ON), with a focus on DIY Internet infrastructure and sustainable practices in digital archiving. Clendinning has worked with artist-run centres and collectives for over eight years. They have collaborated with many art collectives and research groups including IN/TERMINUS, LEFT Contemporary, and most recently the Vibrafusion Lab, and the Centre for Sustainable Curating.
Workshop Prerequisites
A Laptop with Windows or Mac OS and HDMI port
3-button mouse
Raspberry Pi (optional)

Please install raspberry pi software and update packages prior to the workshop
Interested participants without access to this equipment may email education@interaccess.org to inquire about renting equipment provided by InterAccess. Access to equipment is provided on a first-come-first-serve basis and is not guaranteed.
Please make sure to prepare and test out this setup well before the workshop. If you run into any issues with installing or using this software, contact education@interaccess.org for troubleshooting advice.
Questions? If you have any questions about the workshop or special requirements, please contact us at education@interaccess.org.
Cancellation and Rescheduling Policy: We are unable to accommodate attendee cancellations or refunds less than 1 week prior to a workshop or event. InterAccess reserves the right to cancel or reschedule this workshop if necessary.
Cover image courtesy of Imogen Clendinning
Receive a discount on workshops!
Did you know you can receive a discounted rate on most workshops? By purchasing a Workshop Discount Pass or an Annual Studio Membership you will receive a discounted rate on workshops, in addition to other great benefits. This is an excellent option if you foresee yourself attending multiple workshops over the course of the year.
Buy Workshop Discount Pass
Buy Annual Studio Membership