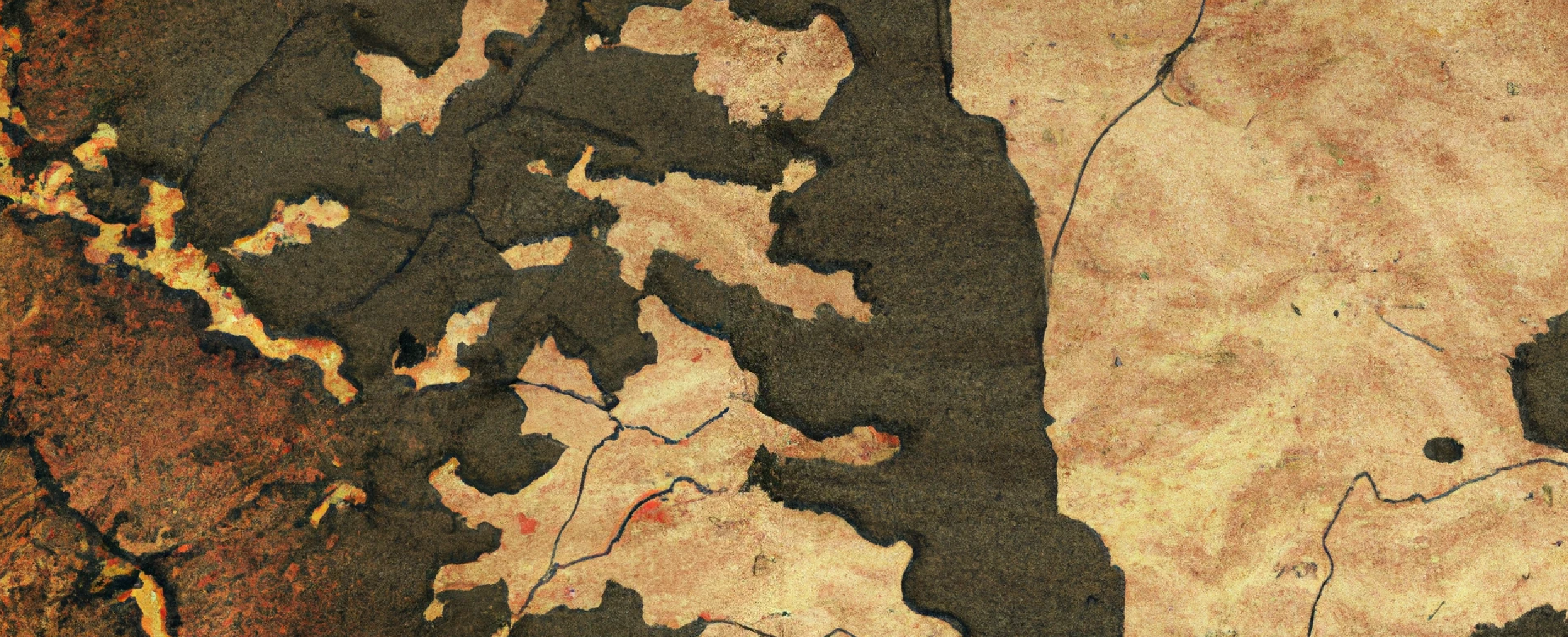 Beyond Flat Maps: Creating 3D Terrains with Rhino and ArcGIS
In-person at InterAccess - Register Here!
In this two-session workshop, you will have the opportunity to create both a digital and physical 3D model using a worldwide coordinate of your choice. Using ArcGIS, Rhino, Grasshopper, and Excel, we will transform cartographic data into a tangible 3D model, turning flat coordinates into a handheld landscape.
Session 1: Mapping and Digital Terrain Creation
In the first session, we start with defining a 10m x 10m area using a coordinate representing a location anywhere in the world. Using ArcGIS, you'll learn how to extract valuable elevation data, create detailed contours and shapefiles, and use Excel to translate this data into a format suitable for integration with Rhino and Grasshopper. With Grasshopper's parametric capabilities, you'll craft a 3D solid mesh that captures the details of your terrain.
Session 2: Wood Fabrication
In the second session, prepare files for CNC routing – a crucial step in producing the physical model.
About the Facilitator
Bria Cole is a media storyteller, junior architect, and educator. Bria's extensive experience in the nonfiction film communities and with cultural institutions in Toronto and New York has shaped her work and interests, intersecting media arts, architectural design, and narrative. She practices neighborhood design and documentary film. She holds a Master of Arts in Media Studies from the New School and a Master of Architecture from the University of Toronto. She is currently completing a feature documentary, "Reconstructing Annie," while researching media infrastructure in border region landscapes. She teaches at Humber College in the Faculty of Media & Creative Arts.
Workshop Prerequisites
Interested participants without access to this equipment may email education@interaccess.org to inquire about renting equipment provided by InterAccess. Access to equipment is provided on a first-come-first-serve basis and is not guaranteed.
Please make sure to prepare and test out this setup well before the workshop. If you run into any issues with installing or using this software, contact education@interaccess.org for troubleshooting advice.
Questions? If you have any questions about the workshop or special requirements, please contact us at education@interaccess.org.
Cancellation and Rescheduling Policy: We are unable to accommodate attendee cancellations or refunds less than 1 week prior to a workshop or event. InterAccess reserves the right to cancel or reschedule this workshop if necessary.
Receive a discount on workshops!
Did you know you can receive a discounted rate on most workshops? By purchasing a Workshop Discount Pass or an Annual Studio Membership you will receive a discounted rate on workshops, in addition to other great benefits. This is an excellent option if you foresee yourself attending multiple workshops over the course of the year.
Buy Workshop Discount Pass
Buy Annual Studio Membership