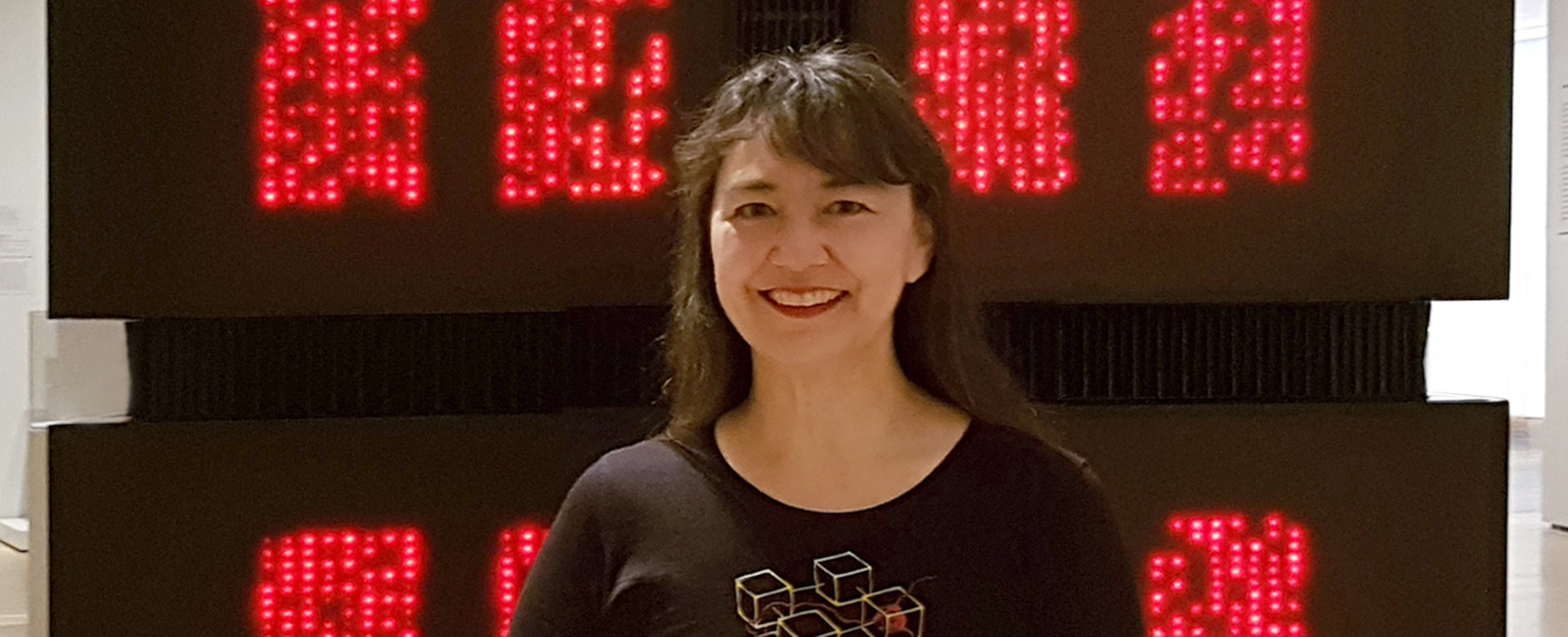 Artist Talk: Tamiko Thiel
Wednesday, September 29 | 3—4PM EST
Online via Zoom
FREE (register here)

Drawing from her background in engineering, renowned digital artist Tamiko Thiel explores how new technologies can express timeless concerns. Thiel interfaces with society, politics, culture, and nature through the lens of augmented reality, which she uses to create visceral yet intangible site-specific experiences. Through large-scale virtual interventions in real space, Thiel's artworks connect viewers' bodies and personal devices to place.
In this talk, Thiel considers the ways augmented reality can be used to evoke the past, visualize the future, and highlight underrepresented communities, histories, and cultures.
ABOUT THE ARTIST
Tamiko Thiel is a visual artist exploring the interplay of place, space, the body and cultural identity. She works in a variety of media ranging from supercomputers to digital prints and videos to interactive 3d virtual reality worlds and augmented and mixed reality artworks and installations.
https://tamikothiel.com/

-------------------------------

This talk is presented alongside our current augmented reality exhibition, Geofenced, curated by Karie Liao and featuring works by Scott Benesiinaabandan, Cat Bluemke & Jonathan Carroll, Adrienne Matheuszik, and Jenn E Norton.