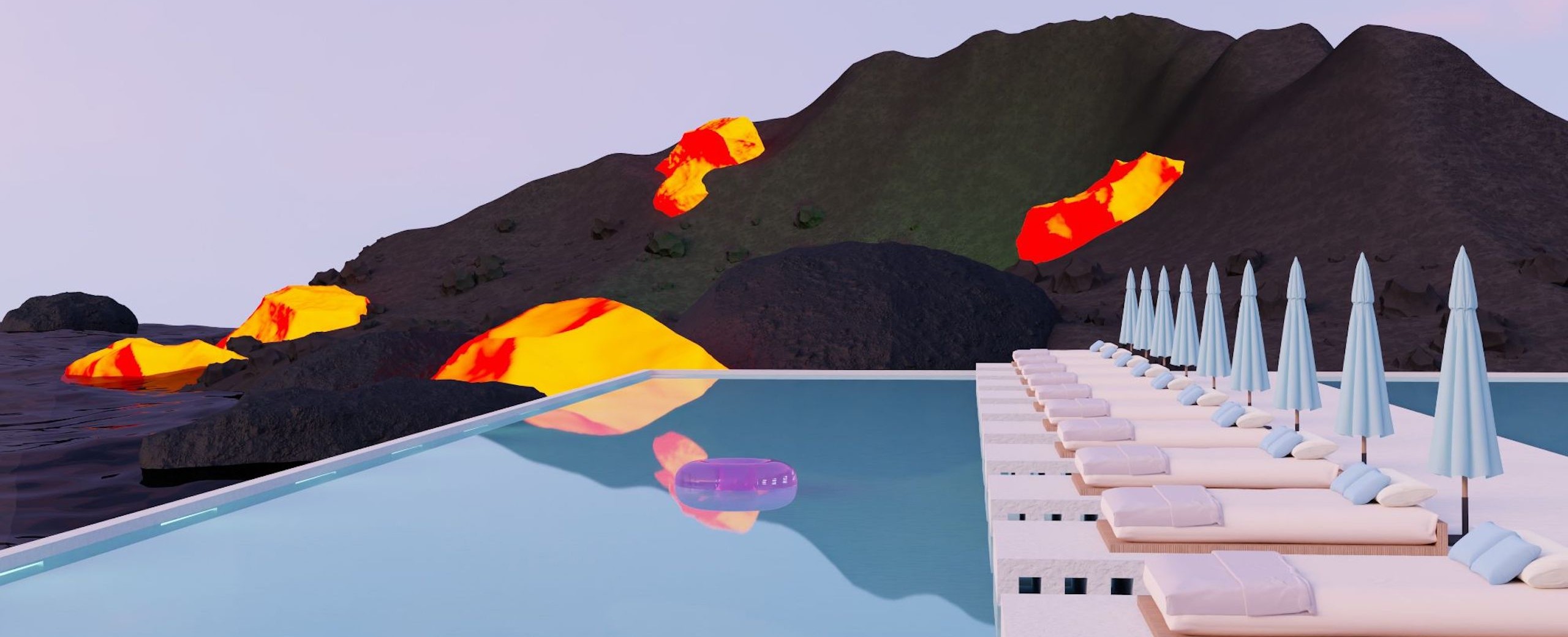 Works by Scott Benesiinaabandan, Cat Bluemke & Jonathan Carroll, Adrienne Matheuszik, and Jenn E Norton
Curated by Karie Liao

Augmented reality is often shared through a geofence, a virtual geographic boundary comprised of GPS co-ordinates. This invisible fence enables software to trigger a response when a device enters or leaves a real-world area. In this exhibition, the geofence becomes a metaphorical framework through which to consider how AR technologies alter the environment, either by making spaces more accessible or by creating new barriers.
At InterAccess, sculptural works trigger interactive and immersive AR experiences. Beyond the gallery's walls, AR artworks adorn billboards, fences, and railway crossings. Enlivening Toronto's Davenport neighbourhood with site-specific, virtually activated interventions, the artworks in Geofenced connect viewers to the forgotten histories, contemporary politics, and faraway futures of place.


Read Karie Liao's essay about this exhibition here.


LOCATIONS
InterAccess
950 Dupont St. Unit 1, Toronto, ON M6H 1Z2
Front steps & indoors
Dupont/Dovercourt Billboard
950 Dupont St, Toronto, ON M6H 1Z2
Viewable from the parking pad outside InterAccess
Bartlett Parkette
160 Geary Ave, Toronto, ON M6H 2B9
Mounted on skating rink fence
Blood Brothers Brewery
165 Geary Ave, Toronto, ON M6H 2B8
On the west side of the building, just north of the train tracks

EXHIBITION DATES

September 15 - October 9, 2021
Open Tuesdays - Saturdays, 11am-6pm
No appointment required (Please check our visitor guidelines prior to your visit. Our visitor policy remains responsive to the active COVID-19 situation and may change from time to time.)

RELATED EVENTS
Geofenced: Curator Tour with Karie Liao
Wednesday, September 15 | 5–6 PM EST
Online via Instagram Live
FREE (no registration required)
Geofenced: Building and Rebuilding Mixed Realities (panel discussion)
Saturday, September 25 | 12–1:30 PM EST
Online via Zoom
FREE (register here)

Artist Talk: Tamiko Thiel
Wednesday, September 29 | 3–4 PM EST
Online via Zoom
FREE (register here)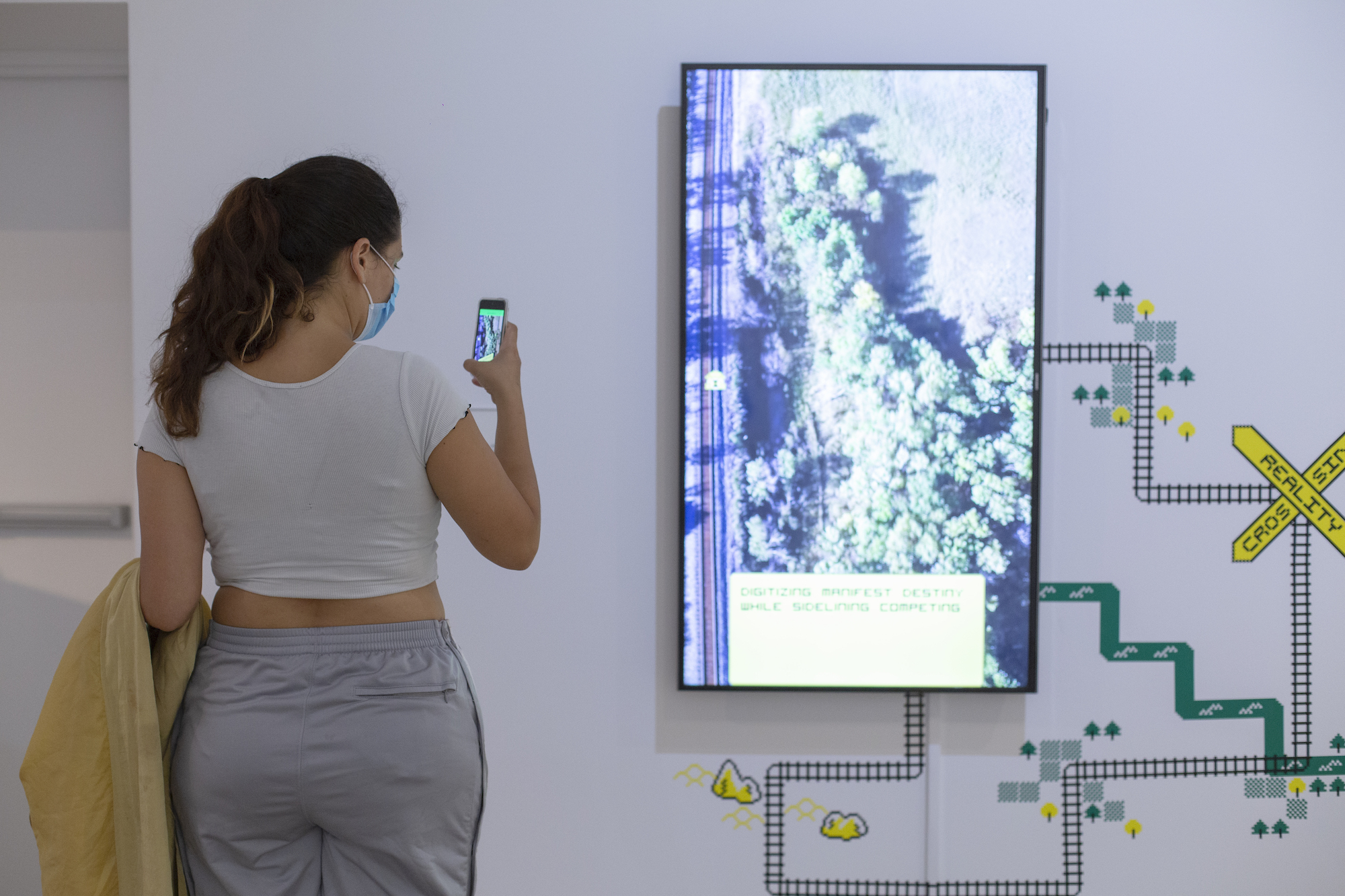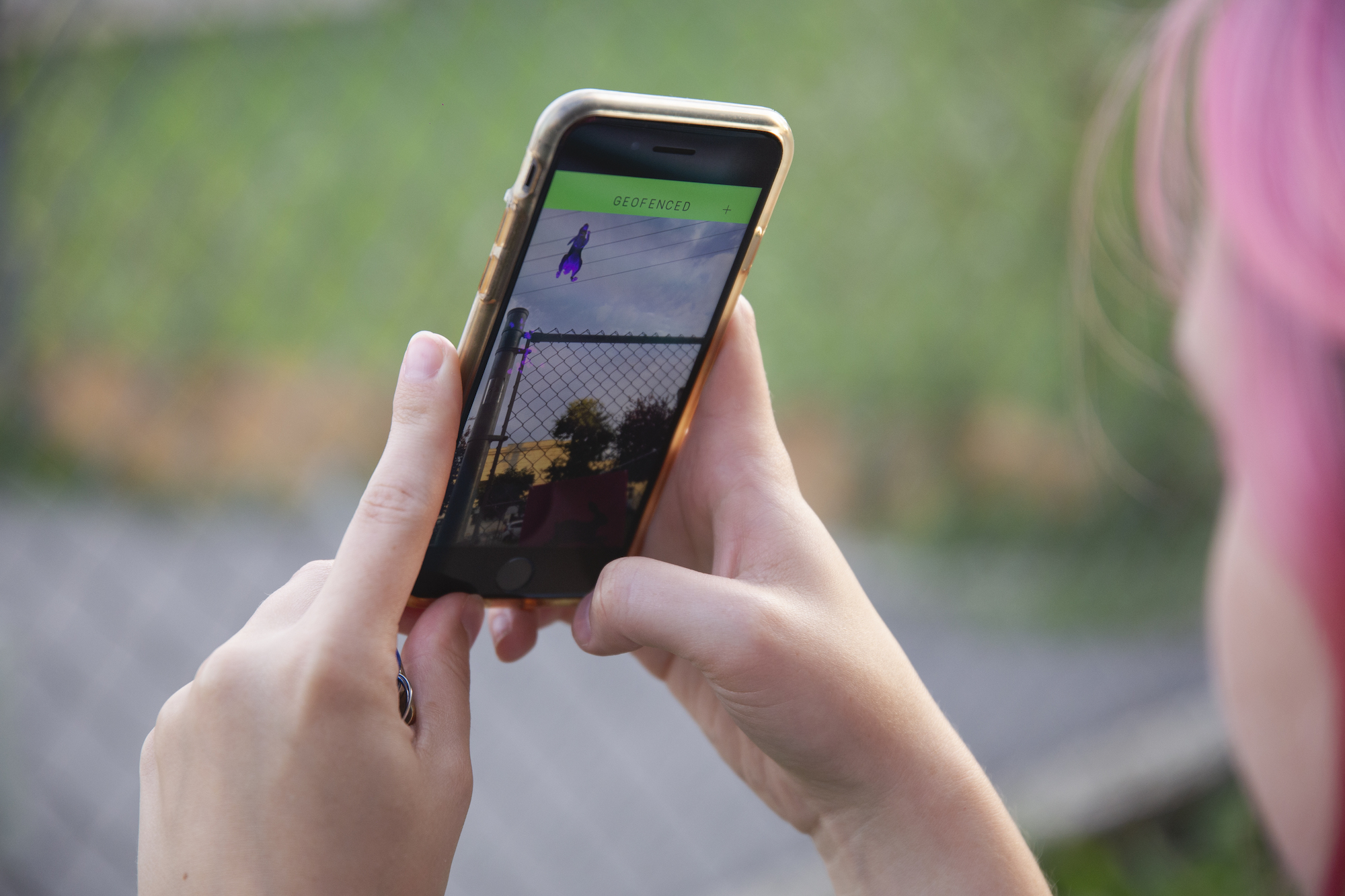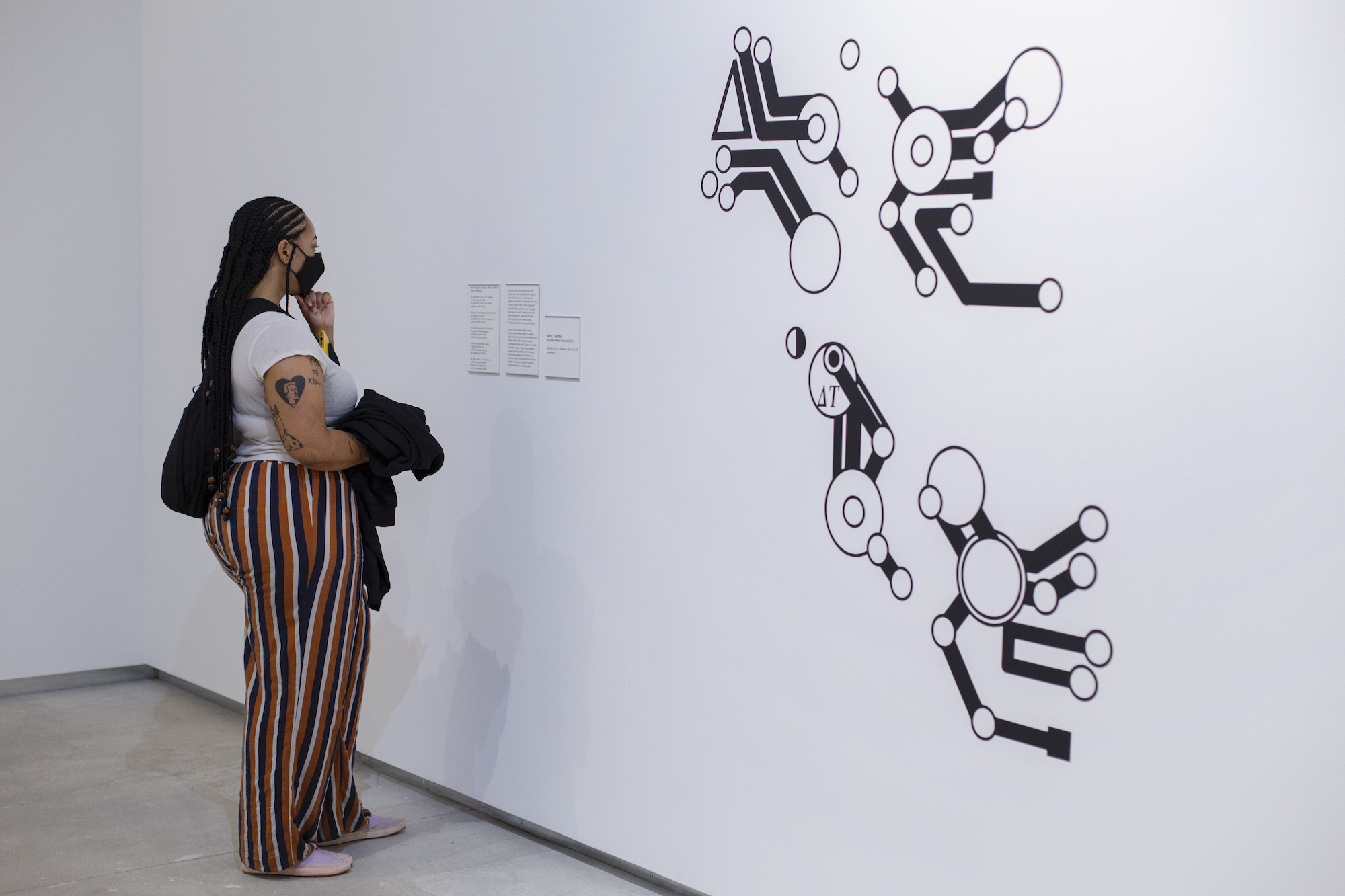 ABOUT THE ARTISTS

Scott Benesiinaabandan is an Anishinaabe (Obishkkokaang) intermedia artist that primarily works in photography, video, audio and printmaking. His research interests are the intersections of artificial intelligence and Anishinaabemowin. Currently, he is investigating audio works, light sculptures, and virtual reality. Benesiinaabandan has exhibited across Canada and internationally, notably Harbourfront's Flatter the Land/Bigger the Ruckus, Subconscious City at the Winnipeg Art Gallery, GHOSTDANCE at Ryerson Image Centre, unSacred at Gallery 1C03, mii omaa ayaad/Oshiki Inendemowin in Sydney, Blood Memories in Melbourne, and was commissioned by CONTACT Photography Festival in Toronto. He has also held residencies at Parramatta Artist Studios in Australia, Context Gallery in Derry, Northern Ireland, University Lethbridge/Royal Institute of Technology iAIR residency, and Initiative for Indigenous Futures and AbTec in Montreal. Benesiinaabandan received his MFA in photography from Concordia University.
Adrienne Matheuszik is a mixed Jamaican & settler-Canadian interdisciplinary artist in Toronto. Adrienne has had unsupervised access to the internet since she was nine years old and spent most of her time online making art. Adrienne uses computers to make art — video, physical computing, creative coding & 3D design — which usually results in interactive installations, augmented reality, short film and video. Her work explores ideas of representation & identity online and IRL. She is interested in speculative futures and using sci-fi to examine the possibility of the post-colonial.
Jenn E Norton is an artist using time-based media to create immersive, experiential installations that reframe familiar objects, landscapes, and activities as fantastical, dreamlike occurrences. Using stereoscopic, interactive video, animation, augmented reality, sound, and kinetic sculpture, Norton's installation work explores the blurring boundaries of virtual and physical realms. Often using video as a starting point within her process, Norton's imaginative video compositions of disjunctive imagery are bound together in post-production, using a combination of pre-cinema and contemporary display technologies. Recent national and international exhibitions include Lorna Mills' 'Ways of Something' in DREAMLANDS: IMMERSIVE CINEMA AND ART, 1905–2016 at the Whitney Museum of American Art, in/future, at Ontario Place, and Slipstream, a touring solo exhibition of new work premiering at the Robert McLaughlin Gallery. She is currently a PhD candidate in Visual Arts at York University.
Cat Bluemke & Jonathan Carroll make art about work and play. Taking form as video games, performance, and expanded reality, their projects consider how technology regulates both labour and leisure. They have worked together since 2013, often as the collectives Spek Work Studio and Tough Guy Mountain. Exhibiting across Canada and internationally, they have shown recently with Rhizome and the New Museum's virtual reality platform, MUTEK Montreal, and the 2018 Venice Architecture Biennale with the American Pavilion. Their practice has been featured in Hyperallergic, Canadian Art, 032c, the National Post, and Blackflash and Our Times magazines. They have received funding from Rhizome, the Canada Council for the Arts, the Toronto Arts Council, Arts Nova Scotia, and SK Arts.


ABOUT THE CURATOR

Karie Liao is a contemporary art curator and writer with an interest in public art, digital media and printed matter. She was the Co-founder/Curatorial Projects Coordinator for the Toronto Art Book Fair and has also held past positions including Curator at Cape Breton University Art Gallery, Resident Curator at Artscape Youngplace, Artistic Director of Contemporary Art Forum Kitchener and Area, and Curator-in-Residence at the Textile Museum of Canada. She has written for Vie Des Arts, BlackFlash, and C Magazine. She is a graduate of the York University M.A. Art History and curatorial practice program.

CREDITS
Special thanks to Luke Garwood, Technical Consultant.
We acknowledge the support of the Canada Council for the Arts.