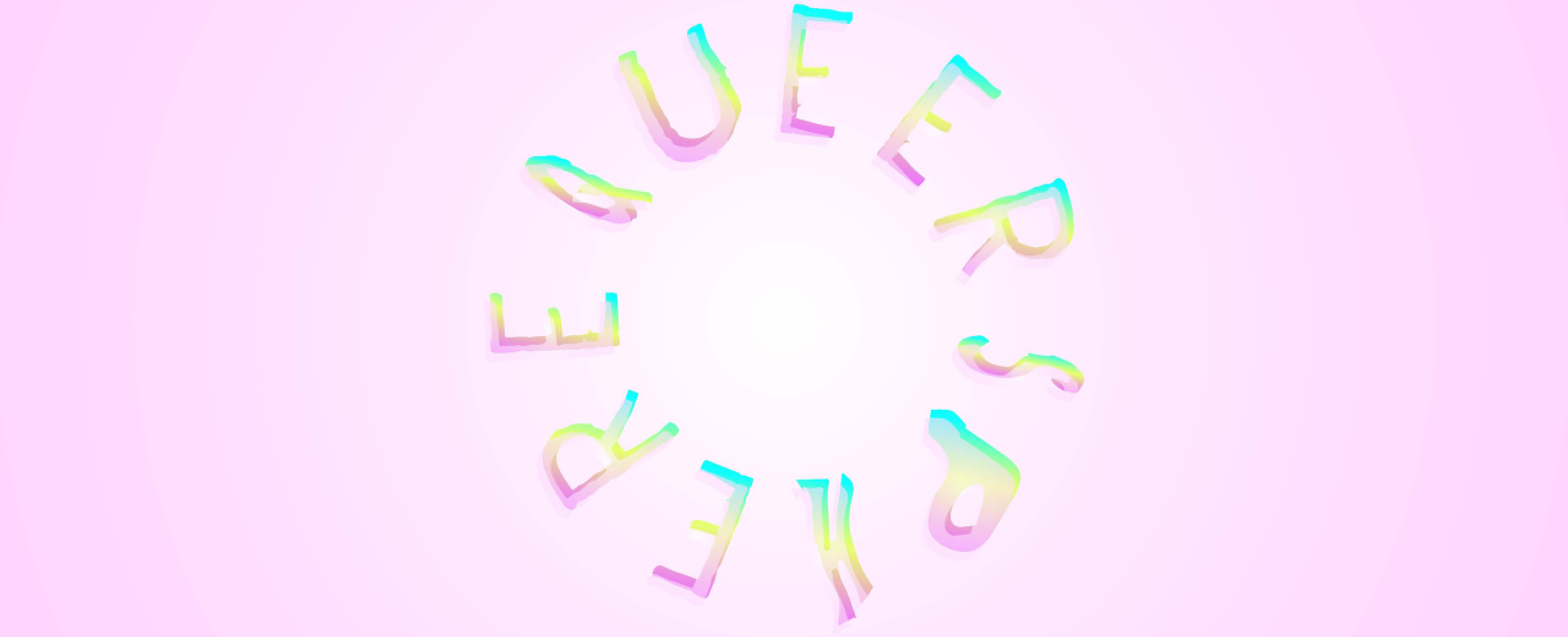 QUEERSPHERE Curator Tour + Discussion
Friday, March 19 | 7–8PM
Online via Zoom (link available upon registration)
FREE

Join co-curators Sean Sandusky and Dana Snow for a tour of the virtual exhibition QUEERSPHERE. The curators will facilitate a group discussion with participants following the tour, using external resources to underscore exhibition themes and highlight emerging discourse surrounding the works.


ABOUT QUEERSPHERE

QUEERSPHERE is a virtual exhibition that makes space for Queer and Trans dreamographies in a time of accelerated closures and isolation. Modelling itself after the social media platforms of the early 2000s, this group exhibition envisions an "if only" site where 2SLGBTQIA+ imaginations, social groups, and world-building are allowed to flourish outside of the pressures of corporatization and flat representation.

Artists Marissa Sean Cruz, Whess Harman, Keiko Hart, Max Lander, and Lucas LaRochelle craft Queer becoming through land, narrative, history, sociality, and eroticism to tease out a site that fosters and nourishes Queer and Trans togetherness.


SUGGESTED READING
• "Digidog, a Robotic Dog Used by the Police, Stirs Privacy Concerns" Maria Cramer, New York Times. March 1, 2021
https://www.nytimes.com/2021/02/27/nyregion/nypd-robot-dog.html
• "The History of Monetization" Kat Blaque. September 6, 2019. YouTube.*
https://youtu.be/Yk7SLuNG5Nk?t=862 (*Although we recommend watching the full video, content discussed from 14:22 onward will be discussed.)
• "The Vanilla Internet: How Instagram is Failing Queer Sex Workers" Erin Taylor, Bitch Magazine. July 30, 2019.
https://www.bitchmedia.org/article/sex-workers-queer-meme-instagram-censorship
• "Why Do Curators Still Equate the 'Queer Experience' with pain?" Annabel Paulson, Document Magazine. October 18, 2019.
https://www.documentjournal.com/2019/10/why-do-curators-still-equate-the-queer-experience-with-pain/


DISCUSSION QUESTIONS
● What does an "if only" space for Queer futures look like? Why do we keep having to reiterate these spaces?
● How do we foster Queer spaces without objectifying Queer pain? Why is this important?
● What are our expectations for a Queer art show and how are they impacted by gatekeeping?
● How does our reading of Marissa Sean Cruz's work, PLAY(ing) IN MY PEN(ding doom) change after an iteration of Boston Dynamics' digidog has been confirmed to have been deployed in a home invasion?


ABOUT THE CURATORS

SEAN SANDUSKY is an artist, curator, and writer from Honolulu, Hawai'i who is now based in Tkaronto, Canada. Being of mixed South Asian and European descent and living in several places, Sean's work relates to a certain disassociation of constant shifting political, cultural, and environmental climates. Current curatorial interests of Sean's include creating space for LGBTQIA2S+ artists to be able to exhibit their work in a fair and ethical manner, especially highlighting the BIPOC members of said community.

DANA SNOW is a freelance curator, writer and critic based in Tkaronto, Canada. Her practice centres around frameworks of radical intimacies; approaching contemporary art through anti-oppressive, queer, phenomenological and feminist lenses. Focusing on healing through affect, Dana believes in the power of seeing our stories reflected in art. Her curatorial work has been shown at Xpace Cultural Centre, OCAD University in conjunction with UNIFOR Chair for Social Justice, DesignTO, Critical Distance Centre for Curators, and Scotiabank CONTACT Photography Festival.