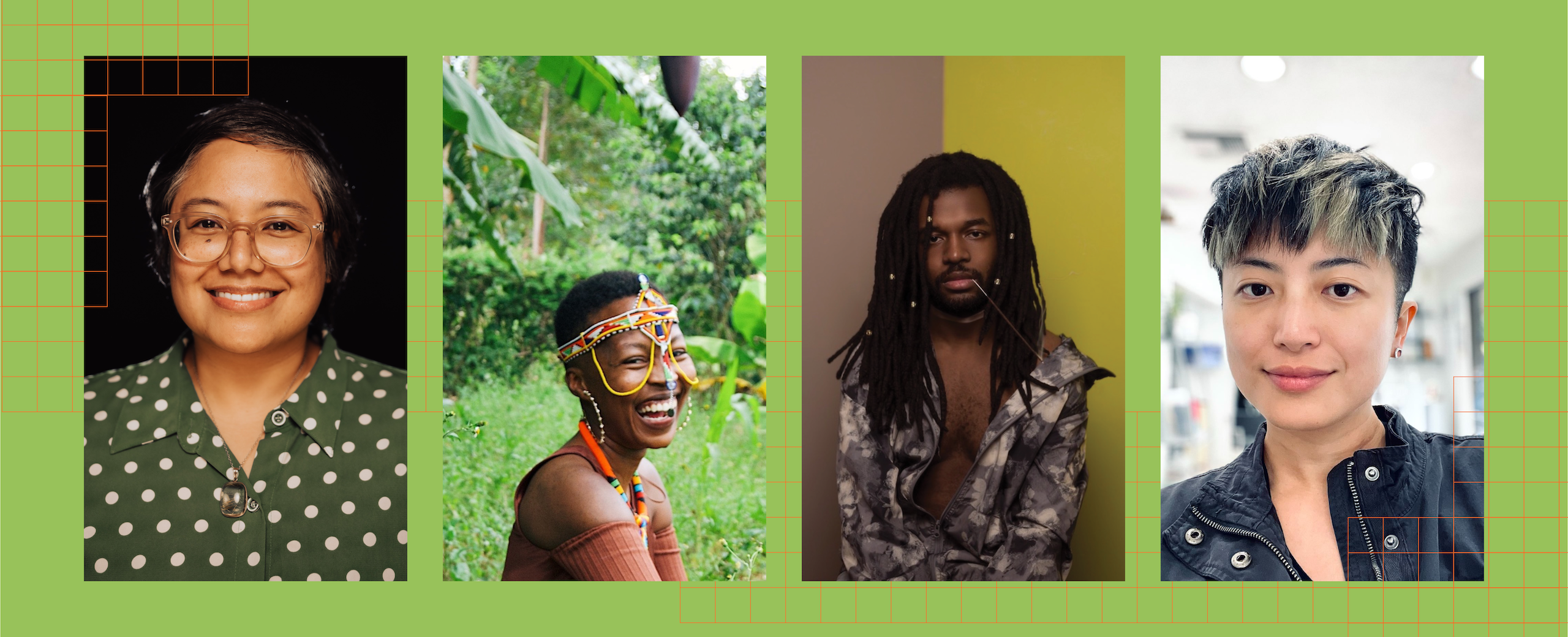 Ctrl+Shift: Data Sovereignty & Community Action
Wednesday, April 6 | 12—1pm (EST)
Online via Zoom
FREE (register here)

How might artists and organizers build a relationship of care with digital data? The practice of care requires the continual acts of listening, inquiring, contemplating, and consent-building. And yet tech monopolies such as Google, Zoom, Instagram, and TikTok often practice questionable data policies and run profit-driven algorithms that work directly against the possibility of genuine care.
This panel, curated and moderated by Xin Xin, invites cultural workers Neema Githere, Ever Bussey, and Dorothy R. Santos to share ways to collect, maintain, and activate data with and for the communities they're embedded in. The panel will be followed by a Q&A session.
The event is co-presented by InterAccess and Ada X as part of Ctrl+Shift and Tech Tech Tech. Ctrl+Shift is a strategy session series that invites influential artists, technologists, scholars, and community leaders to propose solutions to challenges that affect the creative community. Structured as a panel discussion, Ctrl+Shift seeks to facilitate productive conversations and actionable strategies that can elicit change in our shared creative landscape. Tech Tech Tech aims to support artists, arts non-profits, and arts community groups in exploring more ethical, DIY, and feminist alternatives to the tech giants.
The panel will be followed by a second co-presented event, an online workshop "Talking Tech + Tarot" on Saturday April 9 from 12—1:30pm.
Ctrl+Shift sessions are free and welcome to everyone.

ABOUT THE SPEAKERS
Ever Bussey is a social researcher and creative media maker from Detroit. The nature of their practice brings the intricacies of human social relationships into focus through storytelling and analysis. Ever was introduced to digital media making through Allied Media Projects, where they learned to apply a social justice lens to their creative practice. They then expanded on their background in creative media and participatory action research, while partnering with the New School's Digital Equity Lab, where they conducted ethnographic research with a remote community in Appalachia, Tennessee, where residents are working to collectively establish and govern their own Internet infrastructure.
Neema Githere (they/she) is a guerrilla theorist whose work explores love and indigeneity in a time of algorithmic debris. Neema's experimental practice, 'data:healing,' seeks to illuminate the links between technology, nature, and spirituality to investigate how working from this intersection can combat data trauma – a term coined by Olivia Ross. Other projects of Neema's include Afropresentism, a term they coined in 2017 exploring diasporic embodiment in the age of Big Data; and #DivestFromInstagram, a campaign responding to Meta Inc.'s moral bankruptcy.
Dorothy R. Santos (she/they) is a Filipino American storyteller, poet, artist, and scholar whose academic and research interests include feminist media histories, critical medical anthropology, computational media, technology, race, and ethics. She is a Ph.D. candidate in Film and Digital Media at the University of California, Santa Cruz as a Eugene V. Cota-Robles fellow. She received her Master's degree in Visual and Critical Studies at the California College of the Arts and holds Bachelor's degrees in Philosophy and Psychology from the University of San Francisco. Her work has been exhibited at Ars Electronica, Rewire Festival, Fort Mason Center for Arts & Culture, Yerba Buena Center for the Arts, and the GLBT Historical Society.
Xin Xin is an interdisciplinary artist, designer, and organizer currently making socially-engaged software that explores the possibilities of reshaping language and power relations. Through mediating, subverting, and innovating modes of social interaction in the digital space, Xin invites participants to relate to one another and experience togetherness in new and unfamiliar ways.