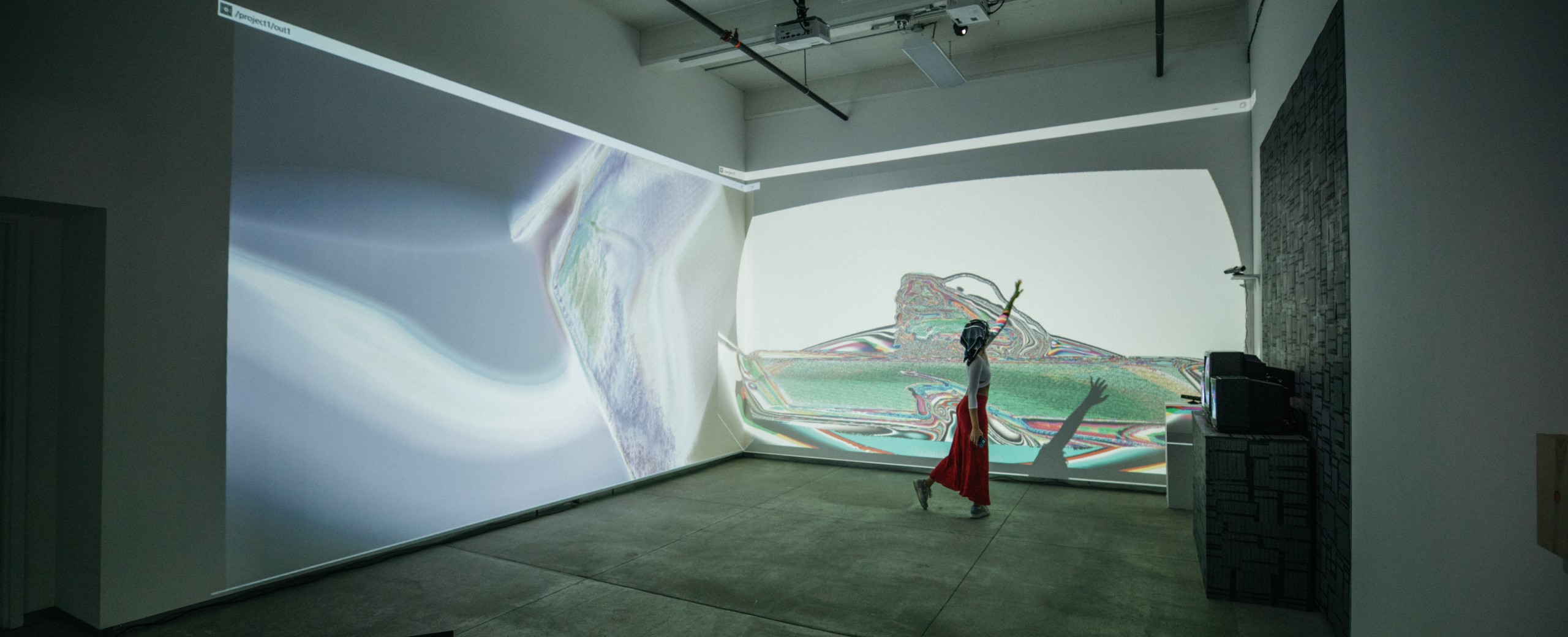 Info Session: Applying to a Call for Submissions for Newcomer Artists
Each year, InterAccess and other artist-run centres source work from our community through public calls for submissions. Open calls are great opportunities for artists to find exhibition opportunities, introduce their work to galleries, or deepen existing relationships with updates to their practice. New media artists and newcomer artists alike have particular details to consider when putting together a submission. What should you consider before applying, and what makes a strong application?
Join InterAccess's Programming Manager, Evangeline Y Brooks, and Neighbourhood Arts Network's Mentorship & Programming Coordinator, Zyrelle Endozo, for a discussion session that breaks down the call for submissions process specifically for newcomer artists, using InterAccess's current open calls, followed by a group Q&A.
Hybrid session, presented synchronously online via Zoom (link provided upon registration) and in person at InterAccess (950 Dupont St., Unit 1 Toronto ON M6H 1Z2)
Founded in 1983 as Toronto Community-Videotex, InterAccess is a gallery, educational facility, production studio, festival, and registered charity dedicated to new media and emerging practices in art and technology. InterAccess's mission is to expand the cultural significance of art and technology by fostering and supporting the full cycle of art and artistic practice through education, production, and exhibition.
The Neighbourhood Arts Network is a strategic initiative of Toronto Arts Foundation. The Network encourages the exchange of ideas, resources and expertise between artists who work in, with and for Toronto's diverse communities. Neighbourhood Arts Network offers both live and online platforms through which artists can develop new relationships, learn from one another and share resources; while fostering excellence in community informed arts practices by offering pathways into the creative arts industries through mentorship, training, and awards that provide access and opportunity through the lens of equity, decolonization, diversity, and inclusion.

ACCESSIBILITY INFORMATION
An ASL interpreter will be present for the length of the event.
We regret that at this time InterAccess does not have barrier-free access; we are currently working to improve the accessibility of all facilities. There are five steps up to our main entrance, with automatic doors. Once inside all facilities are on the same level, and there is an accessible single-user washroom inside the unit.
For indoor events, InterAccess strongly encourages all attendees to wear masks/face-coverings to reduce the risk of COVID-19 transmission and to ensure the continued health and safety of staff, facilitators, and fellow attendees.
We ask that staff and participants screen themselves for COVID-19 symptoms before visiting our space.
Feel free to reach out to art@interaccess.org with any questions or requests for this event.
Image of Vector Festival 2022 flagship exhibition courtsey of Vuk Dragojevic