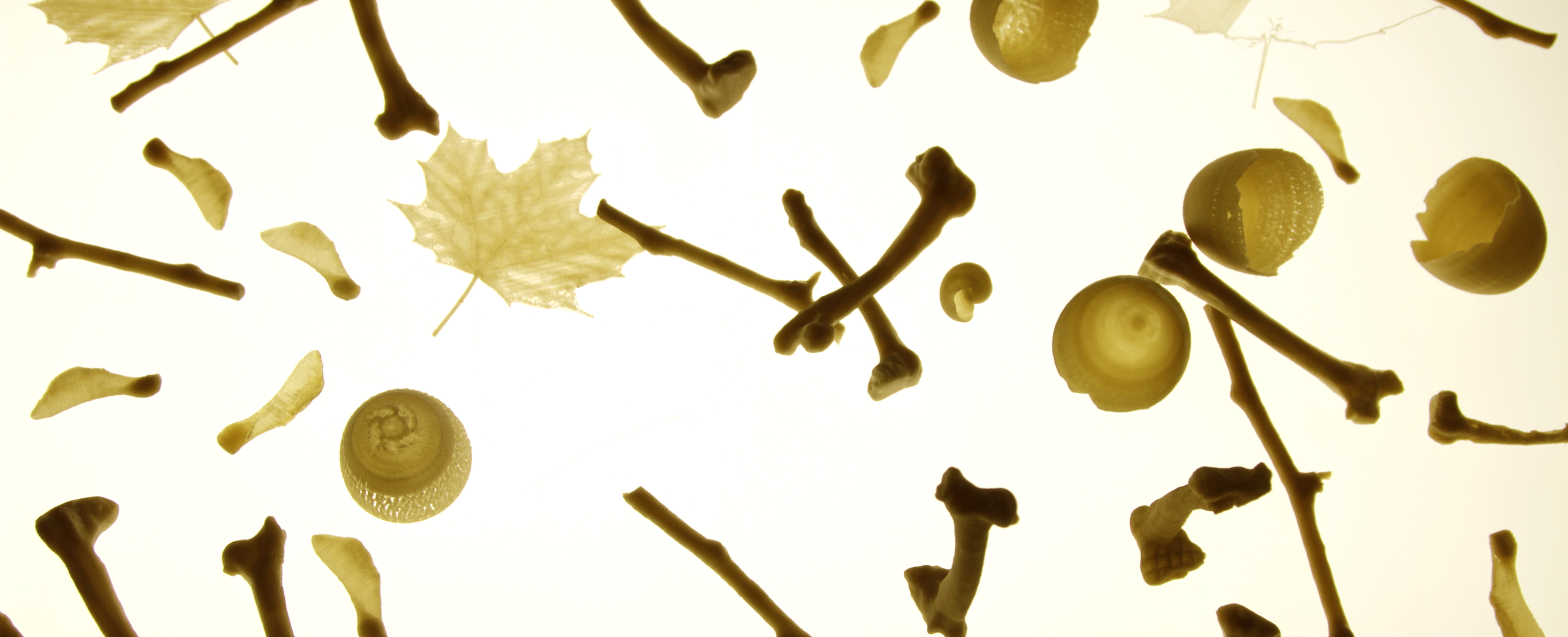 Ananda Gabo & Anastasiya Yatsuk, Keeley Haftner, Robert Hengeveld, Shawn Johnston, Emily Shanahan, and Sultana Zana
Curated by Megan MacLaurin

Most plant, animal, fungal, and bacterial species possess knowledge that allow them to live together—interdependently and renewably—on this earth. Human industrialism disrupts this symbiosis, imposing upon the timeworn cycles that have allowed nonhuman life to thrive. Faced with the worsening effects of climate change, governments and industries of all kinds are seeking to learn from, and work in harmony with, other species to ensure the survival of our own. Decentering human intelligence, leaders now look to prairies, coral reefs, and old growth forests as experts in efficiency and sustainability. This interest in nonhuman knowledge has inspired the growing field of biomimicry, in which engineers, architects, and technologists emulate the structures and systems of nature's design.

Life as we know it is a group exhibition exploring the emergence of biomimicry within new media arts. Participating artists Ananda Gabo & Anastasiya Yatsuk, Keeley Haftner, Robert Hengeveld, Shawn Johnston, Emily Shanahan, and Sultana Zana erode the human/nature binary by studying, collaborating with, and emulating nature's forms and processes. Challenging biomimicry's often extractive and instrumentalist perspectives toward the natural world, Life as we know it examines more-than-human knowledge in relation to place, history, and a more sustainable future.


Read Megan MacLaurin's essay about this exhibition here.

Exhibition Dates
October 16 – November 28, 2020
Fridays and Saturdays by private appointment (schedule your visit here!)
Virtual Curator Tour
Friday, October 16, 2020
7 – 8 PM (EST)
Online via Instagram Live (no registration required)
Deep Fake Birdsong – Artist Talk with Kelly Heaton and Johann Diedrick
Thursday, October 29, 2020
7 – 8:30 PM (EST)
Online via Zoom (link available upon registration)
Sustainable Approaches to Making – Panel Discussion
Saturday, November 21, 2020
12 – 1:30 PM (EST)
Online via Zoom (link available upon registration)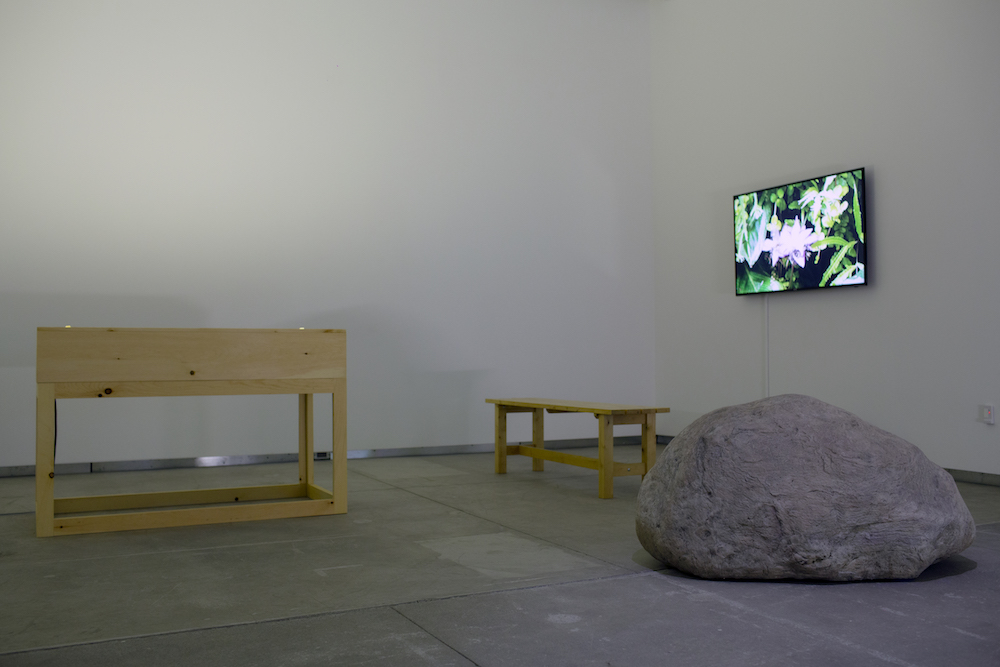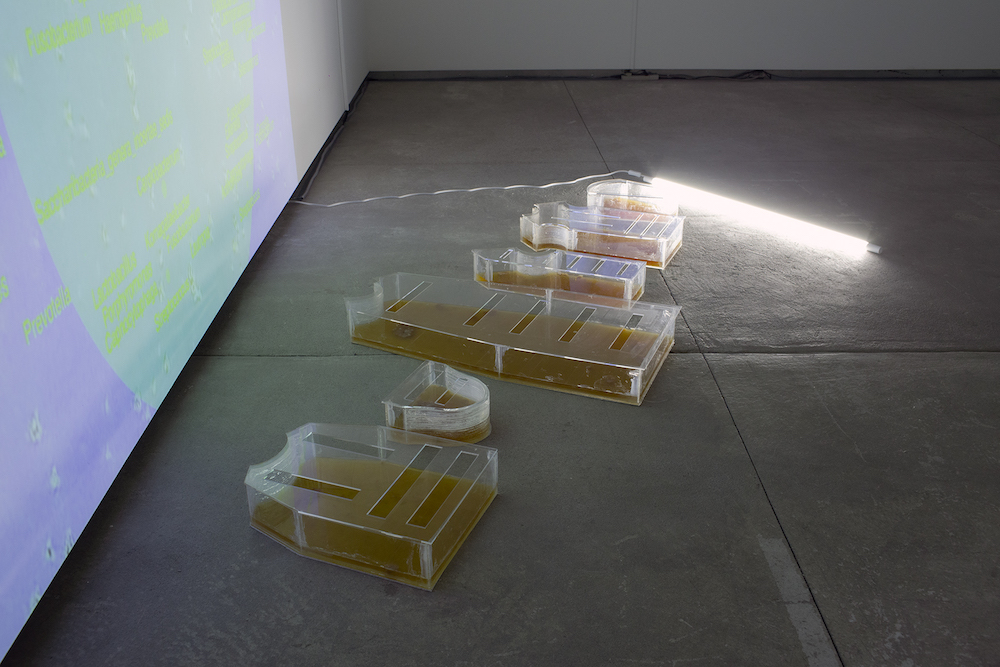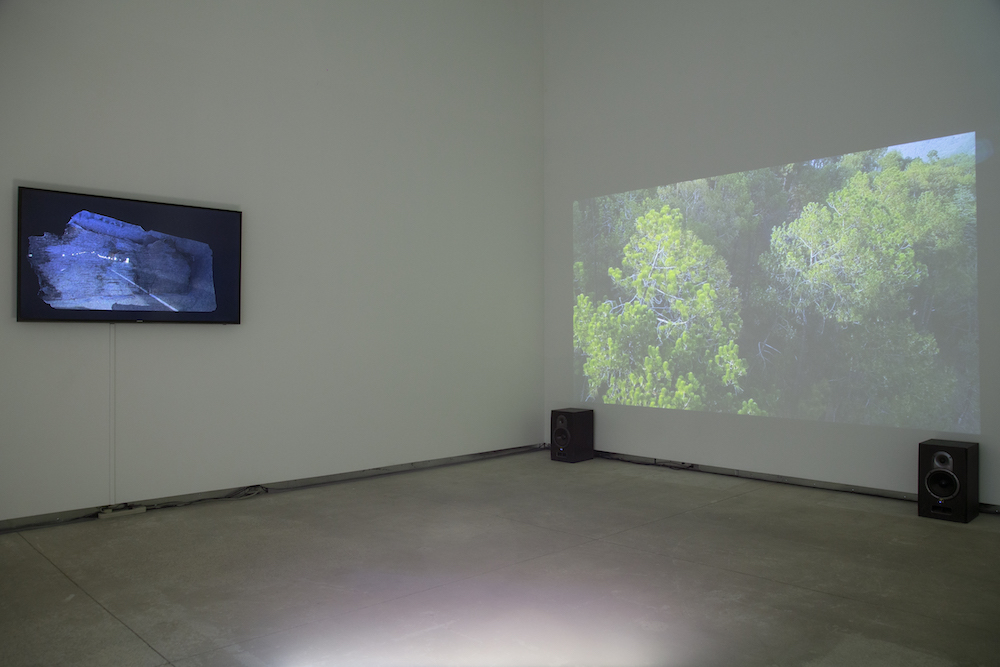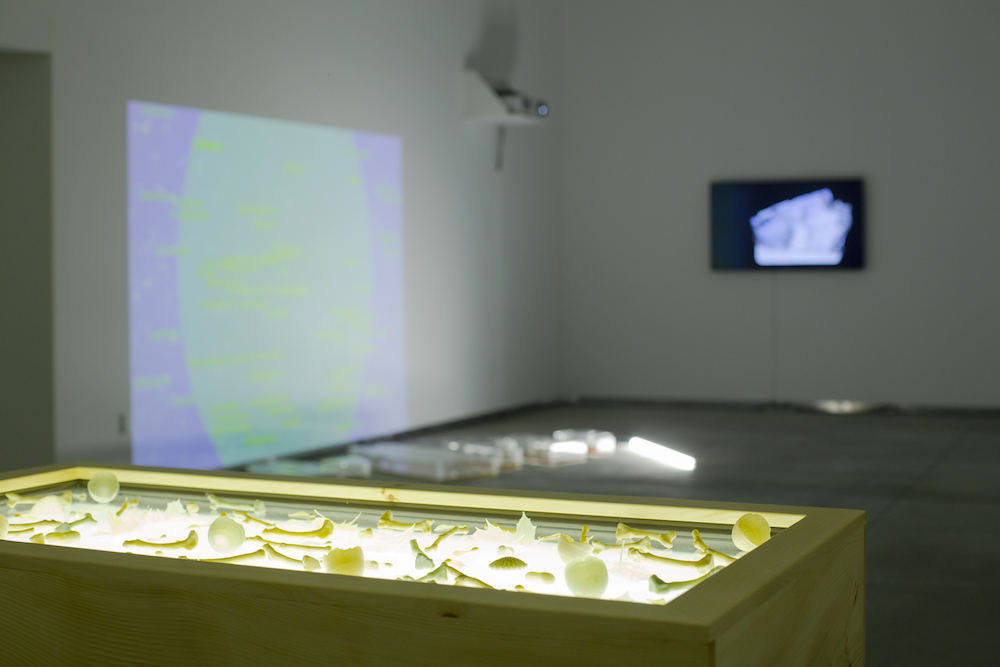 ABOUT THE ARTISTS
ANANDA GABO is an interdisciplinary designer who has been exploring synthetic biology, manufacturing, food design, and community building for ten years. Their current work focuses on their practice called "Critical Crafting" which is a manifestation of producing objects through the nuances of craft by creating prototypes for speculative manufacturing. They are currently partnering with industry practitioners to imagine near-future scenarios of prototyping. Ananda has been a Community Bio Fellow in 2019 at MIT Media Lab, an Ada Lovelace Fellow at Open Science Hardware Summit 2020, and a judge for iGEM (Internationally Genetically Engineered Machine) 2020.
ANASTASIYA YATSUK is a multidisciplinary artist, curator, and fashion designer. Her work explores mapping, questioning of the medium, and social pattern analysis. Born in Russia, Anastasiya studied Journalism at Belgorod State University before transferring to College of Design, Architecture, and Planning at the University of Cincinnati, where she graduated with a Bachelor's Degree in Fine Arts. She has been working as a Creative Director and Fashion Designer for her clothing line, TEXTILEHAUS where she uses different textiles/textile treatments to create a cohesive line for each season. She is currently based in San Francisco and collaborates with the creative community to question branding, consumerism, and sustainable production.
KEELEY HAFTNER is a Saskatchewanian-Canadian artist based in the Netherlands whose artwork deals with garbage as a material and as a philosophical construct. Haftner's work has been exhibited internationally in the US, Canada, and Europe in venues including the MOCA (Toronto), Schering Siftung (Berlin), and the Art Institute of Chicago. She received her BFA in 2011 from Mount Allison University and her MFA in 2016 from the School of the Art Institute of Chicago in Fiber and Material Studies. Haftner is a recipient of the Canada Council for the Arts Research and Creation Grant and a Haagse Kunstenaar with Stroom (Netherlands).
ROBERT HENGEVELD is an installation and media artist whose work explores the boundaries between reality and fiction, and where we find ourselves within that relationship. This has often taken shape through the manipulation of familiar environments or common experiences: a rotating tree, a floating shopping cart, or a street lamp that occasionally breaks out into a flickering Morse code. He is currently living and working in Newfoundland where he teaches at Memorial University. He was artist-in-residence at the School of Environmental Science, University of Guelph and more recently participated in The Arctic Circle expedition along with other international artists and scientists. His work has been exhibited across Canada and internationally and is held in various public and private collections including Hallwalls Contemporary Arts Center (US), Mercer Union (Canada), Art Athina (Greece), Mulherin Pollard Projects (US), Opinion Makers (UK), and Lativan National Museum of Art.
SHAWN JOHNSTON is an Indigenous digital media artist living in Innisfil, Ontario. Shawn has a BFA in Integrated Media and is a Master of Information Candidate with the Faculty of Information at the University of Toronto. His area of focus is Archives and Records Management & Culture and Technology. Shawn's work explores elements of the body, memory, identity and their relationships within the framework of Indigenous culture and technology, as well as recording, preserving, and honouring Indigenous history and tradition, propelling it into the forefront of modern mode and discourse.
EMILY SHANAHAN is a visual artist working primarily with video and collage. Her interdisciplinary practice addresses issues of gendered labour and technology with special attention to the behaviours, gestures, and societal norms that circulate across media. She received an MFA from the California Institute of the Arts and completed the Whitney Museum Independent Study Program. She was awarded a fellowship from the Terra Foundation for American Art in Giverny, France and is the recipient of a Canada Council for the Arts Research and Creation grant. Her first artist book, The Tick vs. the Hum, was published by Golden Spike Press and is held in the Whitney Museum Library collection. Her most recent artist book, Work Life Harmony, was published by Sming Sming Books and is held in the San Francisco Museum of Modern Art Library collection.
SULTANA ZANA is an artist interested in looking at the relationships between phenomena at different scales. Fine grain observations of chaos and predictability, life and emergence. Zana is a new media artist working with sound synthesis, spatial sound composition, film, code, and Blockchain technology. Her non-human collaborators include, but are not limited to, mycelium, mushrooms, trees, and insects. New developments in media technology, network theory, and ecological research shape her work.

ABOUT THE CURATOR
MEGAN MACLAURIN is a curator and arts facilitator born and based in Toronto/Tkaronto, Canada. She holds an M.A. in Art History & Curatorial Practices from York University and a B.A. in Art History and Arts Administration from the University of Ottawa. Her research and curatorial practice explore the intersections between natural and technological ecologies in a changing climate. Megan is currently the Programming Coordinator at InterAccess and Co-Director/Curator at Bunker 2 Contemporary Art Container.
Image: Keeley Haftner, Decomposition, 2015-2020. Image courtesy of the artist.