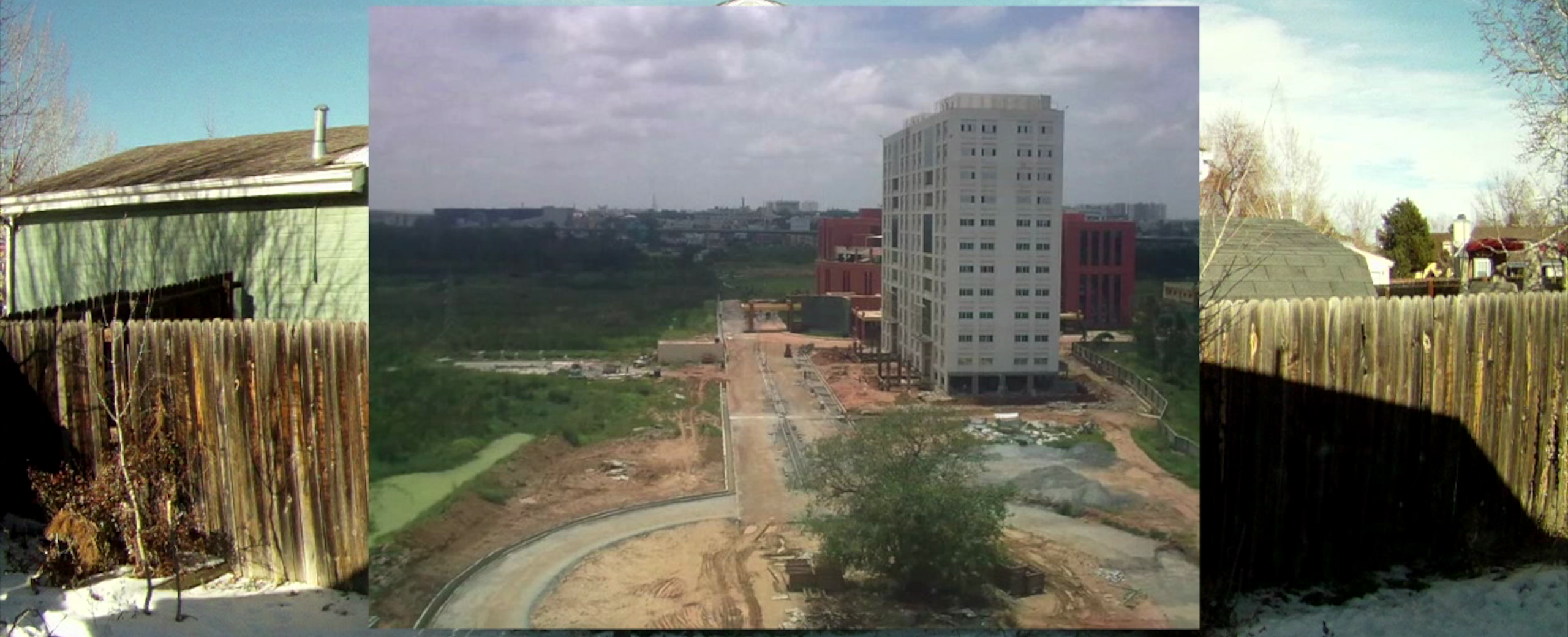 Hiba Ali, Simon Denny, Sophia Oppel, Yuri Pattison, Eva Pel, and Coralie Vogelaar
Curated by Barbara Cueto & Bas Hendrikx

Although aloof from their rural surroundings, distribution centres and server farms are places where the internet becomes visible. Their vast, boxy architecture does not reveal much, if anything, of their interior activity. The underlying distribution chains remain ambiguous: our awareness of their processes, technologies, and working conditions are sparse and fractured. Nevertheless, these infrastructures oversee the supply of food, fashion, and entertainment. Rural areas—once solely connected to nature, the harvest of crops, and the herding of cattle—now share space and resources with vast distribution centres monopolized by companies like Amazon, Ebay, or Alibaba, which bypass long-established commercial networks altered at the dawn of the internet.

Terms & Expectations is an invitation to reconsider the influence of distribution centres as agents within our natural environment. From a politico-ecological perspective, the exhibition delves into their affects and potentialities and stimulates a debate around the limits and repercussions of the infrastructure that supports the digital—a seemingly immaterial network of digital powers with a high carbon footprint. Terms & Expectations reveals the tangible presence of digital distribution chains that punctuate our physical surroundings and are transforming the topographies of human industry and interaction.
Read the essay by Barbara Cueto & Bas Hendrikx here.

This project is made possible through the support of Creative Industries Fund NL.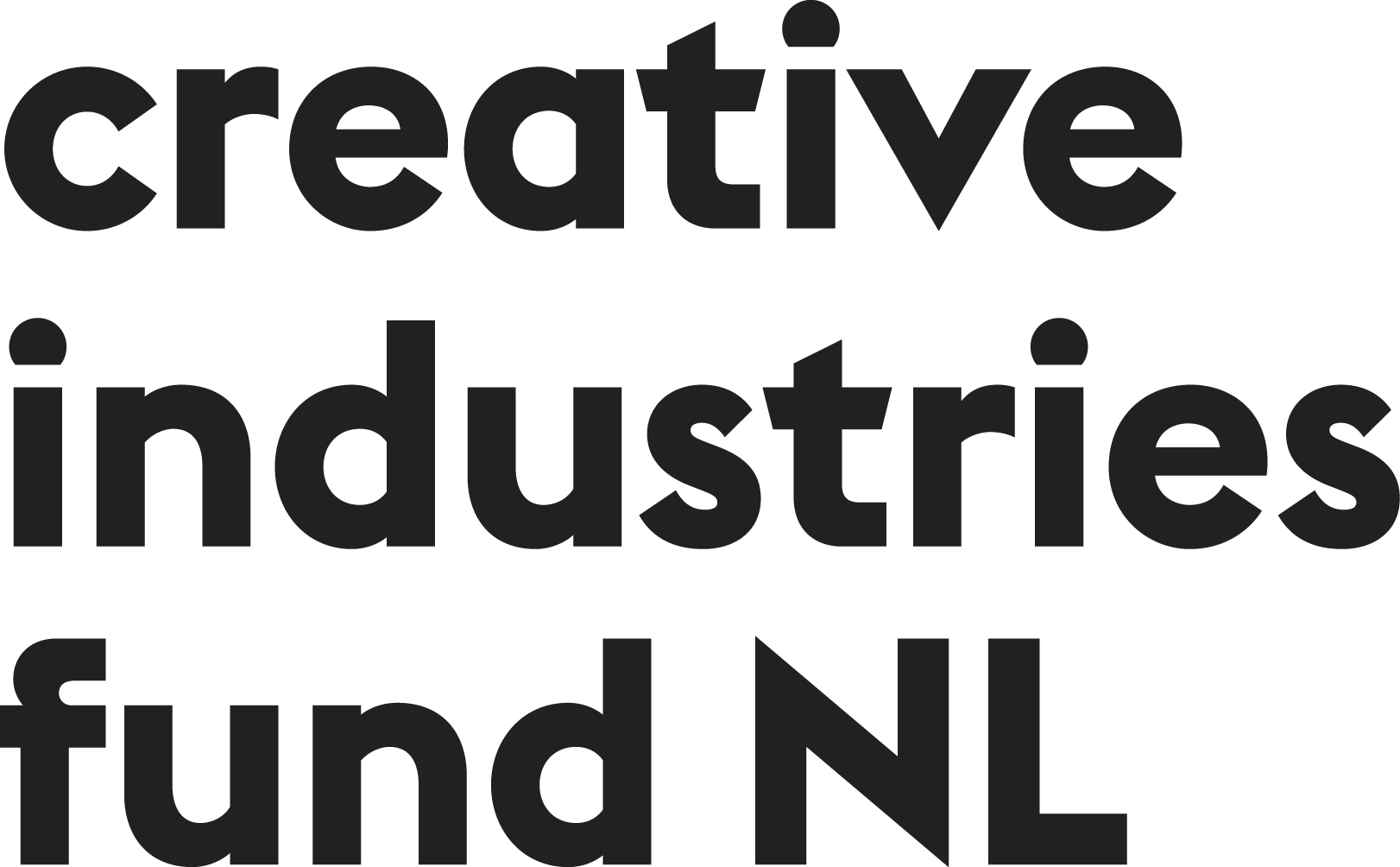 RELATED EVENTS

Opening Reception
Thursday, October 20 | 7—9pm
In-person at InterAccess (950 Dupont St., Unit 1)
FREE (no registration required)

Performance – Coralie Vogelaar, Arranging, Moving, Rotating, Packing
Thursday, October 20 | 9—9:30pm
In-person at City Dance Corps (950 Dupont St.)
FREE (register here)

Curator Talk – Terms & Expectations
Saturday, November 12 | 12—1pm EDT
Online via Zoom
FREE (register here)
ABOUT THE ARTISTS
Hiba Ali is a producer of moving images, sounds, garments, and words. They reside in many time zones: Chicago, Toronto and Eugene. Born in Karachi, Pakistan, they belong to East African, South Asian and Arab diasporas. They are a practitioner and (re)learner of Swahili, Urdu, Arabic, and Spanish languages. They work on two long term art and publication projects: the first being an art-based PhD project that examines womyn of colour's labour, and architecture of surveillance as it exists within the monopoly of Amazon (corp.) and the second being a series of works that addresses music, cloth, and ritual practices that connect East Africa, South Asia, and the Arabian Peninsula in the Swahili-Indian Ocean region.
Simon Denny lives and works in Berlin, Germany. He makes exhibitions that unpack the social and political implications of the technology industry and the rise of social media, startup culture, blockchains and cryptocurrencies, using a variety of media including installation, sculpture, print, video and NFTs. He has also curated blockchain art exhibitions. In 2016 he co-founded the artist mentoring program BPA// Berlin Program for Artists and has served as Professor of Time-Based Media at The Hochschule für bildende Künste Hamburg (HFBK) since 2018.
Sophia Oppel is an interdisciplinary arts practitioner and researcher interested in examining digital interfaces and physical architectures as parallel sites of power. Oppel deploys transparent substrates—glass, mirror and the screen—as a framework to consider the paradoxes of legibility under surveillance capitalism. Oppel received a Masters of Visual Studies from the University of Toronto in 2021, and a BFA from OCAD University in 2018. She has exhibited locally and internationally.
Yuri Pattison's practice connects and materializes the intangible spaces between the virtual and physical through video, sculpture, installation, and online platforms. It explores how new technologies such as the digital economy and online communication have shifted and impacted the systemic frameworks of the built environment, daily life, and our perceptions of time, space, and nature. Solo exhibitions include the engine, Douglas Hyde Gallery, Dublin (2020-21); trusted traveller, Kunsthalle Sankt Gallen (2017); and user, space, Chisenhale Gallery, London (2016). Selected recent and upcoming group exhibitions include Radical Landscapes, Tate Liverpool; Post Capital, Kunsthal Charlottenborg, Copenhagen (2022).
Eva Pel is a visual artist based in Amsterdam. Pel's work has dealt with the role of power and control in contemporary society and has taken many different forms, from sculptural interventions to photographic research and publications. She studied Urban Geography at the University of Amsterdam and at the School of Urban Planning at the University of California, Los Angeles. She finished her degree with the thesis Skateboarders exploring urban public space: Ollies, obstacles, and conflicts. Also she has a master's degree in Artistic Research from the KABK, The Hague.
Coralie Vogelaar is an interdisciplinary artist who combines social science, such as behavioral studies, with the artistic imagination. Vogelaar investigates the relationship between human and machine by applying machine logic to the human body and vice versa. Her work manifests itself in the form of performances and video and multimedia installations, for which she works together with experts from various disciplines including data analysis, choreography, and sound design. She is an alumnus of the Rijksakademie van beelden kunsten in Amsterdam. Her performance Emotion Recognition from an Algorithmic Point of View was featured in The Most Iconic Works of 40 years V2 - Lab for the Unstable Media. In 2021 she was nominated for the Prix de Rome.

ABOUT THE CURATORS
Barbara Cueto is the digital curator at C/O Berlin, an institution dedicated to the exploration of lens-based media. She is also a PhD candidate at the University of Amsterdam, where she is researching blockchain as a tool for radical imagination and its collateral effects in the notion of value. Her projects are at the intersection of contemporary art, new technologies and activism. She is an alumna of de Appel Curatorial Programme in Amsterdam and she holds a MA in Arts Management from the University of Maastricht, and a BA in Journalism from the Complutense University of Madrid.
Bas Hendrikx is Curator of Participation and Engagement at KANAL - Centre Pompidou in Brussels. He is the former curator of P////AKT, in Amsterdam, and he was the artistic director of Art on Paper at BOZAR in Brussels. He curated exhibitions and programmes for institutions such as BOZAR, the ULAY Foundation, Het Nieuwe Instituut, Garage Rotterdam, Skulptur Bredelar, de Appel arts centre, and Stedelijk Museum Amsterdam. Hendrikx is the co-editor of Authenticity?: Observations and Artistic Strategies in the Post-Digital Age (Valiz, 2017). He is currently working on Queer Exhibition Histories, an anthology of texts to be published by Valiz in 2023.


Image: Yuri Pattison, outsourced views (still), 2013-14. Courtesy of the artist.