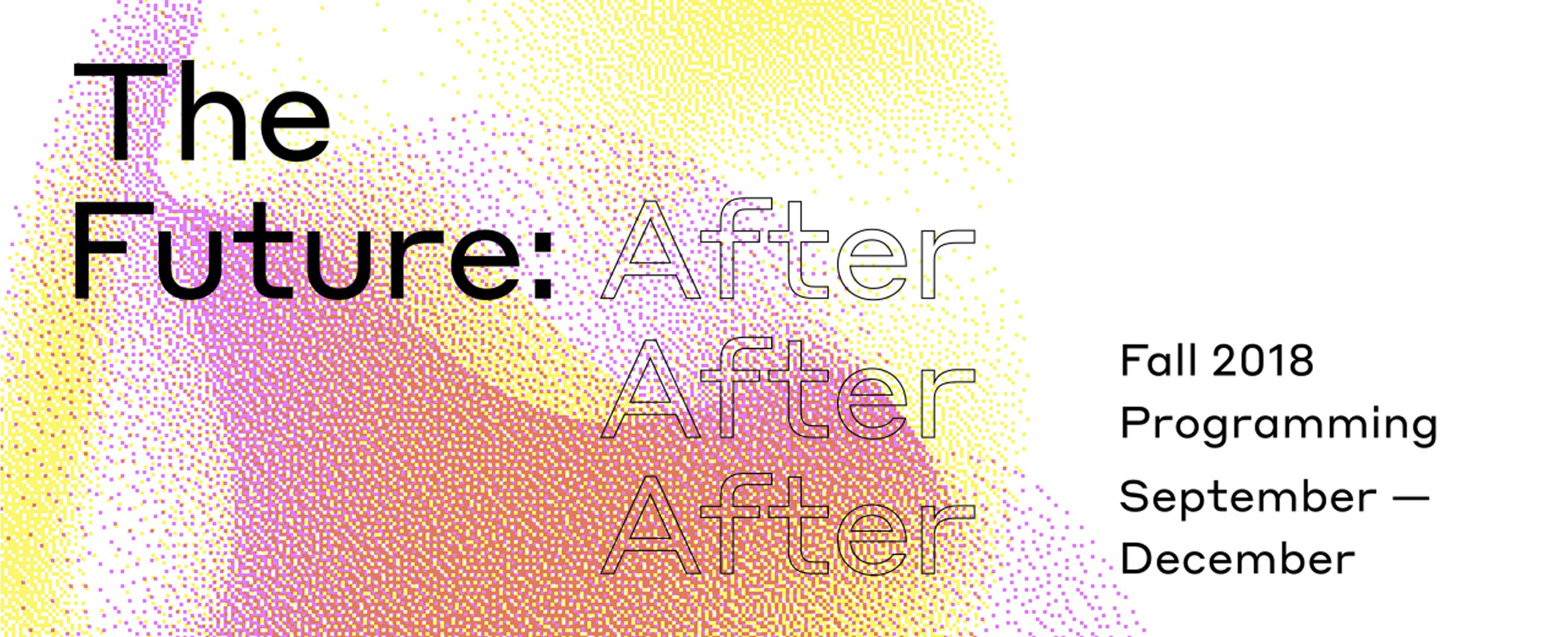 The Future: After - Fall 2018 Programming Launch
Join us this fall for an engaging season of exhibitions, lectures, and artist workshops. From generations of teenage Indigenous artists who began their practice in their bedrooms, to the futility and vitality of the act of archiving, the pair of exhibitions in The Future: After suggest a future that is not shaped by the technologies we use, but rather by the stories they help us tell.
The Future: After is presented in celebration of InterAccess's 35th anniversary and follows the success of the spring season The Future: Before. Visit us at InterAccess's new facility at 950 Dupont St. for a season of programming that gives space to explore and imagine a multitude of possible futures.
EXHIBITION: LONER CULTURE
InterAccess is pleased to present Loner Culture (September 14th – October 27th, 2018), a group exhibition featuring Thirza Cuthand, KITE, and Fallon Simard. In this exhibition Curator Lindsay Nixon asks how can we connect all the bedrooms wherein NDN weirdos are creating work that is never shared? The artists in this exhibition fill a now shared bedroom with angst, love, and their loner creations.
Presented as part of the 2018 imagineNATIVE Film & Media Arts Festival.
EXHIBITION RELATED EVENTS:
Opening Reception
Friday, September 14th, 7pm – 9pm
Curator Tour
Saturday, September 15th, 12pm – 1pm
CTRL+SHIFT: Social Media in Art and Activism
Thursday, September 27th from 7pm – 8:30pm
junglejungle – Performance by KITE
Sunday, October 28th from 3pm – 4pm
EXHIBITION: PRESERVATION AND PERMANENCE
InterAccess is pleased to present Preservation and Permanence (November 7th – December 8th, 2018), the 17th annual IA Current Exhibition, curated by Amanda Low and Tommy Truong. The exhibition seeks to initiate a conversation between the act of digital capturing and the fragility of the digital medium as an archive. This examination of archival practice brings light to the questions; do we archive for the sake of archiving? What are we trying to preserve, and why?
EXHIBITION RELATED EVENTS:
Opening Reception
Wednesday, November 7th, 7pm – 9pm
Curator Tour
Saturday, November 24th, 2pm – 3pm
EDUCATION
Join us this fall for an exciting season of educational workshops, lectures, (free) professional development activities, studio activation events, and the launch of our new studio space!
Workshops
We are thrilled to announce our complete slate of fall workshops, including introduction to electronics, computer drawing, and interactivity, as well as several workshops allowing you to delve into the mysteries of sound production and sonification. Come learn how to solder, how to turn data into sound, how to write interactive stories, and more! Visit our website for full details and registration information.
Studio Launch
The new InterAccess Studio at 950 Dupont St. will open on September 14th, 2018. The Studio is an 800 square foot shared production facility for artists working with emerging and digital practices. Studio membership provides access to electronic and digital fabrication tools, VR and video game development resources, and more. Look out for an announcement of new membership options soon!
Open Studio
Join us to see what people are making or bring along your own project to work on in our studio. Staff and community members are onsite to provide project help or a tour of the facility. Bring works in progress, or just come hang out with other community members! No registration necessary, attendance is always free—we're here every week! Every Wednesday, 7pm-10pm.
NEW WAYS TO GET INVOLVED
In order to reduce financial barriers to access InterAccess's production studio and workshops we are launching a new partnership program to provide artists with free workshop admission. We're also launching a new program to provide studio memberships to artists based on financial need, and will be launching a new membership category for community groups looking for studio time or space to meet. Stay tuned for more information on these programs!