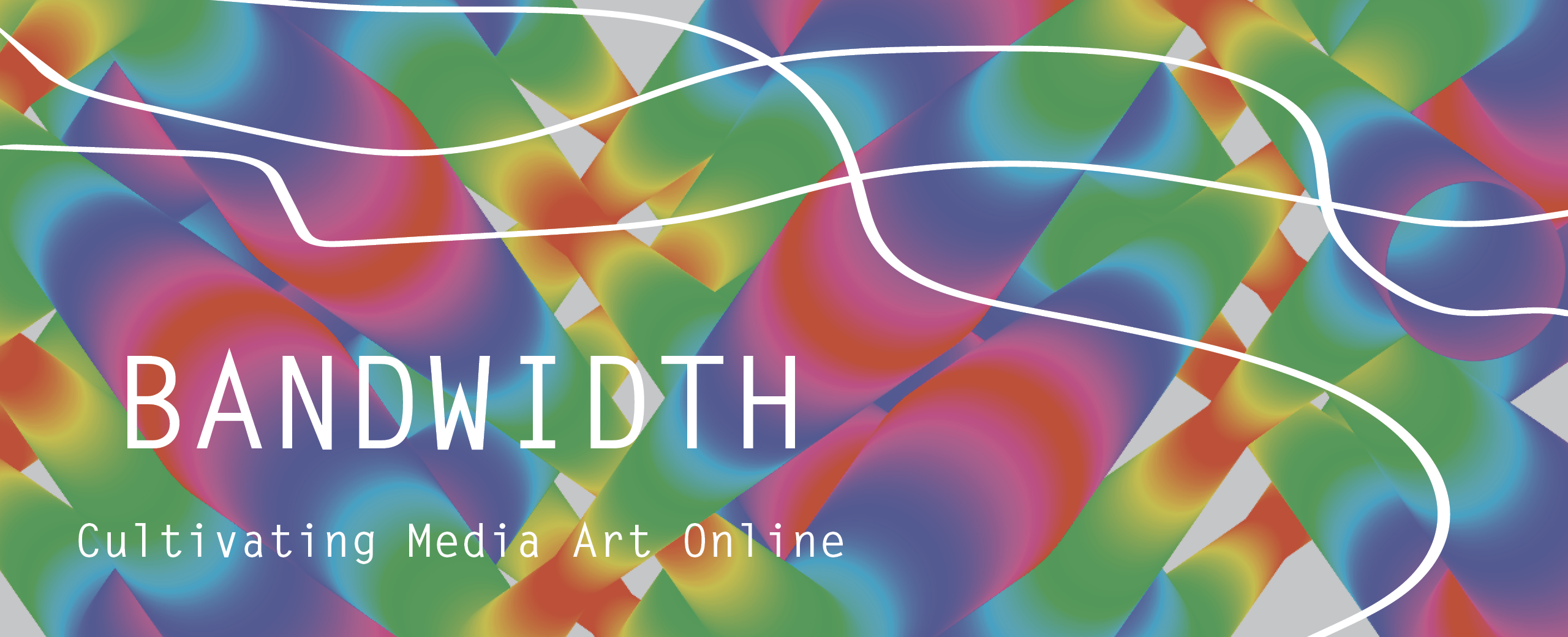 Announcing our new online programming series
In a moment of uncertainty and social distancing, when arts institutions have closed their doors and artists are stuck at home, how can we maintain connections to one another and to our creative practices? Responding to our community's desire to continue learning about, practicing, and critically engaging new media art, InterAccess is launching a new online programming series that will bring together our members, instructors, artists, curators, and audience during a time of isolation.
Bandwidth: Cultivating Media Art Online extends our capacity to support artistic programming in the digital realm. Through online lectures, discussion panels, and skill-building workshops, Bandwidth explores new opportunities for virtual creation and collaboration.


PROGRAM DETAILS

Inter-object/subject/ivity: a few reflections on math, science, & their political aesthetic
Curator talk by Belinda Kwan
April 11, 12 - 1PM
Online via Zoom
FREE

Intuitive Experimental Field Recording
Workshop by Kristel Jax
April 14 & 16, 5 - 7PM
Online via Zoom
PWYC

Modular Synth Meetup - Show and Tell
April 15, 6 - 9PM
Online via Zoom
FREE

Intro to Net Art with p5.js
Workshop by Leon Lu
April 21, 5 - 8PM
Online via Zoom
PWYC

Art as Critical Tourism: Sensory Time Warps & Acts of Worldbuilding
Panel discussion featuring Xuan Ye & Wenxin Zhang, moderated by Belinda Kwan
April 25, 10AM - 12PM
Online via Zoom
FREE
(Re)configuring Worlds with AR
Workshop by Jenn E Norton
April 28 & 30, 5 - 7 PM
Online via Zoom
PWYC

Data Sonification & Visualization
Artist talk by Dan Tapper
April 29, 7 - 8:30PM
Online via Zoom
FREE

Digital Collaboration in Isolation
Panel discussion featuring Ananda Gabo, Aislinn Thomas, and Skawennati, moderated by Megan MacLaurin
May 9, 12 - 1:30PM
Online via Zoom
FREE

Banner image created by Leon Lu with p5.js. See more of Leon's work on Instagram at @work_inprocess.